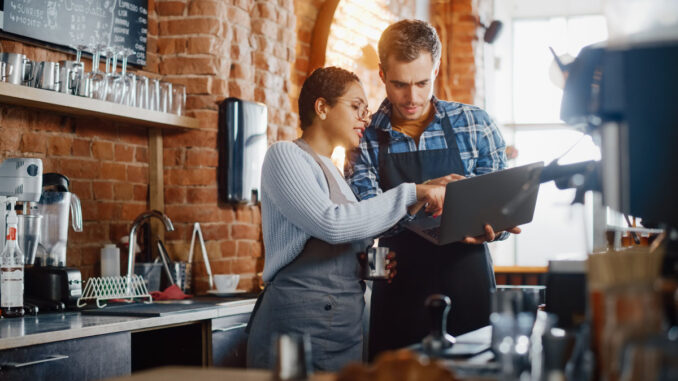 Punchh® from PAR Technology (PAR) has formed a strategic partnership with SOCi, the marketing platform for multi-location brands, that integrates SOCi's industry-leading localized listings management and reviews solutions with Punchh's loyalty and engagement platform.
The partnership between SOCi and Punchh allows SOCi users to consolidate their workflows across multiple platforms, while also ensuring their data health and accuracy. Specifically, the integration allows multi-location marketers to update their location data across all locations in SOCi (including name, address, phone number (NAP), hours of operation and other location information) which will then flow through to Punchh. Having such data in one place provides brands with meaningful insights, such as profile completeness and listing accuracy, which can be used to improve marketing strategy and location visibility.
"Our partnership with Punchh seeks to address the challenge multi-location marketers face in using multiple-point solutions to manage their localized, digital marketing strategy," said Afif Khoury, CEO of SOCi. "It becomes nearly impossible to manage the digital presence of hundreds or thousands of locations as a business scales, and we pride ourselves on providing a centralized solution that solves complex problems for brands in the restaurant, convenience, and retail industries, to name a few. Punchh is exactly the kind of partnership we aim to forge in order to provide our customers with efficient workflows that can be managed from a single source."
Additionally, marketers will now be able to pull customer reviews that are left in the Punchh platform into the SOCi dashboard where they can be managed together with reviews across dozens of other networks like Google, Facebook, Yelp, and more. For multi-location businesses, being able to efficiently manage reviews across digital channels is crucial for improving your online presence and conversions.
According to The State of Google Reviews, a SOCi research report, for every 25 percent of reviews responded to, conversion of Google profiles improves by 4.1 percent. Furthermore, businesses with higher star ratings are more likely to be chosen by consumers over the competition, and conversion improves by 44 percent when a business increases its average star rating by one full star.
"Enabling customers to have access to accurate information about their favorite enterprise brands is key to building long-lasting guest loyalty," said Savneet Singh, president and CEO of PAR Technology. "This partnership between PAR and SOCi will help brands meet their guests wherever they are through a frictionless customer experience driven by a single source of truth."