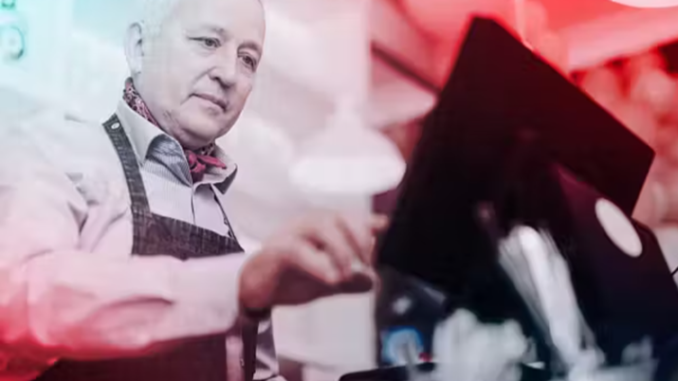 Qu, the restaurant technology company evolving POS, responsibly, for a more sustainable future and FreedomPay, the global leader in Next Level Commerce, have formed a new integration partnership that will transform the commerce experience for Qu's portfolio of QSR and Fast Casual brands.
Together, FreedomPay and Qu are unifying the in-store and digital ordering experience, delivering a platform that couples Qu's innovative omni-channel order management platform with FreedomPay's industry-leading commerce technology. The combined platform creates a secure, unified dining experience for consumers while supporting merchants with robust cloud-based ordering, loyalty and data analytics capabilities at the foundation of their business.
"Qu has always prioritized letting brands choose who they partner with for payments processing," said Amir Hudda, CEO of Qu. "This partnership with FreedomPay increases the choices available to our brand partners while providing a seamless unified commerce experience across channels and across brands."
FreedomPay's Next Level Commerce™ platform offers many benefits to merchants and their customers, including:
The ability to unify commerce across properties, channels, and regions within a single open, fully agnostic, flexible platform;
A touchless ecosystem that supports contactless payments, QR technology, Apple Pay, and Google Pay; and
A fully integrated end-to-end solution enabling secure payments, identity-as-a-service, loyalty, and business intelligence.
"We're excited to partner with Qu on our shared goal of creating a unified and connected omni-channel commerce experience for QSR and Fast Casual restaurants and their guests," said Chris Kronenthal, President of FreedomPay. "Together, our combined solutions will give restaurants and their customers a secure, seamless and best-in-class checkout experience."
Qu's unified commerce platform goes beyond POS to connect the on- and off-premises ordering journey with single menu, data, and cloud performance, enabling enterprise brands to:
Take orders faster—with robust multi-channel and multi-brand capabilities that leverages the industry's first in-store cloud using edge computing.
Make orders accurately—using Qu's fully integrated kitchen and production optimization capabilities to  improve guest experiences.
Serve orders consistently—simplifying the fragmented order journey through bi-directional integration with leading delivery service providers, the API-first platform delivers consistency to guests, operators, and franchises alike.