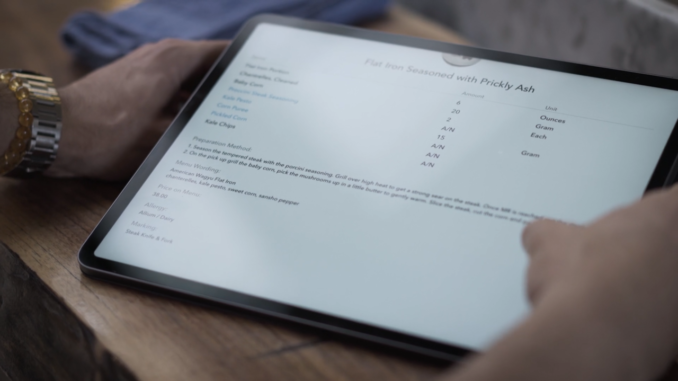 Gavin Kaysen and opsi, a workflow app for chefs, have joined forces. Known across the country for his award-winning restaurants and advocacy for the culinary profession, Kaysen was opsi's first investor and advisor.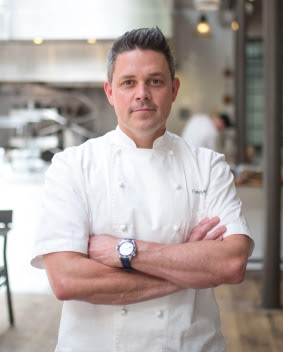 Chef Kaysen is the award-winning chef and founder of Soigné Hospitality Group in Minneapolis known for his nationally renowned restaurants and cafés in the Twin Cities (Spoon and Stable, Demi, Bellecour at Cooks, Mara, and Socca Café) as well as his leadership in the culinary profession. In October of 2022 Kaysen released his first cookbook titled "At Home" filled with approachable recipes to inspire novices and professionals alike. He is the proud recipient of two James Beard Awards, "Rising Star Chef of the Year" in 2008, and "Best Chef: Midwest" in 2018. He is the executive culinary producer for the 2022 reboot of "Iron Chef" on Netflix.
"If there is one thing our profession has fallen behind on, it is the power and benefit of technology. James [Passafaro] came to me with this idea years ago and we have piloted the program at Spoon and Stable, Demi, Bellecour and beyond," Kaysen said. "It is a program that helps us with efficiency, savings and above all else consistency. I am excited to see this type of program make it into not only my kitchen, but the many kitchens it will help moving forward."
James Passafaro and Matt Luckey founded opsi in 2019. Passafaro recognized a need for workflow tools for use in restaurant kitchens, and created opsi because he knew the best solutions would come from directly involving industry professionals.
Shortly after Passafaro began to work on opsi, Kaysen approached him to become Chef de Cuisine at Spoon and Stable. Passafaro took on the role and shared the platform he was working on with Kaysen, who recognized the value of opsi and wanted to participate in its growth. Together, Kaysen and Passafaro incubated and tested opsi in Spoon and Stable's kitchen, building the platform into what it is today.
"Chef GK and I share the same belief that opsi should be developed from the ground up by those who will use it. That is why our partnership with GK is so valuable to me," Passaforo says. "We extensively tested opsi at Spoon and Stable before introducing it to other teams, and the response has been overwhelmingly positive. This only reinforces my belief that those who work with these tools such as chefs, operators, and their teams deserve a say in the ongoing development of opsi."
Passafaro remained at Spoon and Stable until 2022 when he left his sixteen-year career as a chef to work on opsi full-time.

Kaysen and Passafaro share the belief that hospitality is a human-centered business. With their focus on providing comprehensive resources for chefs and their kitchen teams, opsi's wants to bring the same approach to their technology solutions that Kaysen does to his restaurants.
As opsi's growth advances, Passafaro and Kaysen will continue to work together to keep human-centered technology at the center of the company's vision.
Does your company have news it would like to share with our readers? If so, we invite you to review our editorial guidelines and submit your press release for publishing consideration.