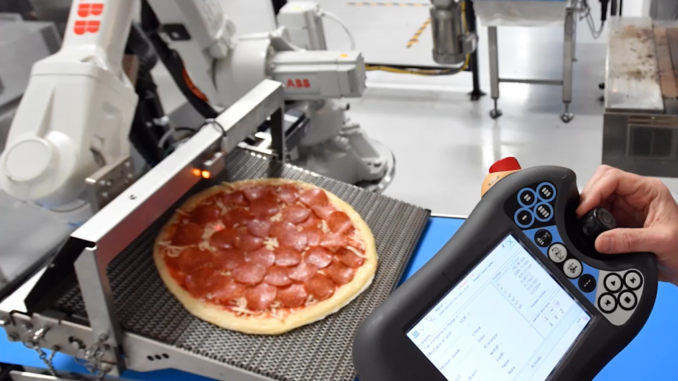 In a surprising turn of events, Zume, the California-based company that once aimed to revolutionize pizza delivery with its robotic technology, has officially shut down its operations. The news comes after Zume raised a staggering $445 million in funding from investors, including $375 million from Japanese investment firm SoftBank.
Zume, founded in 2015, initially gained attention for its ambitious plan to automate pizza production and delivery using a combination of robots, data collection, and advanced culinary innovation. The company's flagship product, the Doughbot, was designed to speed up the pizza-making process and improve delivery efficiency by making each pizza crust five times faster than traditional methods. Zume envisioned a system where pizzas would be assembled by industrial robot arms at their headquarters, transferred to mobile kitchens equipped with high-tech ovens, and then delivered to customers' houses.
Despite the initial excitement surrounding Zume's innovative approach, the company encountered numerous challenges along the way. One of the main hurdles was the difficulty of cooking pizzas while they were in transit. The company's trucks, equipped with ovens, faced issues with cheese sliding off the pizzas due to bumps in the road and sharp turns. Zume attempted to stabilize its mobile culinary enterprise by parking the trucks in central locations and using runner cars or mopeds to transport the cooked pies, but the solution proved to be ineffective.
As a result, Zume made the decision to pivot away from its pizza-making division in 2020. The company underwent layoffs, reducing its workforce by approximately 50%, and shifted its focus to sustainable packaging, as reported here. Zume acquired a sustainable packaging company called Pivot Packaging, which specialized in producing compostable food containers made from materials like bamboo and wheat. The company hoped to contribute to reducing plastic waste and finding new uses for agricultural by-products.
However, the pivot to sustainable packaging did not save Zume from its eventual demise. Despite its substantial funding and valuations of over $1 billion, Zume ultimately faced insolvency and is now in the process of liquidating its assets. The company has retained an investment management firm to handle the sale of its remaining assets while former executives seek new opportunities.
Zume's failure highlights the challenges inherent in introducing disruptive technological solutions in the food industry. While Zume's vision captured the imagination of investors and generated significant funding, the practicality of cooking pizzas in moving vehicles proved to be a major obstacle. The company's downfall does not, however, diminish the ongoing interest in robotic pizza-making. Startups like Stellar Pizza Inc., founded by a former SpaceX engineer, are still pursuing the dream of automated pizza delivery, with recent funding and product launches indicating a continued interest in the concept.
It remains to be seen whether the lessons learned from Zume's experience will shape future endeavors in the food tech space. Despite the setbacks, industry insiders maintain optimism about the potential of automation and robotics in improving efficiency and driving innovation in the foodservice industry. The challenges faced by Zume and other companies in the same space underscore the need for careful consideration and realistic expectations when attempting to revolutionize established industries with disruptive technology.
As the story of Zume comes to an end, its once-promising pizza-making robots will now be repurposed to produce sustainable packaging. The fate of Zume serves as a cautionary tale for tech startups, reminding them of the importance of addressing practical challenges and market demands when seeking to disrupt traditional business models.