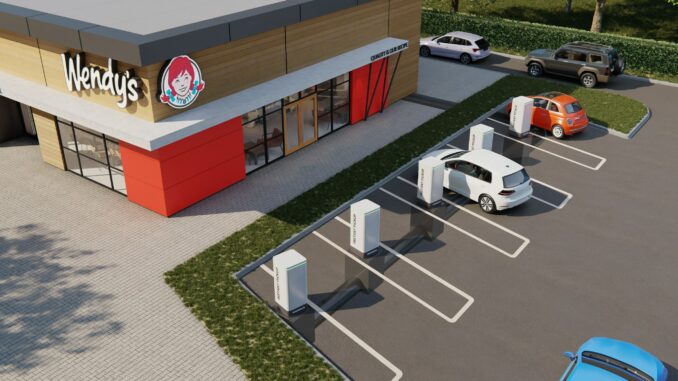 Dave Thomas, the founder of Wendy's, introduced breakthrough innovations that helped transform the entire quick service restaurant industry in 1970. Foremost among these innovations was a new design element known as "the pick-up window."
This first modern drive-thru restaurant played an instrumental role in propelling the brand from a four-store local Columbus hamburger chain into a franchise company that today employs hundreds of thousands of people across approximately 7,000 restaurant locations. Now the fast-food giant is seeking to innovate on the pick-up experience by utilizing underground tunnels to transport orders from the kitchen directly to customers' cars, making Wendy's the first fast-food restaurant to employ such a pioneering technique.
This groundbreaking initiative is the result of a collaboration between Wendy's and Pipedream, a startup specializing in underground delivery systems powered by robots. The initiative aims to enhance mobile order speed, service accuracy, and overall customer satisfaction. By leveraging Pipedream's "Instant Pickup" system, Wendy's plans to provide customers with an efficient and convenient pick-up option without the need to leave their vehicles.
Deepak Ajmani, Wendy's US Chief Operations Officer, expressed excitement about the potential of Pipedream's technology, stating, "Pipedream's Instant Pickup system has the potential to unlock greater mobile order speed of service and accuracy, enabling us to consistently deliver hot and fresh Wendy's products to our fans."
According to a Wendy's spokesperson, the fast-food chain intends to unveil Pipedream's technology at a selected store during the second half of 2023. The company is currently evaluating company-operated restaurants along the East Coast with high digital order volumes to identify the most suitable location for the launch.
The underground delivery system employs autonomous robots that navigate through tunnels to transport meals swiftly and seamlessly. Customers will be able to retrieve their orders at kiosks conveniently located next to parking spaces. The system also includes temperature-controlled compartments to preserve the freshness of cold items such as lemonade. Wendy's assures customers that its product packaging will remain secure during transportation, preventing spills or mishaps.
This venture into underground delivery represents Wendy's latest technological advancement in an industry that has increasingly embraced innovation. Other restaurant chains have implemented server robots in their dining rooms to guide patrons to their tables and deliver food, while some have experimented with AI chatbots for drive-thru order-taking. However, Wendy's collaboration with Pipedream sets it apart as a pioneer in redefining the digital pick-up experience.
Wendy's commitment to incorporating cutting-edge technology aligns with its mission to cater to customers' evolving preferences and digital expectations. The fast-food chain aims to meet customers wherever they choose to engage, making their experience as seamless and enjoyable as possible. By leveraging Pipedream's unique delivery technology, Wendy's seeks to reinvent digital pick-ups, offering greater accessibility and convenience to its loyal customer base.
The integration of the underground autonomous robot system is expected to position Wendy's as a frontrunner in driving industry innovation. By streamlining the digital pick-up process, the fast-food chain can focus on serving high-quality food and connecting with customers in this increasingly digital-first world.
Despite fierce competition from industry giants, Wendy's has managed to secure its position as one of the most profitable players in the sector. The company's strong performance in recent years, including its impressive revenue growth and innovative technological advancements, has solidified its standing within the industry.
The past year was particularly prosperous for Wendy's, as it ended 2022 with over $2 billion in revenue and a robust network of more than 7,000 restaurants nationwide. Notably, the company experienced a 13.4% increase in revenue during the fourth quarter of 2022, with earnings reaching over $535 million, surpassing the figures of the same period in 2021 ($473.2 million). Wendy's success can be attributed to its strategic focus on enhancing the digital customer experience, expanding its breakfast offerings, and leveraging innovative technologies.
With an optimistic outlook, Wendy's anticipates global system-wide sales growth of approximately 6-8% in 2023. The company's commitment to innovation and technology will continue to play a pivotal role in achieving this growth. In August 2022, Wendy's unveiled its visionary concept for the future of fast-food restaurants, known as "Global Next Gen." This innovative design aims to streamline every aspect of the customer experience, incorporating the latest ordering technologies and an optimized kitchen layout.
Wendy's new traditional restaurant builds will, according to a company spokesperson, feature a "sleek and modern design" with an optimized layout and next-generation technology designed to improve convenience, speed and accuracy. Wendy's reportedly plans to open the first "Global Next Gen" restaurant in New Albany, Ohio in the coming months.
The initiative includes the following design features and technology:
Delivery Pick-Up Window: A dedicated delivery pick-up window and delivery parking makes it more convenient and quicker for delivery drivers, who previously needed to enter the dining room, to grab orders and go. This design also shifts traffic out of the drive-thru line where customers are waiting, so crew can focus on taking and fulfilling orders more quickly, efficiently and accurately.
Dedicated Mobile Order Pickup: Global Next Gen features mobile order parking and pick-up shelving in-restaurant. Customers select a pick-up time when placing their mobile order and upon arrival, park in a dedicated mobile order parking spot, grab their meal off the mobile order pick-up shelving and enjoy their Wendy's favorites.
Reimagined Kitchen: A new galley-style kitchen design, which runs from the front to the back of the restaurant, increases efficiency and oversight for crew across all sales channels. The kitchen design allows for efficiencies at the point of sale, provides the ability for crew to slide between positions more easily throughout the day and supports faster order fulfillment and culinary innovation.
Next Generation Technology: Global Next Gen comes alive through the next generation of modernized technology that works hard behind the scenes, allowing restaurant teams to handle significantly more digital business than before. This also provides a platform for forward-leaning technology innovation.
Optimized Infrastructure: New restaurants will use more efficient building elements such as lighting and HVAC to decrease energy usage and costs.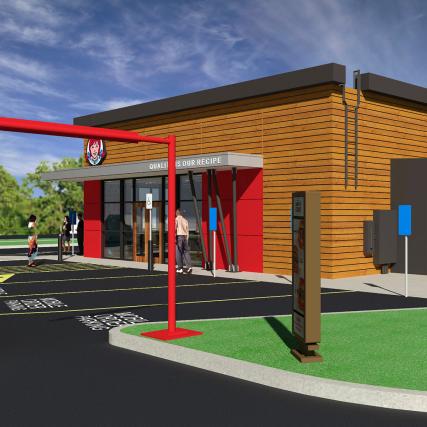 Wendy's dedication to technological advancements is also evident through its partnership with Google Cloud to develop voice-recognition AI for drive-thru orders. By integrating voice and vision AI technologies, Wendy's aims to reduce friction throughout the ordering process, providing customers with a seamless experience. Moreover, Wendy's has equipped over 1,000 of its locations with state-of-the-art DSG 2.0 grills, enabling faster burger cooking times and enhancing operational efficiency.
Recognizing the increasing importance of digital channels, Wendy's is expected to generate approximately $1.5 billion in digital sales this year. By leveraging digital technology and personalized marketing capabilities, Wendy's aims to deepen customer loyalty and enhance the overall dining experience. The company's focus on streamlining operations and improving efficiency through technological advancements is set to drive sustained growth and profitability. The new partnership with Pipedream represents another step forward in enhancing the pick-up experience, and Wendy's will undoubtedly be closely watched by industry peers and customers alike.