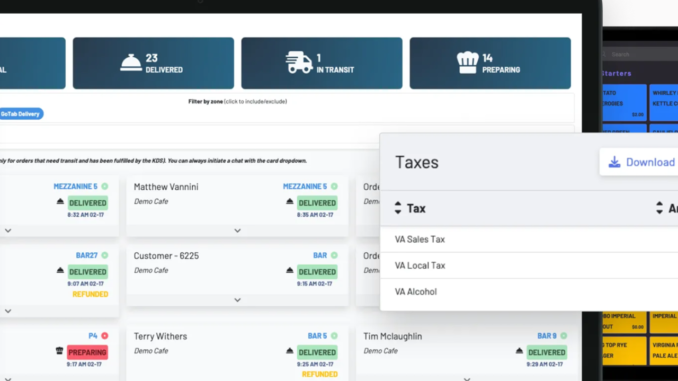 GoTab, a leading hospitality commerce platform specializing in contactless ordering and payment systems, has concluded an $18 million Series A funding round. Initials talks of the round, then estimated at $15 million, were reported here back in January. The new funding round was led by Truist Ventures, a corporate venture capital division of Truist Financial Corporation.
The capital infusion will reportedly be used to support GoTab's development and execution of its end-to-end product suite for the hospitality sector and stadium and entertainment venues, including further enhancements to its stationary and handheld point-of-sale (POS) systems, kitchen display system (KDS), kiosk, mobile ordering, radio-frequency identification technology (RFID), and payment solutions.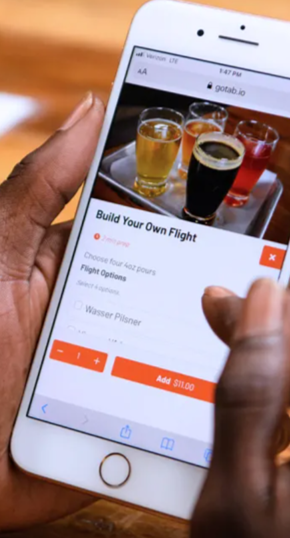 CEO Tim McLaughlin founded GoTab in 2016 and had largely self-funded the company until now, focusing on pragmatic and profitable growth. With this latest investment from Truist Ventures, the company plans to continue its growth trajectory and expand its product offerings.
GoTab's all-in-one restaurant POS, which was introduced in September 2021, aims to provide operators with a flexible and tailored guest-initiated or server-initiated ordering experience. The system accommodates various restaurant needs, allowing operators to start with online food ordering capabilities or a standalone food takeout and delivery system that integrates with their existing point of sale system.
What sets GoTab apart from other point-of-sale solutions is its ability to split tabs and offer unique features such as fraud detection and risk management, which are not commonly found in similar offerings. The platform is cloud-based and can efficiently manage multiple points of origin, routing orders at large venues to the nearest kitchen, for example. GoTab's diverse customer base includes concert venues, food halls, large restaurants, breweries, and hotels.
According to McLaughlin, the funds will primarily be allocated to product development and sales, including the introduction of new hardware for GoTab's POS and kitchen display systems, as well as a new "Pocket POS" that runs on a smartphone. Additionally, the company plans to expand its integration capabilities and support multiple languages.
GoTab targets high-volume businesses, recognizing their need for efficient technology to manage surge-y business volumes, which can be challenging to staff and optimize for maximum sales. As a testament to its success, GoTab currently serves approximately 1,500 locations, and the company anticipates achieving significant revenue growth, ranging from 100% to 200% year over year.
The bulk of GoTab's revenue comes from processing fees, which can be absorbed by the restaurants or passed on to the customer, providing the latter with the choice to avoid the fee if they prefer. For transactions without physical card usage, such as mobile orders, the standard fee is 1% of the total plus 25 cents.
GoTab's technology has been embraced by various hospitality businesses, and early adopters, including Stone Brewing, Barcelona Wine Bar, and Ballast Point Brewing Company, have found value in leveraging GoTab to optimize their servers' time and improve guest experiences.
GoTab's funding round is expected to propel the company's growth and support the continuous development of its innovative, contactless ordering and payment solutions for the hospitality industry. With its focus on pragmatic and profitable growth, GoTab aims to enhance guest experiences while providing flexible solutions tailored to the unique needs of various businesses in the hospitality sector.