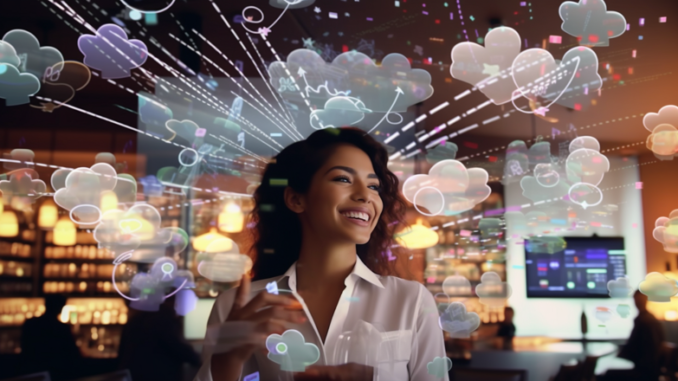 Effectively managing your restaurant's workforce and HR workflows can often feel like being the lone chef in a busy restaurant kitchen during a peak dinner rush. Scheduling and compensating workers while manually entering employee data from one app or system to another is time-consuming, error-prone, and frustrating.
Integrating your Point of Sale (POS) system to sync seamlessly with payroll and your other HR apps is like a well-run professional kitchen where cooks and servers mesh perfectly to turn out high-end meals to hundreds of happy diners daily. POS integration is the secret sauce of consistent restaurant success.
What is POS Integration?
POS integration is the essential ingredient where employee data (think new employees and their hours worked, tips earned, scheduling, and attendance summaries) automatically shares with your preferred payroll or core HR system. System integration streamlines HR processes that sustain a restaurant and nurture success. Payroll, tip distribution, new hires, employee status updates, and scheduling data all automate between your POS system and your HR apps. POS integration ensures everything runs as smoothly as a five-star restaurant's kitchen line.
While most POS systems today are digitally innovative, they still must share data with other apps in a restaurant's HR ecosystem. If a company's core HR, POS, and payroll apps don't communicate efficiently and accurately, delays and errors can occur. The result? Stressed-out managers and unhappy workers with shorted paychecks. Whether the restaurant is full-service, fast casual, or quick service — going without POS system integration is bad for business!
Restaurants, in particular, face constant recruiting and workforce turnover challenges. The restaurant industry has a high annual turnover rate, with data showing an average churn of around 62%. Additionally, a survey conducted in 2022 shows that from August 2021 to August 2022, the average restaurant employee tenure was just 110 days. This means that restaurant managers are hiring and training three different people for the same position over the course of a year. POS system integration with key HR apps dramatically streamlines recruiting, onboarding, and payroll processes. Smooth operations can also improve employee retention.
The Five Most Popular POS Data Integrations
At Flexspring, we help restaurants automate POS and HR data sharing to save time and money. The five most popular POS data integrations requested by restaurants are:
New hires and employee updates from a core HR or payroll system to a POS
Time and attendance summaries from a POS to a core HR or payroll system
Tips and commissions from a POS to a core HR or payroll system
Work schedules from a core HR to a POS
New hires and employee updates from a POS to core HR or payroll app
How do these data flows work? Like well-organized wait and kitchen staff, system integration bridges the gap, establishing a seamless connection.

Integrating new hires and employee updates from a core HR or payroll system to a POS ensures accurate and up-to-date employee records, eliminating manual data-entry drudgery and errors. Upon hiring a new worker in a core HR or payroll app, your POS system synchronizes the new hire data. Integration streamlines employee data management so your worker can get on the floor or in the kitchen immediately, saving valuable time for managers. 
Integrating time and attendance summaries from a POS to a core HR or payroll system ensures time card data entered into your POS automatically shares with your core HR or payroll app. System integration provides hands-free, automated import of hourly summaries for each worker. Custom integrations even support varying rates by role and punch time. For example, an employee working as a server in the morning and as a bartender in the evening can be paid at different rates.
Manually transferring employee tip data from POS to a payroll app is inefficient and error-prone. Manual transfers are also terribly outdated and can subject employers to undue risks. Employees deserve to be paid on time and have their tips distributed correctly. Integrating tips and commissions from a POS to a core HR or payroll system automatically brings over weekly, bi-weekly, or daily tips so workers get paid accurately and managers can concentrate on tasks that enhance customer experience.
More details about these and the other time-saving POS integration use cases can be found at Flexspring and in Flexspring's free whitepaper, POS System Integration for Restaurants.
What are the Benefits of POS Integration for Restaurants?
Efficient time management: POS system integration is your clear path to efficiency and time savings by automating data entry processes, virtually eliminating human error. Integration also accommodates custom situations tailored to your business's specific needs.
"Unique to our restaurant chain is our borrowing process. If one location is short-staffed, we can borrow employees from nearby locations. We needed to handle this custom temporary punch-in/punch-out transfer for proper cost allocation in ADP. The Flexspring team built a custom integration into our time and attendance use case that solved our problem. Data integration works seamlessly." – IT Director, American restaurant chain with 500+ locations
Reliable error-free data: HR teams get a confidence booster knowing that POS integration makes manual double-data entry errors a thing of the past. With integration, HR and payroll pros can rely on accurate and up-to-date payroll data so workers get paid on time while removing manual data errors.
Top-notch data analysis: Effortlessly merging data from multiple sources gives HR and payroll teams the insights needed to spot trends and make informed decisions. Think of integration as the secret ingredient that enhances your data's flavor, transforming your workflow into a finely seasoned masterpiece served up for growth and success.
Unparalleled security: With POS system integration, sensitive information is securely safeguarded in the hands of authorized users only. System integration perfectly balances convenience and privacy, streamlining your operations while protecting your HR systems from fraud and data breaches.
"Before data integration, a rogue manager could go into the system and create an employee that doesn't exist: a ghost employee," said Rob Pham, Vice President of Information Technology, Wen JAI Restaurant Group (a successful Wendy's Franchisee with over 200 locations). "They would create a fake new employee and have the direct deposit go to their bank account. Now with the integration, if a manager creates a fake new employee through Aloha POS, the employee ID generated through ADP won't match the employee created in Aloha. Integration helped us tremendously by increasing security."
Enhanced employee experience:Skilled HR pros excel at driving strategic projects that move their business forward rather than being hamstrung by monotonous manual data entry tasks. By ridding themselves of tedious data input, HR teams are free to embrace a rewarding and enjoyable work environment. Most importantly, front-of-house and back-of-house staff appreciate being paid accurately and on time. They work hard for their money!
Conclusion
Think of POS integration as an established restaurant, where time-savings sizzle in the kitchen, data expedites seamlessly, cherished old recipes stay securely under wraps, and the entire staff loves what they do. Just as every successful restaurant relies on effective communication between the front of house and the kitchen, POS system integration ensures that the restaurant's digital infrastructure operates efficiently, with accurate information nourishing and sustaining its entire operations. Bon appétit!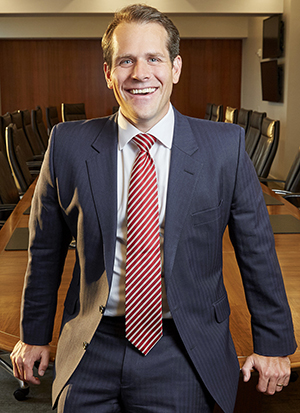 Yan Courtois is the CEO of Flexspring, the expert in HR data integration. Flexspring provides POS integration managed services for restaurants, retail, service, and hospitality, as well as HR departments across a broad range of industries. Yan has over 20 years of experience implementing, integrating, and optimizing HR systems and processes for some of the largest companies in the world. With Flexspring, Yan leads a team of experts to provide next-generation data integration for HR apps that's fast, easy, and cost-effective. Yan has made Flexspring the go-to expert for HR data integration for leading software apps, including ADP, BambooHR, Greenhouse, NetSuite, Oracle, Paychex, Paylocity, Salesforce, and more.
Are you an industry thought leader with a point of view on restaurant technology that you would like to share with our readers? If so, we invite you to review our editorial guidelines and submit your article for publishing consideration.