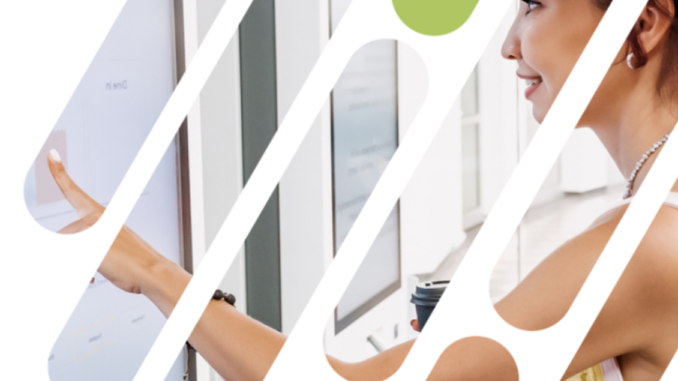 Technology solution provider Tillster and research firm Dynata have released the results of a market survey of more than 1,000 U.S.-based diners who have ordered food from a quick service/fast-food chain, fast-casual chain, or casual dining chain within the previous three months about their ordering habits, experiences, and preferences.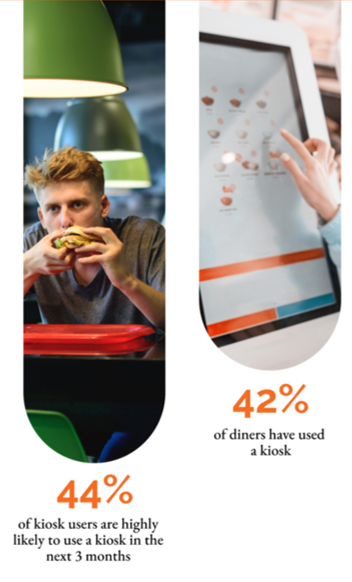 The new report, called "2023 Phygital Index Report," found that nearly all diners (92%) want to receive some form of personalization from QSRs. To help restaurants adjust their strategies to deliver on this strong desire for personalized experiences and maximize physical and digital touchpoints, the Phygital Index Report provides actionable insights related to the following:
Self-service kiosks: 34% of consumers (more than a third) indicated they'd like restaurants to have more self-service kiosks available. Diners indicated that kiosks not only provide a distinct convenience and speed factor, but also a level of personalization and customization (especially when loyalty programs are connected to kiosks). In fact, 59% of kiosk users have been pleasantly surprised by new menu and customization options when using a kiosk.

Web & mobile ordering: 71% of consumers prefer restaurant-specific websites or mobile apps over third party solutions due to lower costs, convenience and personalized loyalty benefits. QSRs have a valuable opportunity to convert third-party app users into patrons of their own platforms to cultivate stronger, direct relationships with customers.

Delivery: 75% of consumers indicated that their motivation for ordering food for delivery was simply because they didn't feel like picking it up. This finding underscores diners' inclination towards convenient, effortless and hassle-free QSR experiences.
"Restaurants have experienced more digital transformation in recent years than ever before to keep up with evolving customer expectations. As customers have increasingly returned to in-restaurant dining, their expectations for the digital experience have also grown," said Perse Faily, CEO of Tillster. "The Phygital Index Report makes it clear that today's diners want the hospitality, human connection, and ambiance of physical experiences while leveraging the self-service, personalized capabilities of digital interfaces. The report serves as a guidepost for brands looking to strike the right balance of physical and digital to create personalized experiences that lead to long-lasting brand champions."
Complete findings from the report are available here.