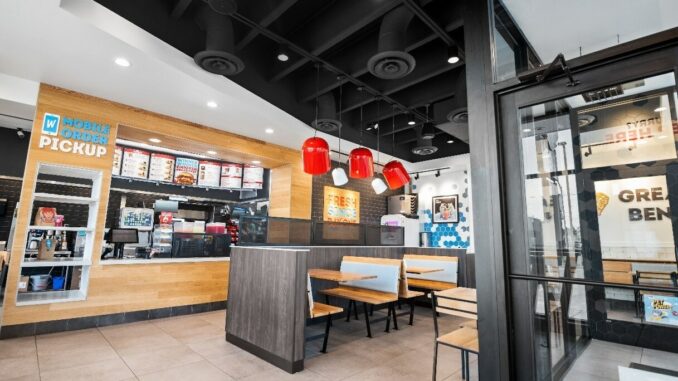 The Wendy's Company has announced the opening of the first Global Next Gen restaurants, while also finalizing a new "Global Next Gen High-Capacity Kitchen" design option for the highest customer demand. Both digital-first designs were created to enhance customer, crew and franchisee experiences, with the aim of accelerating growth across Wendy's global restaurant footprint.
Since unveiling the new restaurant design standard less than one year ago, the first Wendy's Global Next Gen restaurants are now open in Kansas and Oklahoma, with more than 200 Global Next Gen restaurants slated to open through 2024. Wendy's Global Next Gen restaurants feature a sleek and modern design with an optimized layout and next-generation technology to deliver more Wendy's to more people with an emphasis on convenience, speed and accuracy across drive-thru, dine-in and digital order pick-up.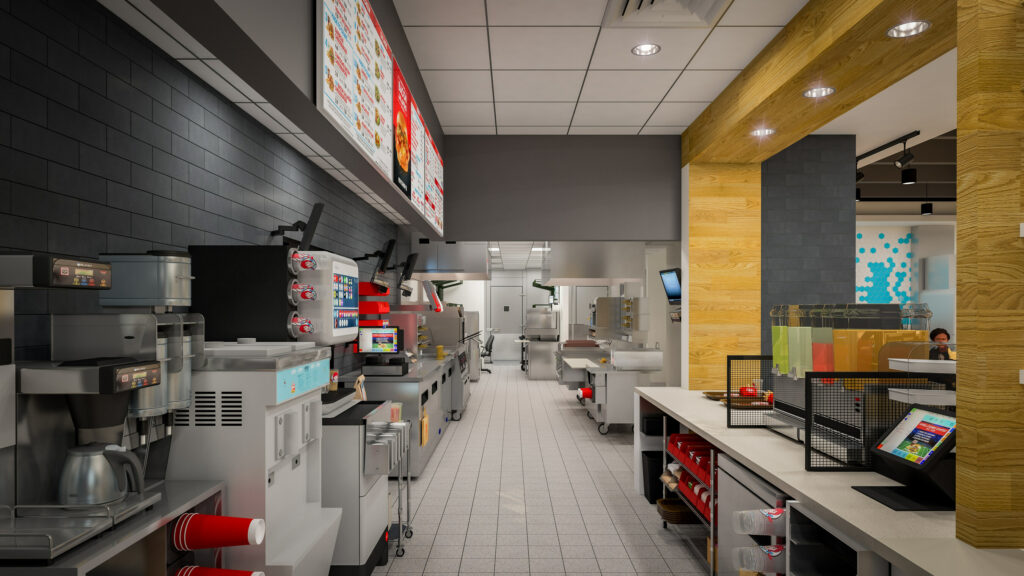 The Global Next Gen future-forward design unlocks 400 times the capacity for digital orders, accelerating the System's digital growth," said Wendy's President, International & Chief Development Officer Abigail Pringle, in a press statement. "By bringing Global Next Gen from cutting-edge blueprints to successful openings in less than one year, Wendy's global structure is enabling System-wide expansion optimized to the digital age."
For restaurants with the highest customer demand, Wendy's developed a new Global Next Gen High-Capacity Kitchen, which the company estimates will deliver nearly a 50% increase in kitchen output capacity compared to the Global Next Gen standard. The new high-capacity kitchen leverages the Global Next Gen design, with the added benefits of a dual-sided kitchen layout and increased equipment capacity:
Kitchen Throughput: Dual-sided kitchen design features state-of-the-art equipment and layout to maximize kitchen capacity, providing crew members with the tools they need to deliver exceptional quality efficiently, including additional sandwich production areas, dedicated space for digital orders and more prep area.
Operational Efficiencies: Reduced travel distances for crew members with strategically placed front counter, drive-thru and expanded storage capacity to enhance overall operational flow while improving crew comfort and speed of service.
The Global Next Gen High-Capacity Kitchen design standard incorporates Global Next Gen restaurant innovations to meet shifting customer preferences, including increasing digital order capacity:
Streamlined Ordering: Self-order kiosks, conveniently located passthrough order pick-up shelving, and dedicated parking for mobile order pick-up help to create a more convenient experience for digital-first customers.
Delivery Optimizations: A dedicated delivery pick-up window and parking spaces improve restaurant traffic flow and overall convenience for delivery partners.
Technology Integration: Next generation technology enables a fast, frictionless experience for restaurant teams to handle more digital orders.
"The new high-capacity kitchen design maximizes kitchen throughput for restaurants with the highest volume using Global Next Gen design innovation as the foundation for success," said Pringle, in a press statement. "We are excited to harness both design and technology to unlock digital and global growth to meet the demands of our customers today and tomorrow."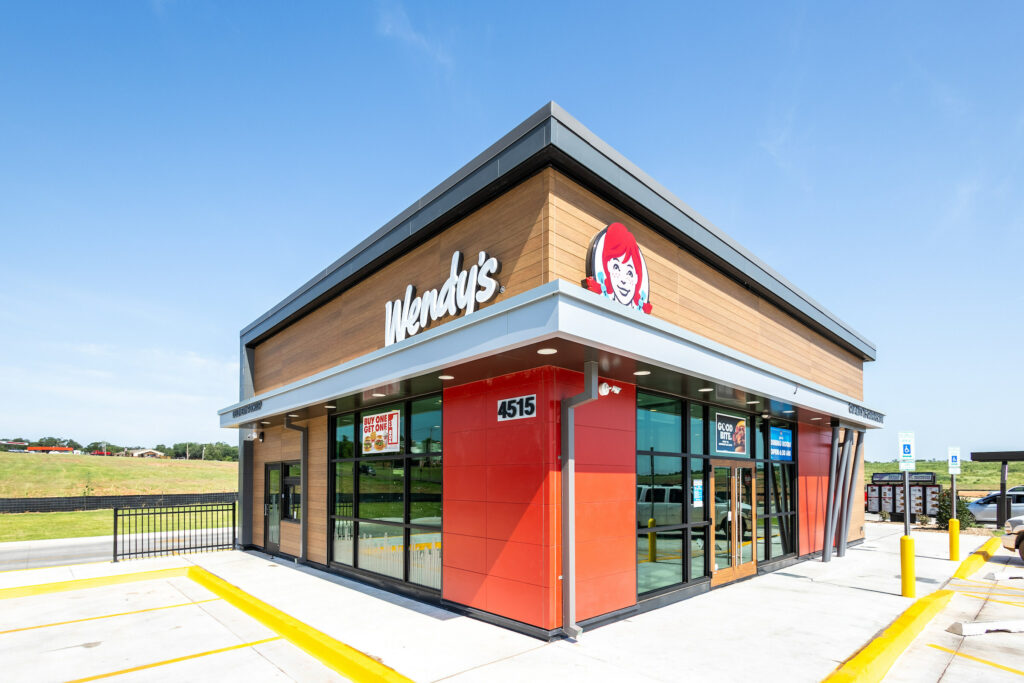 Among other technological advancement, the fast-food giant is seeking to innovate on the pick-up experience by utilizing underground tunnels to transport orders from the kitchen directly to customers' cars, making Wendy's the first fast-food restaurant to employ such a pioneering technique.
Announced in June, as reported here, this groundbreaking initiative is the result of a collaboration between Wendy's and Pipedream, a startup specializing in underground delivery systems powered by robots. The initiative aims to enhance mobile order speed, service accuracy, and overall customer satisfaction. By leveraging Pipedream's "Instant Pickup" system, Wendy's plans to provide customers with an efficient and convenient pick-up option without the need to leave their vehicles.
The underground delivery system employs autonomous robots that navigate through tunnels to transport meals swiftly and seamlessly. Customers will be able to retrieve their orders at kiosks conveniently located next to parking spaces. The system also includes temperature-controlled compartments to preserve the freshness of cold items such as lemonade. Wendy's assures customers that its product packaging will remain secure during transportation, preventing spills or mishaps.
According to a Wendy's spokesperson, the fast-food chain intends to unveil Pipedream's technology at a selected store during the second half of 2023. The company is currently evaluating company-operated restaurants along the East Coast with high digital order volumes to identify the most suitable location for the launch.