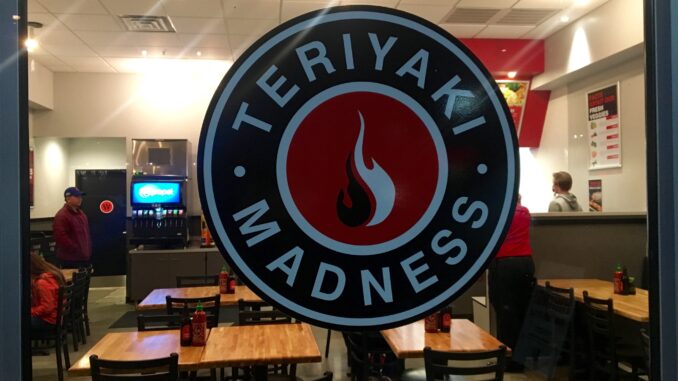 In today's fast-paced restaurant world, the dining experience is no longer just about the food — it's about convenience, speed and personalization. Especially amid ongoing challenges like rising food costs, supply chain issues and labor shortages, restaurant operators need to ensure they have the right tools and resources in place to provide that next-level customer experience, both behind-the-scenes and at the front-of-house.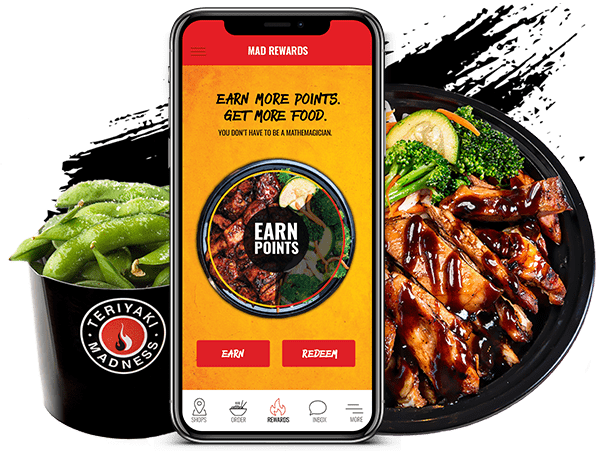 Luckily, technology is constantly evolving, providing restaurants with new and innovative ways to win. According to a 2023 survey by TD Bank, 38% of restaurant operators are planning to invest in technology such as a new POS, digital signage or other in-store tech and 37% are planning to invest in mobile ordering.
Here are some of the ways Teriyaki Madness leverages technology to improve both the customer experience and the back-of-house operations, as well as actionable steps restaurant owners can take to do the same.
Digital Integration for Seamless Ordering
It is no secret that the rise of digital platforms has transformed the way customers order their meals. At Teriyaki Madness, a staggering 43% of all of orders are placed digitally, be it through the mobile app, online platform or third-party delivery sites.
That is why restaurant owners today need to invest in an omni-channel tech suite that can integrate their own online ordering platform with third-party delivery providers like GrubHub and UberEats. Many restaurants aren't set up for an emphasis on delivery or don't have the necessary staff or resources to support the program. For example, if the online ordering platform is slow or incompatible with third-party delivery providers, couriers may end up at the front of the house hovering, which employees and customers may find frustrating.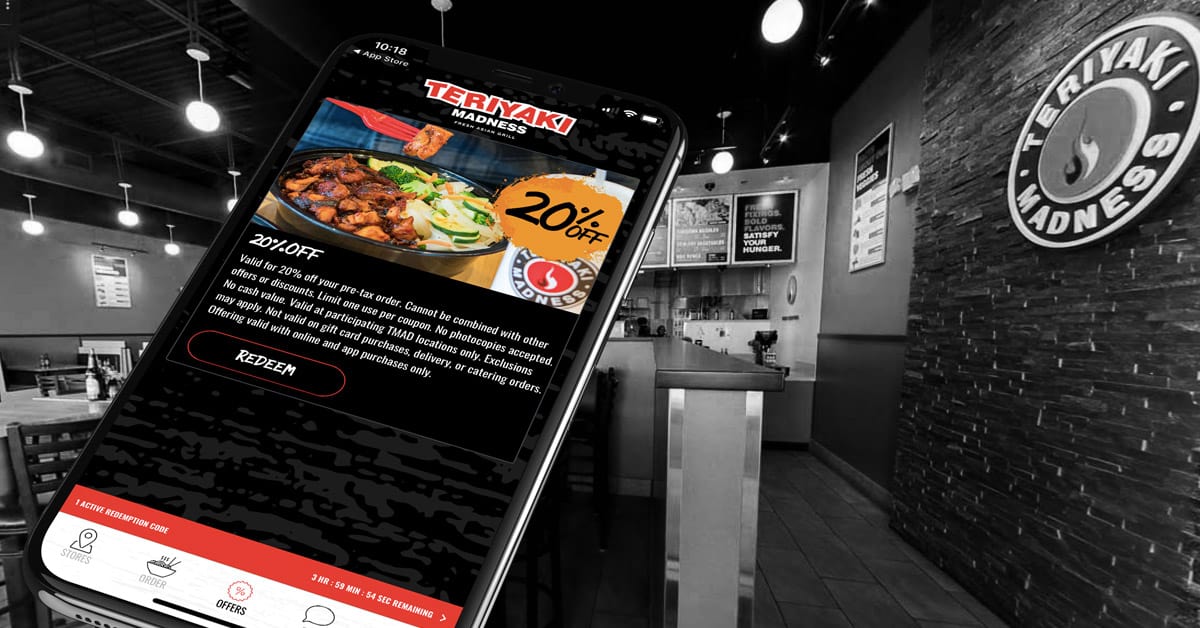 By successfully integrating direct online ordering capabilities with third-party delivery sites, restaurant owners can streamline the process for everyone and ensure all online orders are processed correctly. This not only enhances the customer experience but also benefits operators — Teriyaki Madness has saved our shop owners a whopping $1.7 million in delivery commission fees since 2020 due to integrations with delivery partners.
Revolutionizing Wait Times with Curbside Pickup
Following the COVID-19 pandemic, customers increasingly expect seamless and contactless dining experiences. The rise of curbside pickup, for example, is a trend that shows no signs of slowing down — 18% of U.S. shoppers said they picked up their most recent purchase via curbside in 2022, which is 66% higher in a year-over-year comparison. There are several technological tools that can be leveraged to offer this type of dining experience.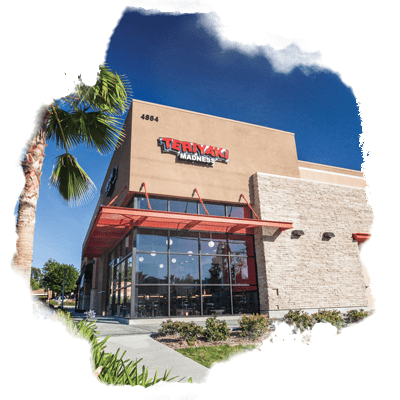 For example, through our new "Mad Dash" platform, Teriyaki Madness has invested in location-based software solutions to monitor orders through opt-in GPS tracking, so that when the customer is a few minutes out from pulling into the shop, the staff is notified with real-time updates. Imagine placing an order for curbside pickup and having your food handed to you before you even park your car. Reducing friction in the order pickup experience can build customer loyalty and potentially boost revenue in the long run.
Optimizing Operations with Back-of-House Management
In addition to creating a stronger customer experience, technology has become essential when it comes to optimizing operations. Teriyaki Madness' integrated back-of-house (BOH) management system, for example, analyzes food and labor costs, aids in workforce management, optimizes supply chains and integrates seamlessly with POS systems. This tool is invaluable for tasks like scheduling employees, monitoring labor expenses, reordering from vendors, diving into food safety and tracking inventory.
The robust BOH management system also provides operators with an invaluable resource of real-time data. By analyzing historical customer data, restaurants can find granular insights into their product mix, allowing them to adjust pricing based on demand or even consider removing underperforming SKUs. This technology also helps in identifying discrepancies, such as if inventory levels for certain ingredients don't match sales data, indicating potential waste or theft issues. Considering 40% of the food purchased for inventory never gets beyond the kitchen, these insights can lead to tangible savings.
Teriyaki Madness's BOH management system is also integrated with accounting software, streamlining the financial reporting process. This not only reduces the workload for accountants but also provides shop owners with valuable insights on P&Ls. With the power of online accounting software, restaurant owners can dissect financial data, offering benchmarks and actionable insights on how shops can optimize their operations and increase revenue.
Empowering Teams with Innovative Training Platforms
With 62% percent of restaurant operators struggling to hire enough employees to meet customer demand, recruitment and retention has become crucial in the hospitality industry. Training is a key part of that equation. With the right technology in place, restaurants can significantly boost employee retention by ensuring all staff members feel empowered to handle their job correctly and efficiently.
At Teriyaki Madness, we've developed "Mad U," for example, a comprehensive learning management system. This platform offers a range of modules, from videos to quizzes to hands-on training, ensuring that everyone, from shop owners to hourly workers, has access to top-notch training resources. By adopting an all-inclusive system that covers every aspect of the business — from back-end tasks to purchasing, POS, staff timetabling and menu and stock management — simplify the training journey, allowing employees to focus more on providing a great customer experience rather than mastering several software platforms.
 In Conclusion
The integration of technology into the restaurant experience is not just a trend — it's the future. It is important to stay at the forefront of this evolution, always seeking ways to enhance the customer experience while optimizing operations. Remember, while innovation is important, the technology also needs to be easily accessible to all, from customers to staff. In this digital age, it's all about working smarter, delivering unparalleled experiences and setting new standards in the world of dining.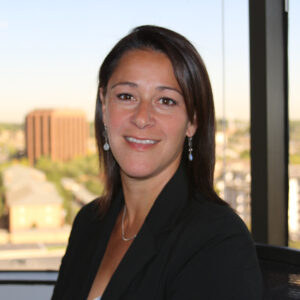 Jodi Boyce is a 25-year veteran in restaurant & franchise marketing and serves as the Chief Marketing Officer for Teriyaki Madness. Her extensive career includes roles at Smashburger, Einstein Bros Bagels, Quiznos, and various marketing agencies, but her claim to fame is driving the Oscar Mayer Wienermobile around the country as a Hotdogger, doing marketing, PR and promotions right out of college. Jodi's role at Teriyaki Madness includes branding and traditional marketing for TMAD, but also finding new avenues for revenue including technology integrations that not only increase sales but also create a seamless customer experience.