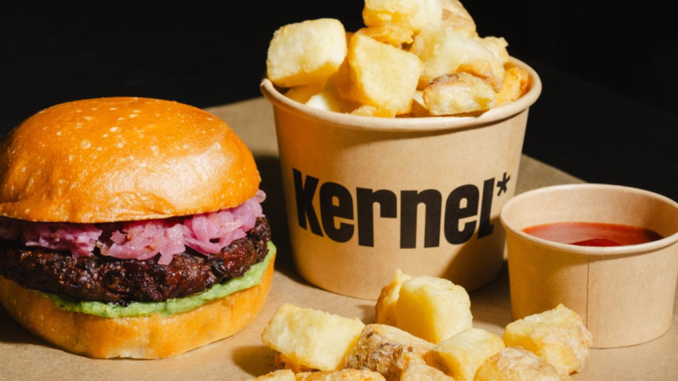 Steve Ells, the founder and former CEO of Chipotle, is reportedly planning a return to the restaurant industry with a new venture called Kernel. The startup, which is set to debut in Manhattan in early 2024, will focus on serving vegetarian fare in a fast-casual setting. The unique aspect of Kernel is its reliance on automation, with robots and a minimal human crew running the operations.
Kernel's menu will feature meat-free burgers, faux chicken sandwiches, salads, acai bowls, and sides such as cucumbers with wild rice. The pricing is expected to be comparable to Chipotle's, and the company plans to offer better pay and benefits for its human employees than other chains.
The decision to use robots in the kitchen is a strategic move by Ells, who believes that the system's design will enhance food safety. This is a significant consideration given Chipotle's history of foodborne illness outbreaks. The automation also allows for a smaller staff, with each Kernel location expected to employ only three workers.
However, this approach may not resonate with all customers. A 2022 study by commerce site PYMNTS found that 63% of diners believe restaurants are becoming increasingly understaffed, and 39% said they are becoming less personal. The human touch is still a crucial factor in building customer loyalty, according to industry insiders.
Kernel is Ells's first venture since stepping down as Chipotle's leader in 2020. The company has plans to open at least 15 locations in New York City over the next two years. The exact locations of these restaurants have not been disclosed, but the first one is confirmed to be in downtown Manhattan.
The use of robots in the food and beverage industry is not a new concept. Companies like Sweetgreen and Botbar Coffee have already implemented automated systems in their operations. Kernel's entry into the market marks another step in this ongoing trend.
Ells has invested $10 million of his own money into Kernel and has raised an additional $36 million from investors. The company's president is Stephen Goldstein, a veteran of the food delivery industry.
Kernel's operations will be highly automated, with robots handling tasks such as warming buns, moving pans, and sending dishes through the kitchen via conveyor belts. Human staff will add the final touches to the dishes before packaging them for customer pickup.
The move towards automation in the fast-food industry is partly driven by rising costs and labor shortages. Companies like White Castle and Chipotle are already experimenting with robotic technology in their kitchens. However, Kernel plans to use the savings from automation to offer higher salaries and better benefits to its human employees.
Ells's decision to focus on vegetarian fare is also a strategic one. He was inspired by Bill Gates' book "How to Avoid a Climate Disaster" and aims to help reduce greenhouse gas emissions through Kernel's operations. The menu will emphasize legumes and vegetables over plant-based meat substitutes. Despite a recent decline in sales of plant-based meat alternatives, market research firm Technavio predicts that the market for plant-based burger patties will grow by $2.13 billion by 2026.