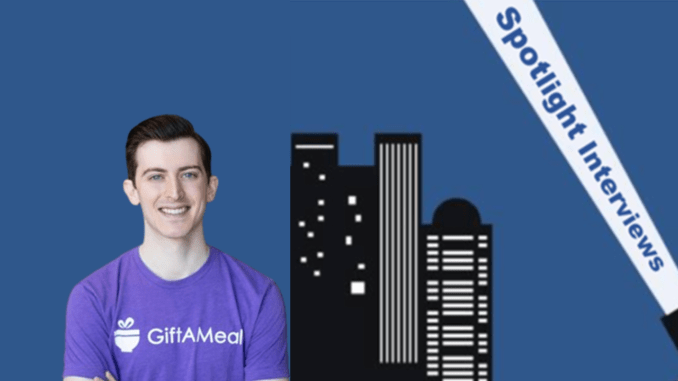 In the bustling world of restaurant technology, Andrew Glantz stands out as a visionary social entrepreneur. As the Founder and CEO of GiftAMeal, Glantz has pioneered a unique platform that marries the joy of dining with the act of giving. For every photo snapped within the GiftAMeal app, a meal is provided to someone in need locally, a simple yet powerful concept that has already seen over 1,650,000 meals provided and has garnered the support of over 900 restaurants.
A graduate of Washington University in St. Louis, Glantz's journey is marked by a commitment to community, sustainability, and smart business practices. His previous experiences running a non-profit storefront and serving as Vice President of a children's charity laid a solid foundation for the phenomenal success of his current venture. In this exclusive interview, we delve into the inner workings of GiftAMeal, exploring the technology that drives it, the challenges of scaling up, and the profound impact it has on local communities.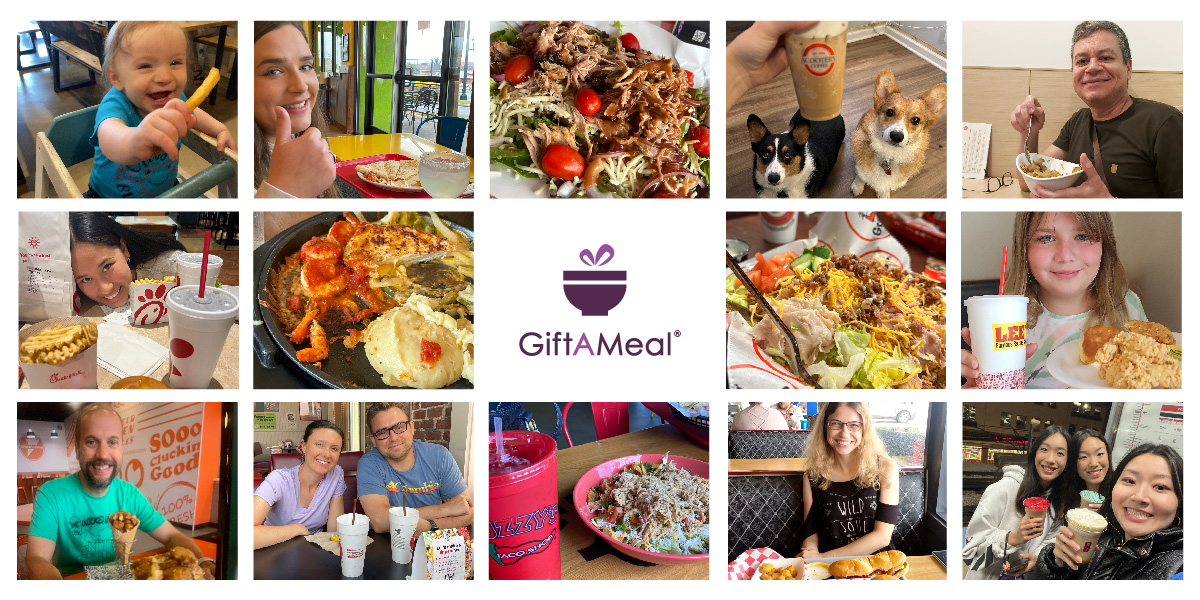 Can you briefly describe the concept behind GiftAMeal and how it works?
GiftAMeal is a cause-marketing technology that helps provide a meal to a family in need locally each time a guest takes a photo at a partner restaurant. Over 900 restaurants currently participate in 37 states, and over 1,650,000 meals have been provided so far through over 100 local food banks.
What inspired you to start GiftAMeal while you were still a student?
I founded GiftAMeal while at a restaurant on a lunch break during a summer internship. I was talking with the other intern about how millennials want to support brands that give back. With restaurants, most of the incentives were financial like discounts and coupons, and I saw the opportunity to create a unique platform that could really create an emotional connection between restaurants and their guests. I pulled from a Toms Shoes buy-one-give-one model, along with the trend of people posting photos of food on social media, and combined it into a single platform where guests could easily engage in a restaurant's social responsibility.
How has GiftAMeal evolved since its inception almost a decade ago?
In the beginning, GiftAMeal primarily served smaller, independent restaurants through our mobile application. However, the platform has undergone significant growth and transformation since then to provide a seamless and accessible experience. Today, GiftAMeal can be launched from a QR code in an 'app-less' experience that takes 15 seconds for a customer to participate. The experience can be custom-tailored to the colors of a restaurant's brand to further strengthen the effect of the customer attributing the feel-good experience to the restaurant.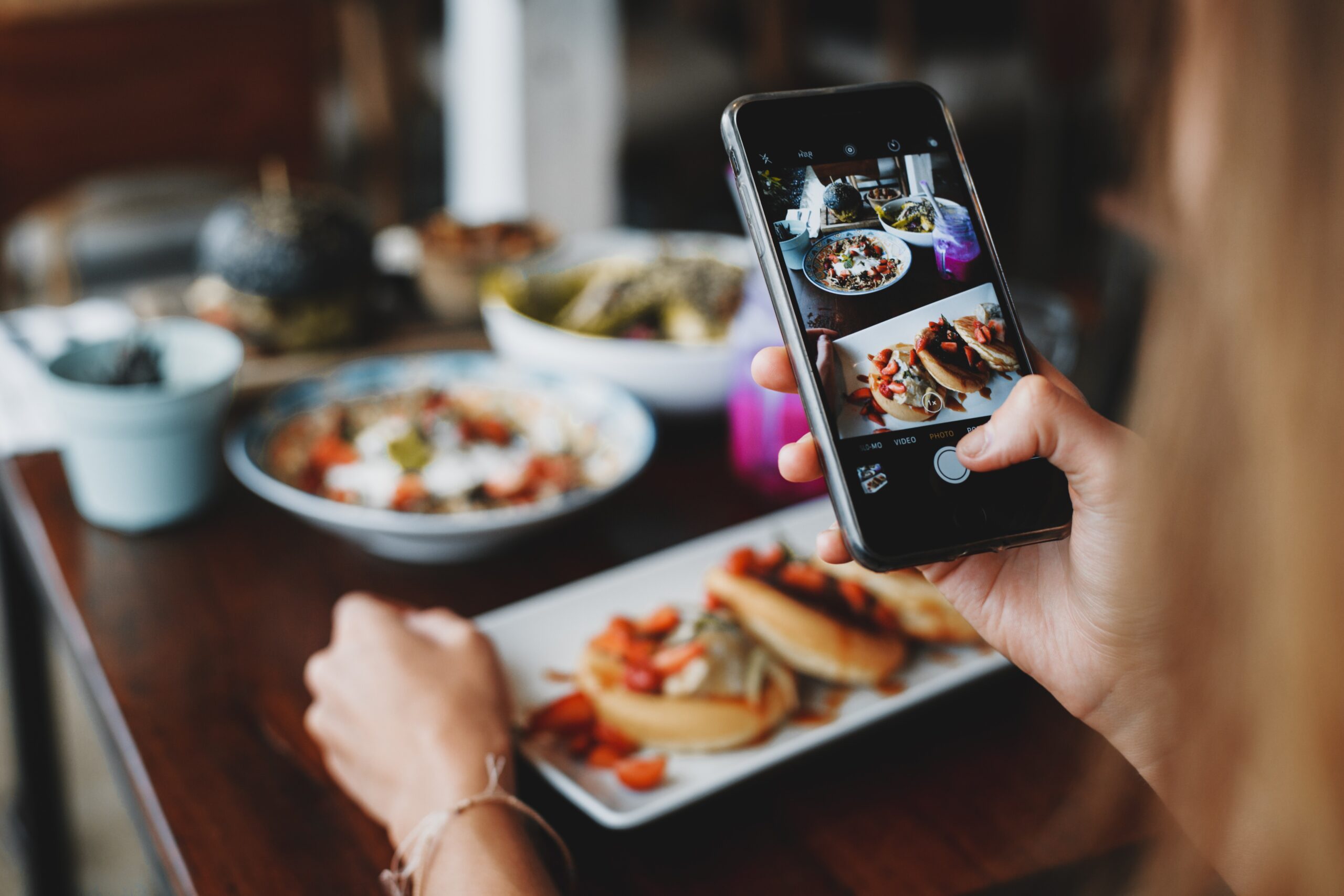 Can you share more about the technology that powers GiftAMeal?
GiftAMeal utilizes a technology called an App Clip on iOS and Instant App on Android to provide a quick and easy way for customers to participate without having to download a mobile app. There is also the option to utilize a mobile-friendly web browser of GiftAMeal that can be launched from a simple URL hyperlink. 
GiftAMeal has also made its technology integrate seamlessly with various providers in a restaurant's tech stack such as Olo, Lunchbox, Incentivio, Thanx, and Ovation. This allows the restaurant to add the GiftAMeal experience at the end of online ordering or feedback surveys, or even within their own mobile apps.
GiftAMeal has also developed a partner dashboard where restaurants can access detailed reports about the impact generated by each location, while also viewing and downloading the user-generated content to repost on their social media channels.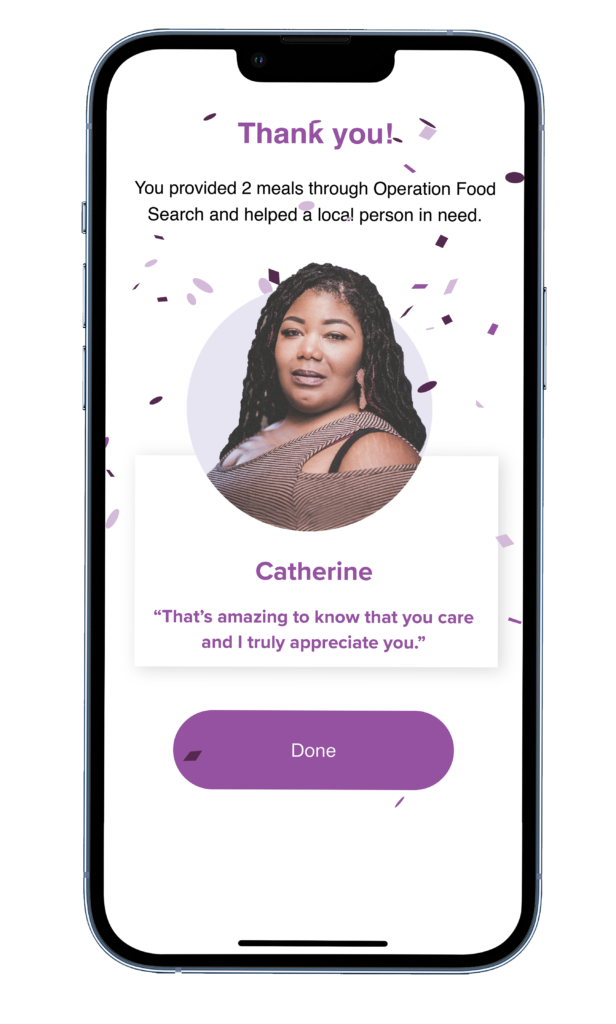 How does the process of partnering with a restaurant work? 
It's really easy for a restaurant to partner with GiftAMeal. The restaurant signs up and sends over a list of locations. GiftAMeal's designer will then create branded promo materials for the restaurant to communicate to customers how the program works. Then, the restaurant can launch within a couple of weeks. There's no effort or logistics for restaurant staff – customers simply scan the QR code off a table-tent or other signage – and then the restaurant receives a monthly update on how the program is performing at each location.
What criteria do you use to select partner restaurants?
We seek restaurants that are looking to give back to the communities that they serve. We want to help those interested in complementing their current charitable efforts or those without a structured approach with the goal of establishing a consistent and unified customer-engagement giveback approach for their brand.
Can you share some of the challenges you faced in scaling to 900+ partner restaurants?
The biggest challenge was proving our value to the early adopters of GiftAMeal. Going from a single location mom-and-pop restaurant, to a restaurant group, to franchisees of chains, to national brands – the biggest challenge we faced was the desire for proof of concept. Now that we've been able to showcase the value of GiftAMeal, we've seen an increase in sign ons from restaurants because they can see the business benefit in addition to the gift back benefit. 
How do you measure the impact of GiftAMeal on local communities?
Each month we make donations to over 100 local food banks that serve the areas in which each of our partner restaurants are located. Over 50,000 meals worth of food are provided through these partner food banks every month due to our program. So far, we've been able to provide over 1.65 million meals to families in need. Each 'meal' represents the funding to get 1.2 pounds of food distributed to a local pantry where those in need have access. This means that 2 million pounds of food has been distributed due to GiftAMeal and our restaurant partners.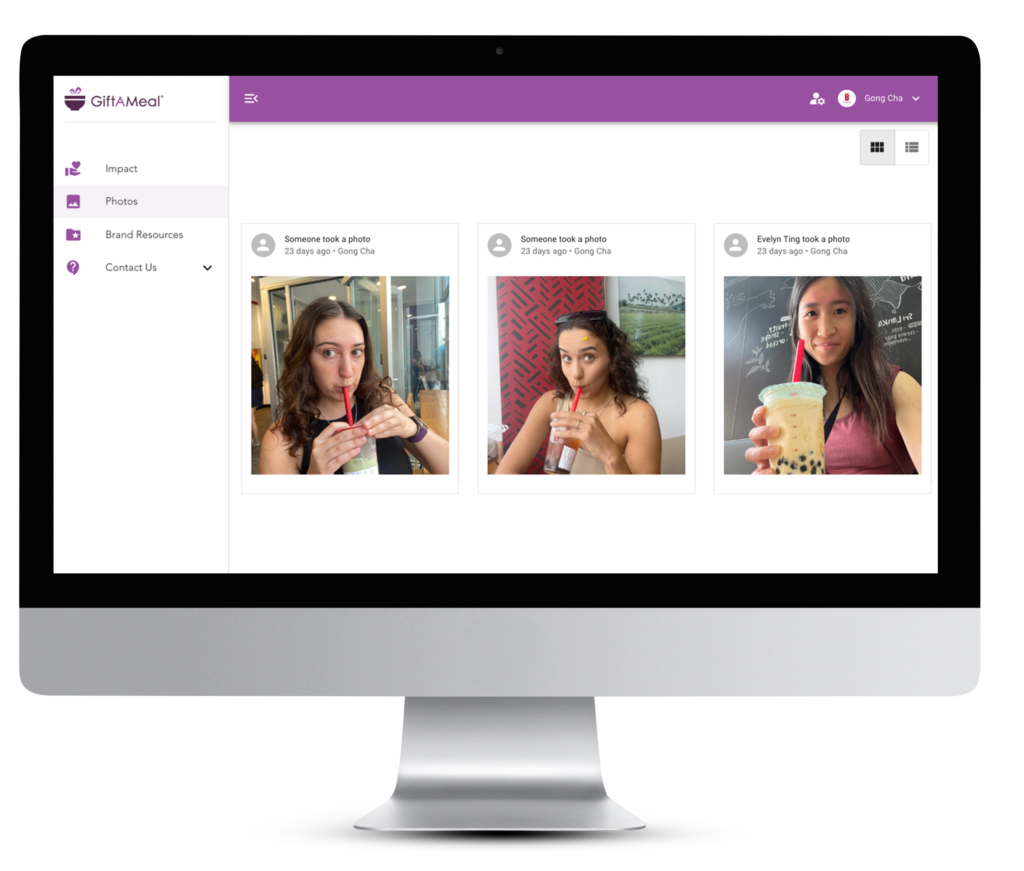 What are some of the key successes GiftAMeal has achieved so far?
We've now reached over 900 restaurants in 37 states and provided over 1.65 million meals to families in need in our community. We're really excited about this impact, and we're looking to continue that growth.
What are some of the challenges you foresee in GiftAMeal's nationwide expansion and how do you plan to address them?
In the restaurant industry, there are always challenges, whether it's staffing, supply chain, or inflation, and all of those factors affect GiftAMeal since we are looking to service partner restaurants. These economic forces are going to be the largest challenge as we look to expand. However,  we're confident that GiftAMeal can help restaurants both in the best of times and in the worst of times. In challenging times, folks look to support brands that are giving back to feel that sense of emotional connection. 
How do you maintain relationships with your partner restaurants and ensure their continued participation in GiftAMeal?
We share monthly updates with our partner restaurants and give them access to a dashboard where they can track all of their GiftAMeal reports and usage. They also have the capability to view all the user-generated content that's created through customers sharing these photos from the program. We have very strong relationships with our partner restaurants and pride ourselves on being available and receptive to their feedback.
Can you share some of the feedback you've received from partner restaurants and the families who have benefited from GiftAMeal?
We've received tremendous feedback from our partner restaurants who really like how plug-and-play GiftAMeal is to add a socially conscious experience for their guests. Our partners like that there is no extra lift for their staff, and that it's really easy for customers, and that it's also really easy to explain to their communities the impact that they're making in their communities. The donations going to local food banks is near and dear to these restaurants' hearts and to all of the different stakeholders that dine and work at these restaurants as well. The restaurants have also seen that there's been a great business impact as well with guests using GiftAMeal returning 39% more frequently, spending 20% more per visit, and tipping 32% more on average, compared to guests that don't use GiftAMeal. The families in these local communities have benefited from GiftAMeal as well, whether it's a single mother who's looking to provide for her child, or a family who's faced medical issues and is struggling to pay the bills. There've been some really touching stories we've heard from families, kids, older adults, and more, and these stories motivate us to grow our impact even more.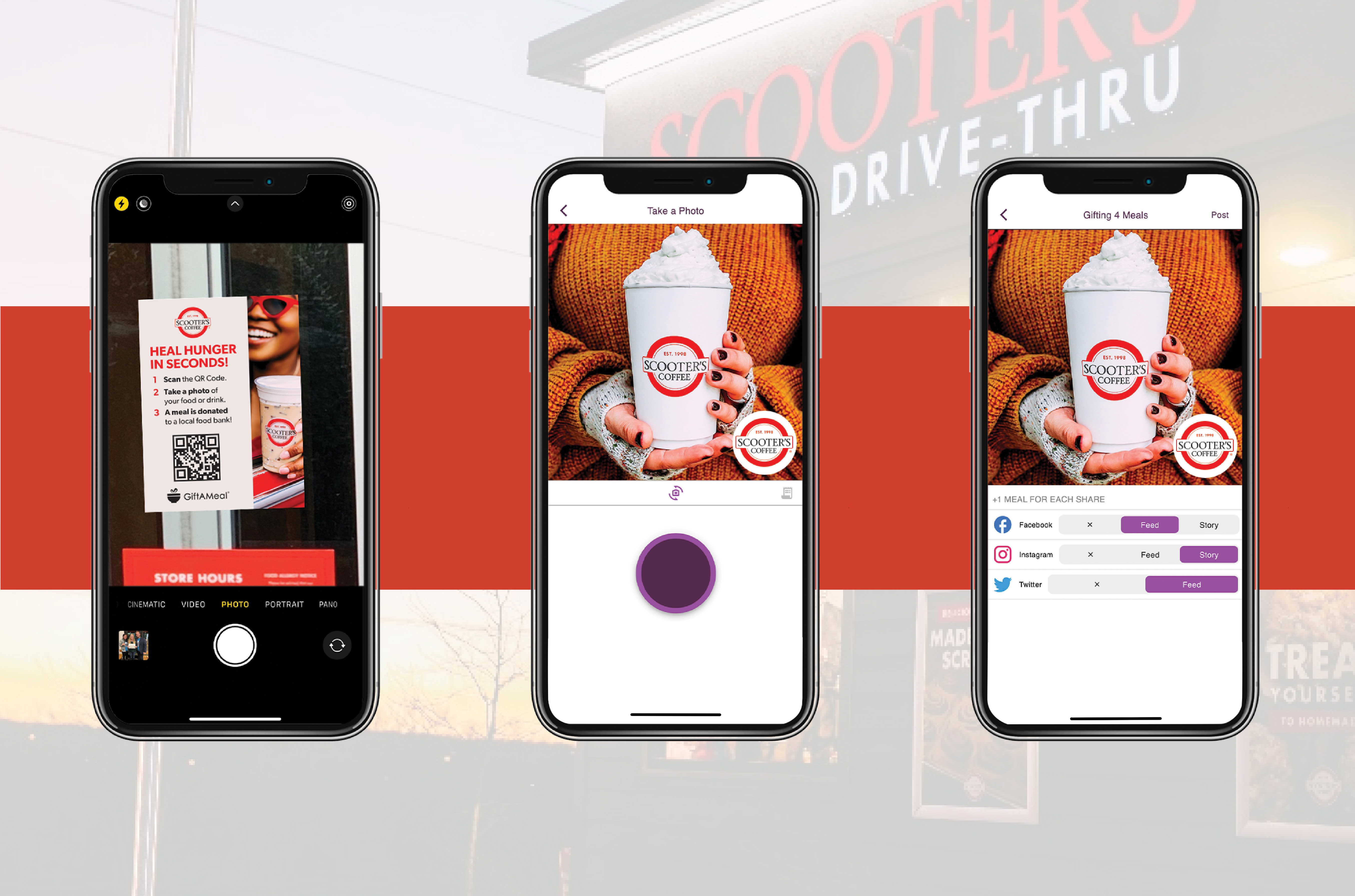 What do you do in your job as CEO on a day-to-day basis? What do you like most about your work? What are the biggest challenges?
I enjoy the creative autonomy and problem solving that comes with being CEO. I enjoy working with so many fabulous restaurant brands and the people that desire to put food on the table for millions of people across the country. I also am very fortunate to work with an incredible team; hearing their ideas and seeing them achieve their goals is incredible to witness.
Any other major achievements from this past year that we neglected to mention? 
2023 was a big year for GiftAMeal. We were awarded the 2023 Amazon Business Small Business Grant in competition with over 35,000 brands. GiftAMeal also received the 2023 Industry Hero Award by Hospitality Technology for its work supporting communities across the US as well as our client restaurants.
What will be the primary focus areas for GiftAMeal in 2024? 
In 2024, we're looking to continue our growth to over 1000 restaurants across the country. Currently, we are in 37 states. I would love to be in all 50 states by the end of 2024. Overall, providing over a million meals to those in need annually is the goal.
How do you see GiftAMeal evolving in the next few years and how do you envision the role of technology in GiftAMeal's future growth and impact? 
GiftAMeal will continue to evolve to support our partner restaurants as we look to integrate into the different touchpoints of a customer experience – from online ordering to loyalty to drive-through to delivery – to best be able to impact both the restaurant's bottom-line and the social impact for the communities they serve.