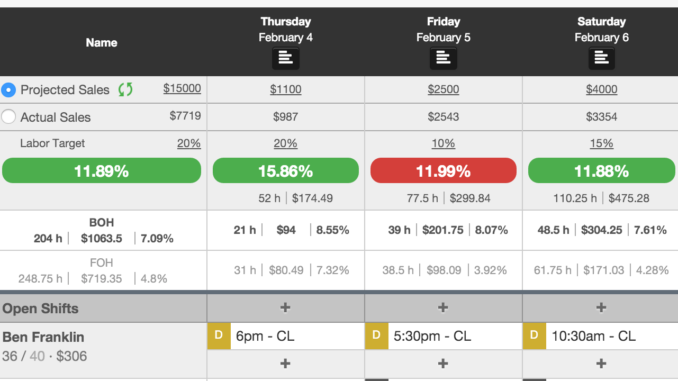 Restaurant employees comprise one of the world's largest workforces.  In the United States, restaurant employees account for more than 10 percent of the country's overall labor force. Creating greater efficiencies around workforce scheduling can have a big impact on reducing labor costs and overhead and improving the bottom line.
Yet employee technology-enabled scheduling capabilities have not kept pace with technology advances in other parts of restaurants operations. It's no wonder, then, that a solution that addresses these fundamental workforce issues, and can play an instrumental role in preventing the loss of revenue from missed shifts, improving communication and efficiency, and even helping to reduce  unnecessary overtime, has become the focus of technology innovation and investment.
One solution provider that is making big strides in that direction is Toronto, Canada-based 7shifts, which was founded in 2013. The company's advanced scheduling and communications platform is reportedly used today to manage 2 million shifts per month for more than 150,000 restaurant workers at restaurant chains that include Xi'an Famous Foods, Andy's Frozen Custard and Black Rock Coffee Bar.
This week, it was announced that the company has secured US$3.5 million in funding from Tandem Capital and existing investor Relay Ventures.
The 7shifts platform is designed to automate employee scheduling for restaurant operations specifically, making it easy to manage employee work hours for optimal effectiveness as well as improve employee engagement and communication. In addition to providing a time-saving scheduling solution for restaurants to manage their staffs, the platform gives workers increased control and visibility into their scheduling.