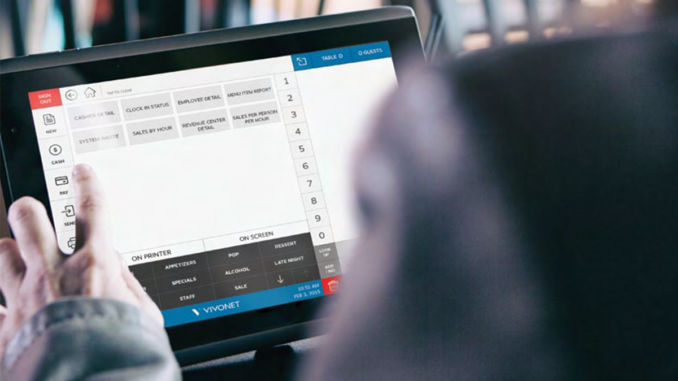 Infor, a leading provider of cloud-based hospitality solutions, has acquired Vivonet, which offers solutions for POS, kiosks, kitchen systems, payments, labor scheduling, and food and labor cost management. Infor already has hospitality functionality that covers property management, revenue management, asset and incident management, analytics, and artificial intelligence.
The addition of Vivonet's robust restaurant POS platform capabilities, which also includes inventory and procurement functionality for companies in the foodservice management sector as well as for full and quick service restaurant, and hotel food and beverage micro-verticals, should be a good fit for Infor in terms of creating a more comprehensive suite for customers and expanding its offerings into three new foodservice micro-verticals.
According to a company spokesperson, Vivonet's solutions are currently deployed at more than 4,000 locations, with customers including Sodexo, Delaware North, Booster Juice, Burger 21, Pita Pit and Texas Chicken & Burgers. Based in Vancouver, British Columbia, the 18-year-old company has been on an impress growth path in recent years as it rolls out a host of new software capabilities related not only to POS but also to restaurant kiosks, kitchen systems, payments, labor scheduling, and for food and labor cost management.
Meanwhile, customers of Infor Hospitality, the company's hotel and restaurant solutions arm, include six of the top ten largest hotel brands and nearly 20,000 hotel and casino locations around the world. In total, the company has 16,500 staff and serves more than 90,000 customers in over 170 countries.
Infor has grown to become one of the world's largest technology solution providers, generating approximately $3 billion in annual revenue. The terms of the Vivonet acquisition were not disclosed.
Disclosure: Infor is a client company of Starfleet Media, which is the publisher of Restaurant Technology News.