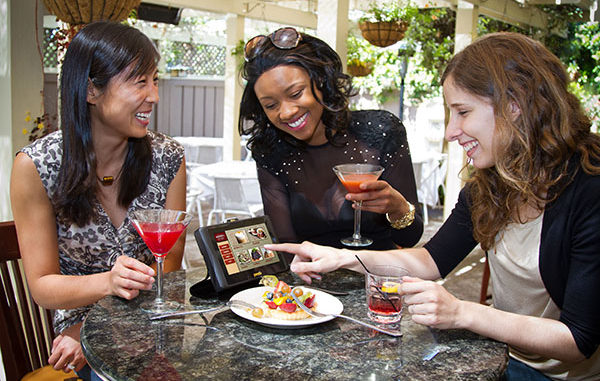 Rajat Suri, the founder and CEO of Presto, which today announced $30 million in growth funding,  spent most of 2007 and 2008 waiting tables while pondering ways to improve the guest experience, staff productivity, and overall restaurant operations through technology innovation. Following his stint in the trenches, he launched E la Carte, which later became Presto.
The prototypes were tabletop devices that allowed guests to view menus, order their food, provide feedback and pay at the table via handheld server assistants. These devices, which evolved over time, are now located in more than 2,000 restaurant locations, including Applebee's and Red Lobster.
At the same time, Presto began to develop a smartwatch device that informs servers of guests' needs and could be used to notify managers when a customer required attention. Presto also later unveiled an artificial intelligence platform that analyzes data in real time and uses machine learning to generate recommendations for better decision-making.
According to company, Presto A.I. leverages highly granular transaction data, customer segmentation and a large volume of integrated customer surveys to provide actionable recommendations and predictive modeling to boost business.
The new funding round, led by Recruit Holdings and Romulus Capital with participation from I2BF Global Ventures, EG Capital and Brainchild Holdings. will reportedly be invested directly into growth of the Presto platform.
The components of this platform currently includes: 1. Presto Wearable for instant notification of real-time guest concerns or operational issues. It saves time for the staff and speeds up the experience for consumers. 2. Presto A.I. leverages machine learning to accurately forecast labor staffing requirements so restaurants are not over or under-staffed on any given shift. PrestoPrime Tabletop allows guests to order and pay from their seats without waiting as well as access games and other entertainment content.
Not bad for a guy — who, incidentally, also co-founded Zimride, now known as Lyft — who was waiting tables only a decade ago.