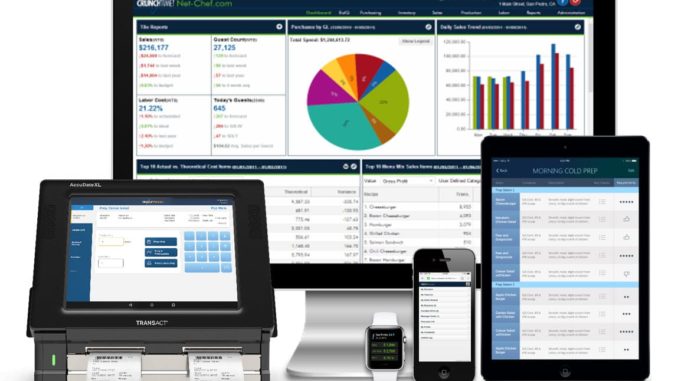 With industry-wide annual employee turnover rates in excess of 70 percent, restaurants are faced with the constant challenge presented with onboarding new staff. Ensuring compliance to operational standards and delivering a consistent, high quality guest experience is critical to every brand.
CrunchTime! Information Systems has set out to simplify and automate the process with the release of its next-generation back office suite. CrunchTime's new release leads the charge in simplifying and automating food cost management, labor management, enterprise reporting, and system integration.
These new features combine the rich transactional data in CrunchTime with the advanced analytical capabilities of the platform to free managers from their offices, save time across the organization, drive efficiency, and ensure consistency across restaurant chains of any size.
Key system automation features include:
Automated Scheduling – Dynamically generates schedules based on defined business rules, employee availability, skills, and statutory compliance.
Automated Sales Forecasting – Automatic forecasts generated by a number of critical parameters such as historical menu mix, consumption patterns, and anomalous events – driving labor schedules, inventory replenishment, and food production.
Automated Food Prep – Leverages rules-based processing and recipe engineering to dynamically create prep recipes and finished goods, as needed.
Automated Ordering – Creates and transmits vendor orders based on delivery schedules, order frequency, forecasts, historical consumption patterns, and par levels.
Automated Receiving – Automatically receives vendor orders into inventory when they conform to preconfigured parameters.
Automated Transfer – Helps backfill inventory by moving product between locations in response to shortages and projected consumption.
Automated Integrations – New tools to share data across the existing technology ecosystem.
Does your company have news it would like to share with our readers? If so, we invite you to review our editorial guidelines and submit your press release for publishing consideration.