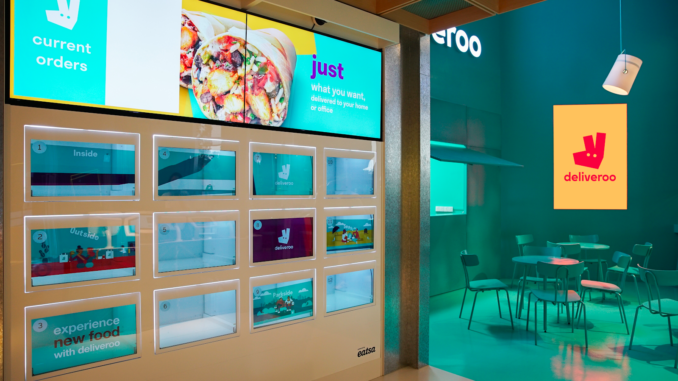 Four years ago, a startup company called eatsa opened a small restaurant in San Francisco featuring a product that combines futuristic ordering kiosks with a cubby-based delivery system. The product was reminiscent of automats from a bygone era, going back to the 1920s and 1930s. For a time, these automats, consisting of steel and glass vending machine grids displaying dishes in separate, confined boxes, were pervasive in urban areas.
In fact, in the 1950s, a restaurant chain called Horn & Hardart had no fewer than 40 locations spread across New York City, all of them stacked floor to ceiling with rows of glass-enclosed kiosks. And there were many more locations across the United States. During that era, a wide variety of food, both hot and cold, from coin-operated automats fed hundreds of thousands of people every day in major cities.
Eatsa envisioned a renaissance of sorts of the same basic concept: a decidedly modern-day, digitally-enabled take on the automat. From its first restaurant in San Francisco, the company expanded rapidly, opening half a dozen locations in New York City as well as Washington, D.C.
But the restaurants were apparently ahead of their time. Or perhaps they were behind the times. In any case, most of the restaurants went the same way as the automats of yesteryear, closing almost as quickly as they opened. The company nixed its plans for a national chain and went back to the drawing board.
Soon, eatsa reinvented itself as a technology solution provider, making its technology, which integrates kiosks, POS systems, mobile ordering, cubby lockers and delivery, available to other restaurants. The idea is to enable restaurants to, according to the company, "dramatically increase customer throughput while reducing customer wait times, with a fully connected, data-driven system for ordering, fulfillment, and pickup."
In December 2017, Wow Bao, a fast-casual restaurant concept in Chicago, was the first to open a new restaurant using the eatsa platform. Meals are prepared by back-of-the-house staff. They place the orders in one of 12 LED cubbies. The experiment proved successful, according to both companies.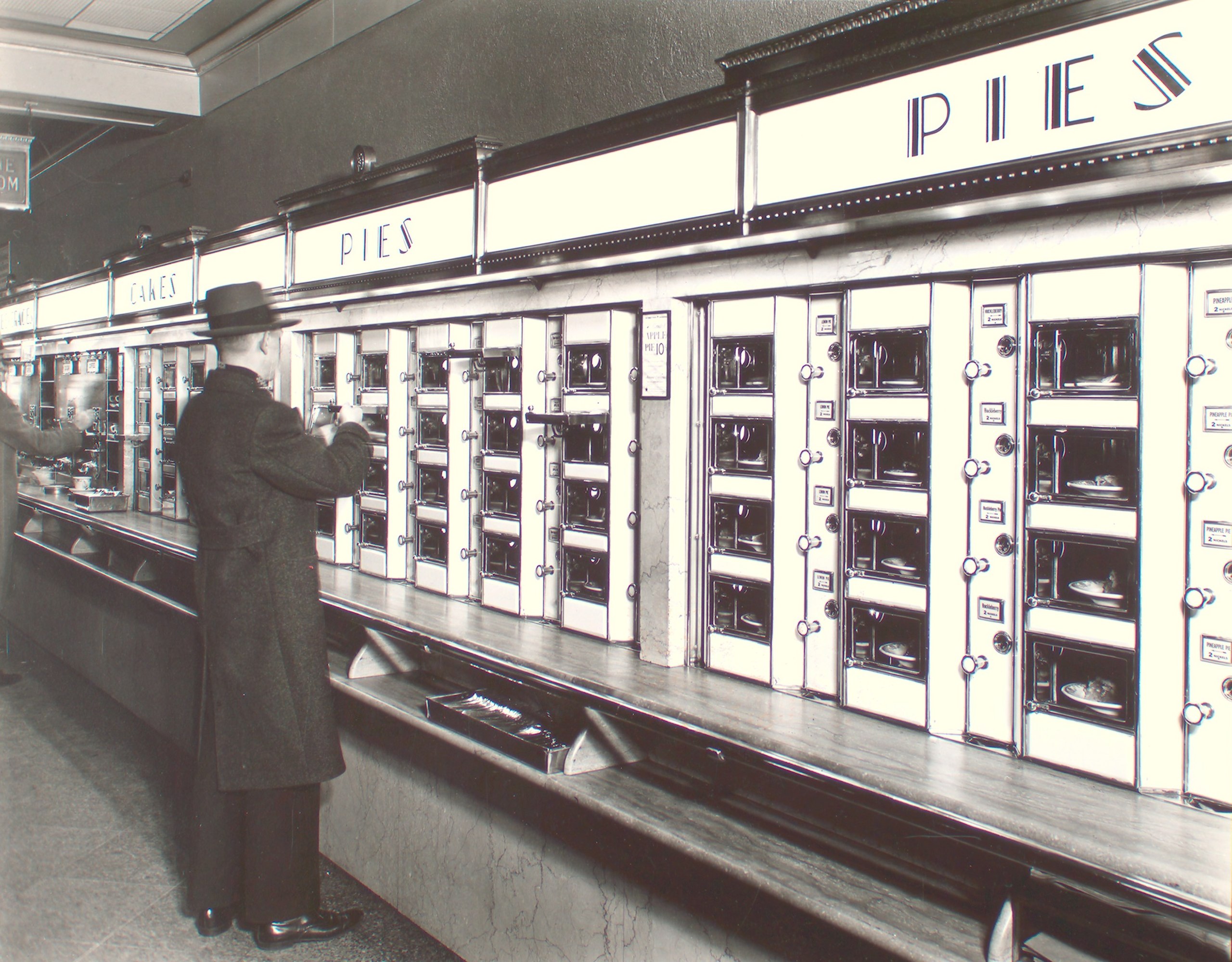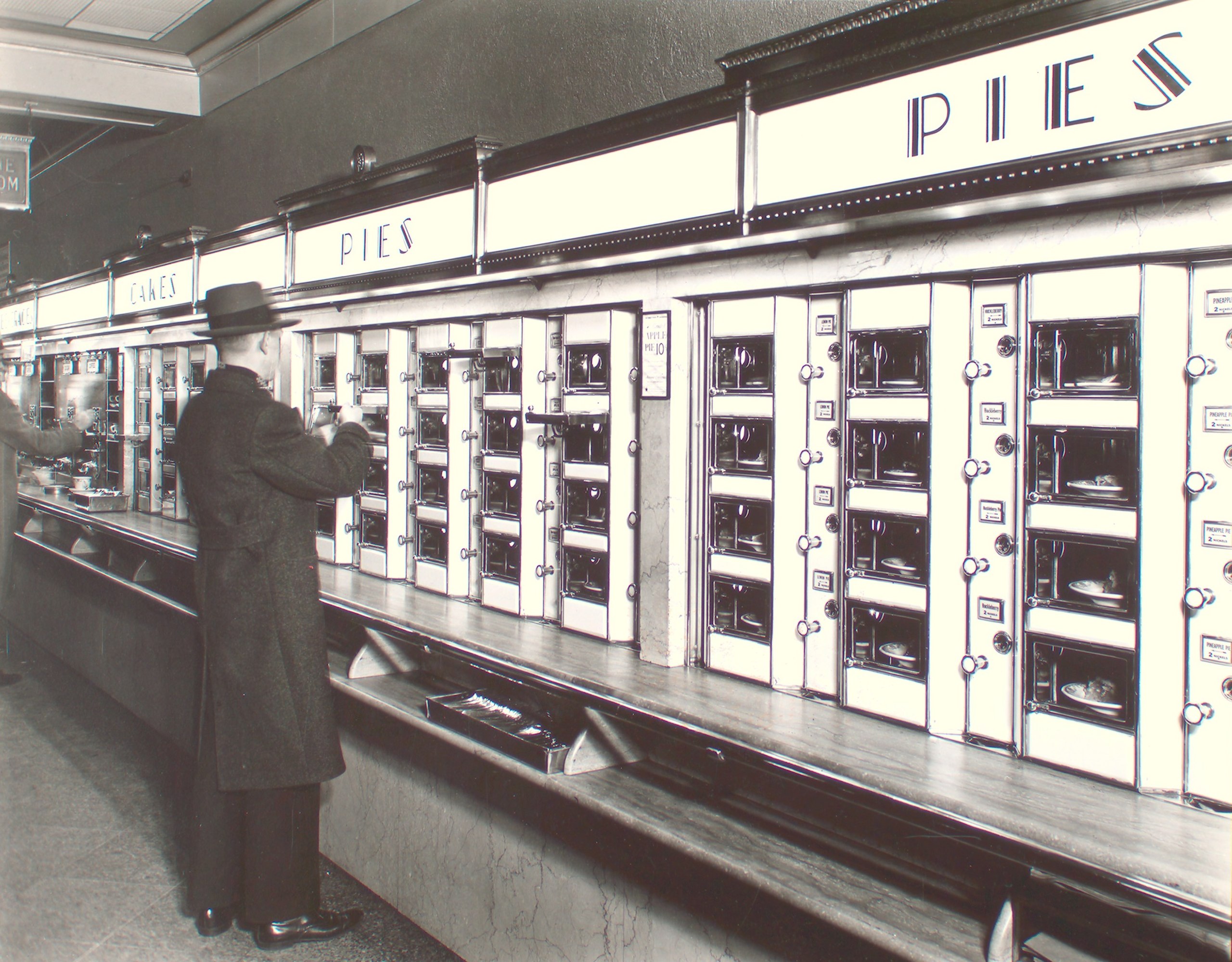 Now eatsa is offering a new suite of solutions, including for software and hardware, for virtual restaurants and delivery-only operators. Food delivery giant Deliveroo is the first to use eatsa's latest offering at a Singapore location dubbed the Deliveroo Food Market. Eatsa's self-serve kiosks and automated digital cubbies power the order and pick up process.
The virtual restaurant model enables operators to easily create and test proprietary brands to appeal to customers' changing tastes and differentiate from competitors. This means these delivery-only kitchens often host several restaurant concepts with multiple menus, and serve as a centralized pickup point for different delivery service providers.
Eatsa's new suite of solutions for virtual restaurants offers several benefits. One benefit relates to precise ETA. Eatsa's Omnichannel Intelligent Queue Software allows operators to provide down-to-the-minute order availability times based on real-time kitchen throughput, rather than pre-set times with built-in buffers.
Another benefit is improved logistics. eatsa's hardware and software solutions help delivery drivers know exactly where to go when they arrive at a virtual restaurant or delivery-only restaurant with a digital Status Board and delivery service provider-branded pickup station. eatsa can also send the order status and pickup location to a driver's app. Additionally, eatsa's back of house and pickup systems track the exact journey of an order from the time it's received to the time it's picked up allowing operators insight on order data to maximize efficiency and improve dispatching.
Yet another benefit relates to the fact that eatsa's centralized kitchen management solution can handle orders from multiple channels including third-party delivery, mobile, walk-up, web and catering, and then route the orders back out to the appropriate cook station or kitchen without any human intervention or tedious manual queue handling from multiple tablets.
Also, for virtual restaurants that choose to create a customer-facing experience, eatsa's self-service kiosk ordering and automated pickup systems enable operators a fully functional, highly engaging, walk-in customer experience without adding labor.
Only a couple years ago, it seemed the eatsa story was coming to an abrupt end. But with the transition from restaurant operator to technology solution provider completed, and with the rollout of its new suite of solutions for virtual restaurants and delivery-only operators, the real story may be only beginning.