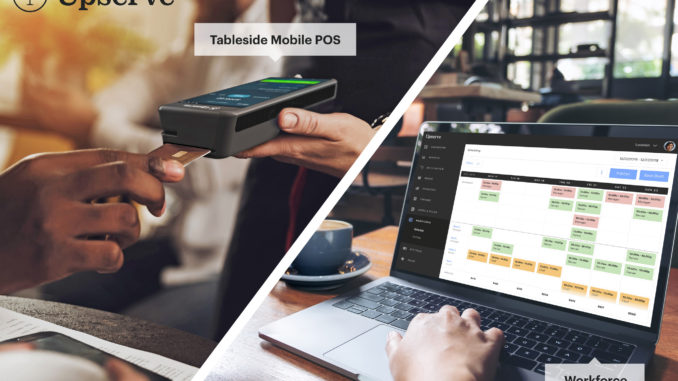 Upserve now  provides an integrated inventory solution, leading technology POS solutions, and workforce tools all in a single, reliable platform that manages your entire restaurant operation.
Tableside mobile POS empowers Upserve customers to deliver food and beverages to guests 50% faster. That means more rounds served, faster turn times, more face-time with delighted guests, and overall higher check averages, sales, and tips.
Workforce makes scheduling with pen and paper a thing of the past. Upserve's new scheduling tool allows managers to simply drag and drop shifts into a calendar and notify their staff with a single click via email or text.
Upserve Tableside Mobile POS's 5-inch screen fits neatly in the palm of your hand and stays by your side for the entire shift providing updated menu details in real time. Waitstaff can fire off orders right from the table and move on to the next, and Upserve Tableside Mobile POS comes with a built-in EMV reader that accepts all payments.
Workforce is the latest enhancement to the Upserve platform, providing restaurateurs and managers the ability to efficiently create, modify, and publish staff schedules, while also giving employees the convenience to view their schedules right on their own device.