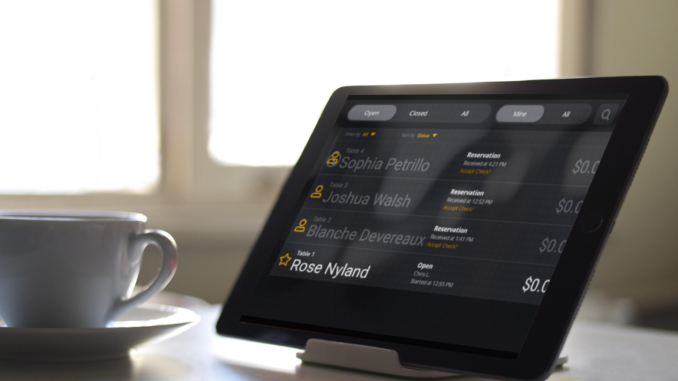 OpenTable has announced what it is calling an industry-first partnership. The partner is restaurant management platform Upserve. By joining forces, the two companies are seeking to enable real-time, two-way data flow between OpenTable's GuestCenter operating system and Upserve's POS system.
Connecting guest preferences, reservation information, and point-of-sale data means restaurateurs can match individual checks to reservations, which allows servers to see what guests ordered during past visits and customize service on the fly.
Connecting the dots between guest, reservation, and check data is a big priority at OpenTable. To date, the company has established integrations with 10 different POS systems, and thousands of restaurants are matching millions of individual checks to reservations every month.
According to OpenTable, the new partnership will help teams prepare better for shifts and anticipate guests' needs. Hosts can see a guest's spend and visit history as soon as they pull up a reservation, and servers can find guest dining preferences right in the POS. Checks may be created automatically when a guest arrives at the host stand, streamlining process and communication among staff.
The company is also looking at more ways to create efficiencies on the floor, like putting check data to work in GuestCenter to improve turn times. The goal is to drive a smoother, faster-turning front of house by using information from the POS to automate processes like check creation or course status.
OpenTable has been making waves in the restaurant technology space. Just last month, for example, as reported here, Booking Holdings, the parent company of OpenTable, announced that it had entered into an agreement to acquire Venga, a guest management platform for restaurants and other businesses. Venga's cloud technology enables its restaurant customers to enhance and personalize the guest experience. And in April, as reported here, OpenTable announced a partnership with Gather, a leading events platform for the hospitality industry to make finding and booking an event a more seamless experience.
OpenTable, which launched its operations in 1999, offering reservations at a limited selection of restaurants in San Francisco, is the largest provider of online restaurant reservations. The company reportedly has more than 51,000 restaurants globally using its software to seat over 120 million diners monthly.
OpenTable has grown quickly through acquisitions and partnerships such as this latest one, with UpServe, which should further fuel the company's rapid ascent.