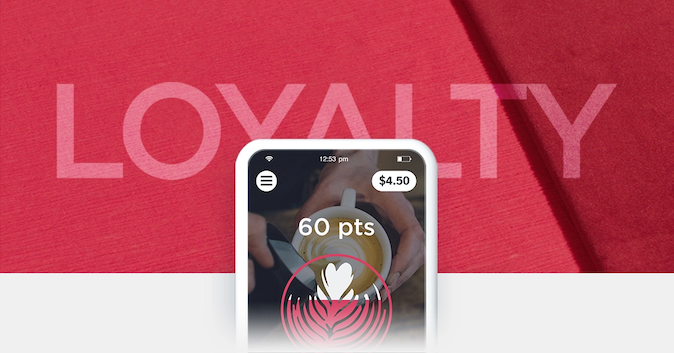 Lightspeed has announced the official launch of its new loyalty solution, aptly dubbed Lightspeed Loyalty. With its seamless integration of Lightspeed's existing suite of products, the new technology enables restaurants to engage customers, reward repeat business and build a loyal following.
According to the company, Lightspeed Loyalty gives restaurants (as well as other retailers) the ability to create a dialogue so that first time guests become regulars and existing customers become more engaged. Going beyond point and reward systems, the solution is designed to provide businesses with the tools to better communicate and target their customers in a personalized manner.
The new solution includes a number of key components. Among these is a rewards program that allows users to set up a customized rewards program with a branded customer-facing app and tools for points management, purchasing products from within the app, and customer credit accounts.
Platform capabilities allow users to create automated campaigns via SMS, mobile push notifications and a drag and drop email builder. Restaurants can target customers with relevant offers based on auto-segmented customer habits and preset segments. Customer Insights allows users to view customer habits and interests in one place to enhance menu management or inventory selection, pricing, and promotional planning.
The solution has been test marketed for the past several months. According to the company, more than 60,000,000 points have been awarded to over 200,000 customers to date.
The launch comes on the heels of Lightspeed acquiring ReUp, the creators of a digital platform that allows business owners to build a branded loyalty program.
Headquartered in Montréal, Canada, Lightspeed operates globally in approximately 100 countries, empowering single- and multi-location small- and medium-sized restaurants and other businesses to compete successfully in an omni-channel market environment by engaging with consumers across online, mobile, social, and physical channels. Founded in 2005, the company has grown to over 700 employees, with offices in Canada, the United States, Europe, and Australia.
Lightspeed reportedly raised a $207 million Series D round in October 2017. In January of this year, the company announced the launch of Lightspeed Payments, an integrated payments system designed to eliminate the need for customers to use third-party payment providers. The company filed to go public on the Toronto Stock Exchange in February. Shares jumped by 18 percent on its first day of trading, giving the the company a market value of approximately $1.7 billion.
Does your company have news it would like to share with our readers? If so, we invite you to review our editorial guidelines and submit your press release for publishing consideration.