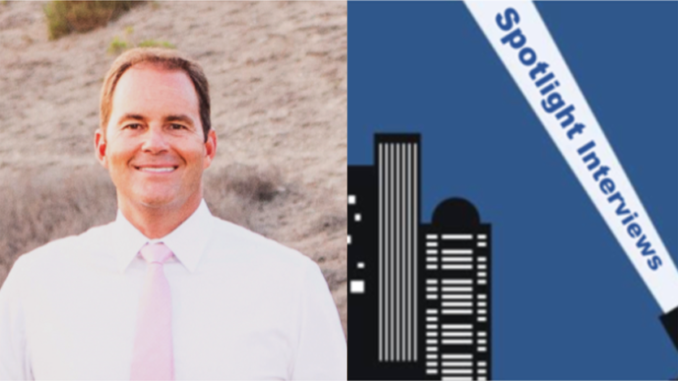 John Moody is co-founder of Restaurant365, which offers the world's only all-in-one, cloud-based, restaurant-specific accounting, back office and reporting solution. Moody earned his MBA from Pepperdine University, and has more than 20 years of experience helping companies leverage technology to streamline operations, improve financial management and use actionable reporting. In 2001, Moody launched Dynamic Methods with Restaurant365 co-founder Morgan Harris, as a technology solution provider that helped more than 300 different companies across many industries. In 2003, Dynamic Methods won the prestigious Best Mobile Enterprise Solution at the Microsoft Developers Conference. In 2011, Moody shifted focus solely to the restaurant industry and launched Restaurant365 with Harris and Tony Smith. Moody has worked within many segments of Restaurant365, including implementation, sales, marketing and partnering. His deep knowledge of technology and customer relations has set Restaurant365 up for rapid growth. Moody's passions include great food, surfing and traveling the world with his wife and children.
First off, congrats on the latest funding round, announced in February, of $19.5 million. We're told the funds will be used to expand the team and accelerate development, which, of course, is the standard line. Can you provide any specifics?
We are expanding the company in all areas to keep up with, and really stay ahead of, our growth.  Regarding software development, we want to keep bringing new and innovative ideas  to the restaurant space within a faster time frame. Too long has this market been underserved with good point solutions, but disparate systems. Where appropriate we want to keep enhancing and expanding our platform to fulfill the needs of our customer. By accelerating our development, we can bring things like our integrated end-to-end AP Automation to the industry in a very short period of time.
Restaurant365 has a lot of partnerships. Last month, for example, as we reported, the company announced a strategic partnership with Tripleseat to help restaurants streamline event sales and planning. Can you talk about the importance of partnerships for Restaurant365?
Partners are so important to us. We have built a broad restaurant application, but not without the help of our partner integrations. Our Connect Strategy is important to our clients, as we are trying to reduce the number of systems our clients use, then integrate those systems with the solutions they need.  Tripleseat is a great example of this;they offer deep event sales and management functionality.  Once the clients' event is complete, it flows into Restaurant365 for proper accounting and easy reporting. We have plans to take this particular integration even further to help restaurants and catering companies streamline the event sides of their businesses.  Our POS, payroll, and vendor partners also round out very strong solutions for our clients. The days of needing so many different systems to run a restaurant are over thanks to our partner integrations.

Restaurant365 has rolled out a number of recent enhancements to its platform capabilities. In November, for example, as we reported, the company released its accounts payable automation solution. What new features and functionality are you most excited about and should restaurant operators be most excited about?
So many great new features and modules have been released in 2019 alone, with more on the horizon.  We highlighted our fully integrated AP Automation at this year's National Restaurant Association Show and our customers are loving it. Some of the other exciting releases in the pipeline are our enhancements to our Scheduling Module, including a new, streamlined employee app, Custom Financial Reporting, more Audit Trails, Smart Ordering & Prep, and a set of additional features specifically for the QSR industry.
What further enhancements are in the works? Any new product releases on the horizon or other specific product development plans you can share?
Custom Financial Reporting is about to be released, and has already been receiving great feedback from our clients.  Like our Fixed Asset Module, the Custom Financial Reporting is built specifically for restaurants and will offer great functionality to build custom financial statements. Enhancements are already on the horizon for Custom Financial Reporting,  including the option to add operational data, like average check and guest count for example, directly on the P&L.
As a founder of Restaurant365, it would be great if you could talk about the company's genesis. What was the original vision? Also, how did that vision change — or not change— as the company grew?
The original vision is and was to bring better technology to the industry built on accounting made specifically for restaurants. All sales, labor and costs flow into accounting, so we made that the heart of the application. Everyone within a company should work from the same set of numbers, so restaurant managers, accountants and owners should work in the same system that has appropriate visibility and security. No one likes to use complicated software, so we wanted to build a system that is simple to use and specifically for restaurants. Our vision from the beginning was to Help Restaurants Grow by creating a user-friendly, all-encompassing system so owners can spend less time reporting and more time growing their businesses.
What is your current role at Restaurant365? What do you do there on a day-to-day basis? What do you like most about your work?
My role is overseeing our brand and strategy here at Restaurant365. Day-to-day I am working on getting our our key strategic initiatives off the ground, keeping our brand and messaging aligned, and continually evaluating new partners and solutions. I love that our solution is truly making a difference in our customers' businesses. I love the people here at Restaurant365 for their enthusiasm and commitment to our customers. We have worked hard to create a company culture that is unparalleled and driven by a focus on the employees who make the company great. The people of Restaurant365 help each other, welcome new faces and aren't afraid to have a good laugh. Through team building and  giving back to our communities, our team's enthusiasm for the company shines through to our customers.
Where should restaurant operators be focusing their time, energy and resources? What technology-enabled business initiatives are likely to provide the biggest payoffs?
Operators have three areas of focus – increasing revenue, controlling food costs and optimizing labor.  Any technology-enabled initiative must be supporting any and preferably all of these areas. Any system that can make accounting processes more efficient, robust and accurate will provide immense time savings, allowing operators to spend more time growing their businesses. When searching for a restaurant management tool, operators should ask how each system will specifically support those three areas of focus.
Are most restaurants taking advantage of the biggest opportunities available to them due to recent advances in technology?
Most restaurants are not taking advantage of recent advances in restaurant tech for two reasons. Some operators have tried new technology and got burned when it didn't meet their needs. Others have tried to build a 'Frankenstein' stack of technology in attempt to build a "best-of-breed" solution by combining multiple point solutions. This can be time consuming when it comes to transferring data between solutions, and can sometimes result in inaccurate reporting. An all-in-one, cloud-based reporting solution can solve both of these pain points for operators.


Any other major achievements over the past year we neglected to mention? Anything new and noteworthy in terms of customer wins, growth, etc., you would like to share?
Restaurant365 has experienced rapid growth in the past year alone. We reached 1,000 customers and our system is being used in 8,000 locations across the U.S.  Our team itself has also expanded; from 49 employees at the beginning of 2018, we now are a team of 256. We are growing our team to better serve our main mission to help restaurants grow. To add to our already robust client roster, which includes Wolfgang Puck, Freddy's Steakburgers and Fries, we have brought on the largest Burger King franchisee, the largest Denny's franchisee and a number of restaurant groups with more than 200 locations.
What will be the primary focus areas for Restaurant365 over the next year, particularly in terms of enhanced platform capabilities and/or entirely new solutions?
Our primary focus is to continue to listen to our customers and prospects, and let them drive a lot of the priorities. We are also continually evaluating new ideas and technologies that can be built or integrated into our platform to offer the best options for our clients. Our clients are always driving what we do at Restaurant365. Our new modules like AP Automation, Fixed Assets and Scheduling were all created because there was a gap to fill in the industry. We will continue to strengthen Restaurant365's accounting core and look for ways to make our industry solution better.