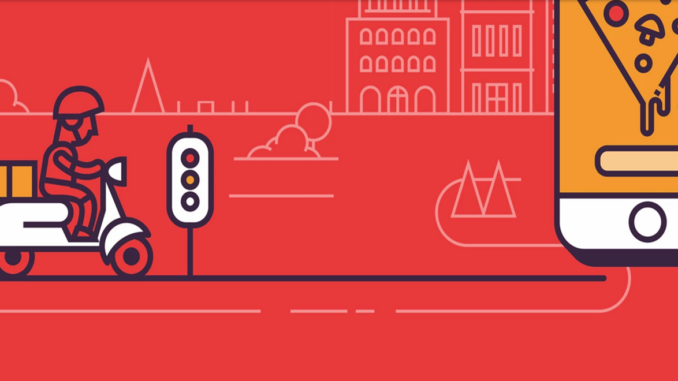 Restaurant technology solution provider FreshBytes, one of the fast growing ordering platforms in the United States, has entered into a technology partnership with DoorDash Drive, the largest last-mile logistics platform operational in more than 4,000 cities in the United States and Canada, to provide nationwide flat-rate delivery to its customers.
The partnership comes at a time when restaurant owners are struggling with the financial devastation wrought by the COVID-19 pandemic and looking out for ways to increase off-premise sales. This collaboration provides instant relief to restaurants encumbered by hefty commissions (of up to 35%) charged by third-party delivery apps.
With this initiative, not only are restaurants able to make deliveries at a fixed flat rate, but they are also able to gain more control over their digital orders, allowing their customers to order directly from their website or branded mobile ordering app, powered by FreshBytes.
How does it work?
There is no need for the restaurant to have a delivery crew. Nor do restaurants need to deal with the hassle of managing their own drivers or worry about no-show drivers. FreshBytes system communicates with DoorDash Drive to request on-demand delivery for delivery orders.
Restaurants can track progress via FreshBytes order dashboard as the dasher gets assigned, food is picked up from the restaurant and delivered to the customer. This is possible as FreshBytes' system is in constant communication with the DoorDash Drive system, enabling restaurant owners to know where the food is and when it was delivered to the customer.
"We are excited about our strategic partnership with DoorDash," said Neeraj Bajaj the Founder and CEO of FreshBytes. "This partnership is going to be really beneficial for our restaurant clients, giving them opportunities to fulfill their last-mile logistics needs with more intelligent routings. Our technology integrated with an unparalleled fleet of dashers provided by the DoorDash Drive allows merchants to enhance off-premise operations that would further strengthen their relationship with their customers."
Founded in 2015, FreshBytes is currently working with restaurants all over the U.S., providing a robust, modern and easy to use online ordering solution. FreshBytes offers all-in-one pickup, curbside pick up, delivery and contactless dine-In solutions. "In the coming months, we also plan to further expand our solutions to support the changing demands of the new world," said Bajaj.
Click here to learn more.
Does your company have news it would like to share with our readers? If so, we invite you to review our editorial guidelines and submit your press release for publishing consideration.