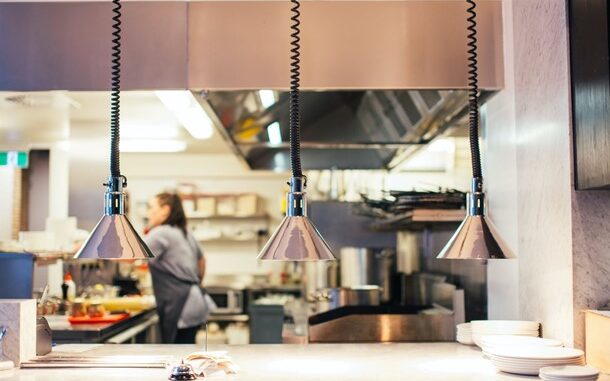 No matter how long you've been working in the foodservice industry, everyone knows a top priority is the safety and wellbeing of all customers. A restaurant nightmare is finding out you potentially exposed your patrons to harmful bacteria or viruses.
Now, in this post-COVID world, it's more important than ever for restaurants to make hygienic advancements. Thankfully, technology has also made it easier than ever.
By using some tech advancements, you can integrate new supplies and techniques into your business. Doing so will ensure that your patrons and staff are safe, healthy, and even more sustainable.
New technologies are already taking over restaurants worldwide. Stepping up to the plate with sanitation tech will make you more competitive, but it will also give everyone who dines with you peace of mind.
Not sure where to get started? Let's look at some upgrades you can make immediately.
Starting at the Surface
Every restaurant had sanitation protocols in place before COVID. But upgrading your technology can improve your sanitation practices and keep your patrons from getting sick. Unfortunately, 48 million Americans get sick from foodborne illnesses each year – many of which stem from dining in a restaurant.
If you want to do everything in your power to make sure your valued customers aren't risking their stomachs when dining with you, consider adding some of the following to your sanitation practices:
Sensors to ensure all foods are at safe/proper temperatures
Monitoring systems that signal when refrigeration units aren't functioning properly
Air purifiers
Online tools to continuously estimate your risk, like Safe Air Spaces
It's important to consider upgrading the most basic practices in the kitchen, as well. That includes how your staff cleans and sanitizes surfaces. Make sure your staff understands the process of cleaning and sanitizing properly. They should also know how often to sanitize dining areas. Your responsibility as an owner or manager should be to make sure you're using a surface cleaner that gets rid of bacteria and harmful viruses. If there was ever a time to splurge on the best-quality cleaner, it's now.
Keeping Customers Safe
Your practices in the kitchen are only half the battle when it comes to your customers' safety. Finding unique ways to use tech to keep your patrons healthy can help you to bring in more business as people are starting to get used to dining out again.
Technology has come to the rescue, making it easier than ever to put safe practices in place for your staff and customers.
One of the easiest solutions is to offer mobile ordering. This allows diners to customize their order(s) from your app or from a foodservice application like GrubHub. They can either pick up the order or have it delivered. This practice has become popular throughout the pandemic, but it could boost your business for the future.
Mobile ordering allows people to take their time and consider what they want. As a result, they might end up ordering more because they don't feel pressured to "make a choice" right away. From a health standpoint, mobile ordering means fewer in-house diners. You can space out your dine-in patrons safely and offer more room for your staff to walk about freely.
Speaking of walking about, you can also utilize newer technologies to make your wait staff more efficient. For example, the new Service Request technology reduces the WAKE of your wait staff. They aren't walking through the dining room as much, increasing the chance of spreading airborne illnesses. It works by allowing your customers to "call" their waiter when they need something, through a specialized app. Not only does it mean less walking around for your staff, but it can increase your on-site capacity. If you have the space, you can seat diners outside safely, and your staff won't have to continuously go out the door to check on them.
A Post-COVID Landscape
Restaurants were among the hardest hit by the COVID-19 pandemic. As a result, it's crucial to take as many steps as possible to make patrons feel safe again while dining out or even taking food to go. Even if some practices and protocols might be excessive, we're now in an era where "you can't be too careful" should be every restaurant's motto. Consider putting some of the following solutions in place, whether you're just reopening or you want to change your practices for the better:
Contactless service
Curbside service
Electronic sign-ins
Employee check-ins for health monitoring
Higher sanitation practices for employees
What does that mean, exactly? Consider how easy it is for contaminants to find their way onto surfaces and spread. For example, when your employees are using their cell phones on a shift, they could be spreading the bacteria from the screens onto other surfaces in the restaurant. Supplying things like antibacterial microfiber wipes and encouraging frequent cell phone cleaning can help to slow that spread. Again, it might seem excessive now, but it's a simple action that can keep your employees and customers safer.
Everyone wants to return to some sense of normalcy in this post-COVID world. But, people are undoubtedly going to be nervous for a while. It's up to your business to make them feel safe and cared for. You can do that by going the extra mile to ensure safe sanitation practices – and by using technology to do it.
Jori Hamilton is an experienced writer residing in the Northwestern U.S. She has over 8 years of experience in the restaurant and fine dining industry and has worked at a number of well-known establishments over the years. Jori covers a wide range of subjects but because of her past industry experience, she takes a particular interest in covering topics related to restaurant productivity, FOH and BOH management, and restaurant technology. To learn more, you can follow her on Twitter and LinkedIn.
Are you an industry thought leader with a point of view on restaurant technology that you would like to share with our readers? If so, we invite you to review our editorial guidelines and submit your article for publishing consideration.