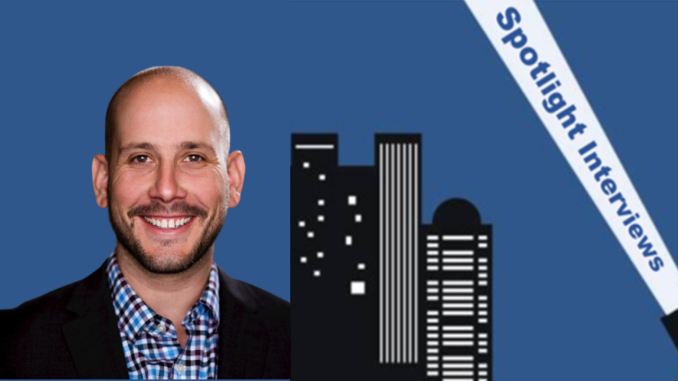 Sean Skuro serves as controller at Tender Greens, a chef-led restaurant chain that operates 27 locations across California (15 of them in Los Angeles). Launched in 2006, Tender Greens is a pioneer in the fine-casual dining category. The company is also an early adopter of next-generation technologies, going cashless back in 2018, for example, with the launch of an advanced pay-in-store and online mobile app. More recently, the company implemented a financial reporting suite that provides real-time data and analytics to support critical business initiatives. Sean has over 15 years' experience in corporate finance and public accounting roles across various industries. Prior to joining Tender Greens, Skuro provided audit and advisory services at PwC to middle and upper market, privately-held clients. He also spent over eight years at Crowe Horwath, a top-ten accounting firm.
How did Tender Greens pivot its strategy to comply with COVID-19 precautions at the start of the pandemic?
Tender Greens takes pride in being a mission-focused dining venue with relaxed, eco-friendly dining spaces. When COVID-19 forced us to close our doors, we launched curbside pickup and pivoted to offering our customers curated grocery boxes and individual grocery items. We knew that we needed to focus on new ways to generate revenue based on drastically different consumer needs. By selling hard-to-get groceries (along with restaurant meals) and creating meal kits and family-style meal packages, we could cater to families who were homebound. It was a scary time, and we did what we could do to help the community easily make sustainable choices for fresh, locally grown food. Within the first two weeks of launch, sales from grocery boxes made up 25 to 30 percent of our business, so we continued to offer a variety of boxes, from an Indoor Picnic Box to a Morning Baking Box to a Farm Fresh Box.

How did Tender Greens leverage technology to help adapt to this new strategy?
We would not have been able to quickly adapt to the challenges brought on by the pandemic if we didn't have our management team and technology at our fingertips to provide real-time insights. We replaced our legacy accounting software in 2015, that had numerous bottlenecks, with Sage Intacct. In combination with our other systems, this allowed us greater visibility into performance and operations across our 30 locations. Selecting a robust accounting system allowed us to quickly automate information to generate strong performance reports, enabling a deep-dive analysis of day-to-day operations and more. Using that information and our integrated tech stack, we were able to seamlessly adjust operations, menus, suppliers, labor to have the most efficient financial processes throughout the pandemic.
How did technology help Tender Greens navigate the challenges brought on by COVID-19?
While the change in day-to-day operations was challenging, technology gave us visibility into all aspects of our operations in each of our locations. As a result of the systems we have in place, we generated new and valuable insights that enabled the team to make quicker data-driven decisions through a centralized source. At a time when margins are even tighter, real-time financial information is critical in monitoring labor and food costs to make proactive decisions.
Operating under a "new normal" also meant that we had to account for unexpected line items in our budget, like extra sanitizing products and protective equipment for our team members. Leveraging technology, we were able to better understand these additional expenses and monitor our available cash flow, enabling us to maintain business during the pandemic.

What specific benefits did Tender Greens see that technology helped with in the past year?
Using Sage Intacct, we built a robust reporting suite, providing everyone real-time data and analytics to
support critical business initiatives. Having increased visibility into these business metrics enabled our restaurant managers to track labor and food costs effectively.
Why is implementing technology in the restaurant industry important, especially in a post-pandemic world?
Implementing technology allows restaurants to better understand customer behavior and their business to improve efficiencies, drive growth and boost revenue. Having accurate data from financial management software provides restaurants with real-time visibility into costs such as food, labor and controllables. Additionally, it can automate repetitive tasks to minimize the need for manual data entry with improved accuracy. As we enter a post-pandemic world, technology innovation will continue to be at the forefront and data will allow restaurants to reimagine operations and execute changes for the future.
What is your perspective on how the food and beverage industry is evolving?
With continued conversations around climate change, the food and beverage industry places a greater emphasis on sustainability efforts. At Tender Greens, we are mindful of our food, environment, and social responsibility — and factor that in with our food's production, transportation, and social impact. Restaurants will start and continue with sustainable strategies such as sourcing local food by working with farms that promote soil health and biodiversity. Additionally, innovative farming technology will continue to play a growing role in cities and communities worldwide. At Tender Greens, we work with local farmers who grow both indoors and outdoors through hydroponic systems, which use less water and allow for food growth in non-traditional areas like warehouses, vacant lots or even rooftops.