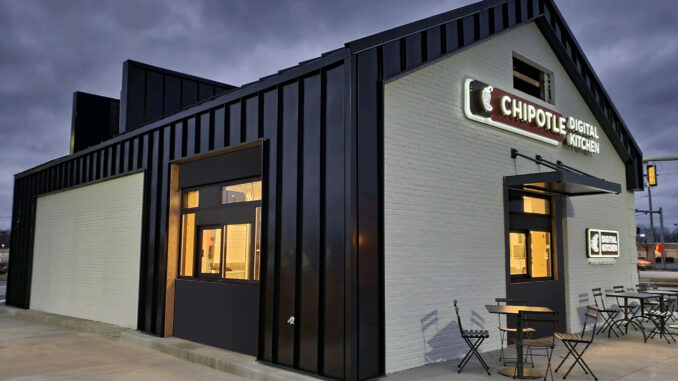 Chipotle Mexican Grill, a longtime technology leader and innovator in the food industry, is set to open its first so-called Chipotlane Digital Kitchen restaurant.  The new prototype, located in in Cuyahoga Falls, Ohio, offers a Chipotlane and walk-up window for efficient digital order pickup. The digital-only restaurant is scheduled to open later this month.
The Chipotlane Digital Kitchen footprint is smaller than a traditional Chipotlane, with no dining room access for guests or a front line. The kitchen is equipped with a make line dedicated to digital orders placed through the Chipotle app and Chipotle.com, as well as marketplace partners. Guests and delivery drivers can collect their digital orders through the Chipotlane drive-thru or walk-up window. The new restaurant will also offer patio seating for guests to enjoy their meals.
"Chipotlanes are a key growth strategy for the brand," said Tabassum Zalotrawala, Chief Development Officer, Chipotle, in a press statement. "Our portfolio of approximately 300 Chipotlanes perform with the highest margins across the board, so we continue to evolve our restaurant design with formats such as the Chipotlane Digital Kitchen to best suit our growing digital business."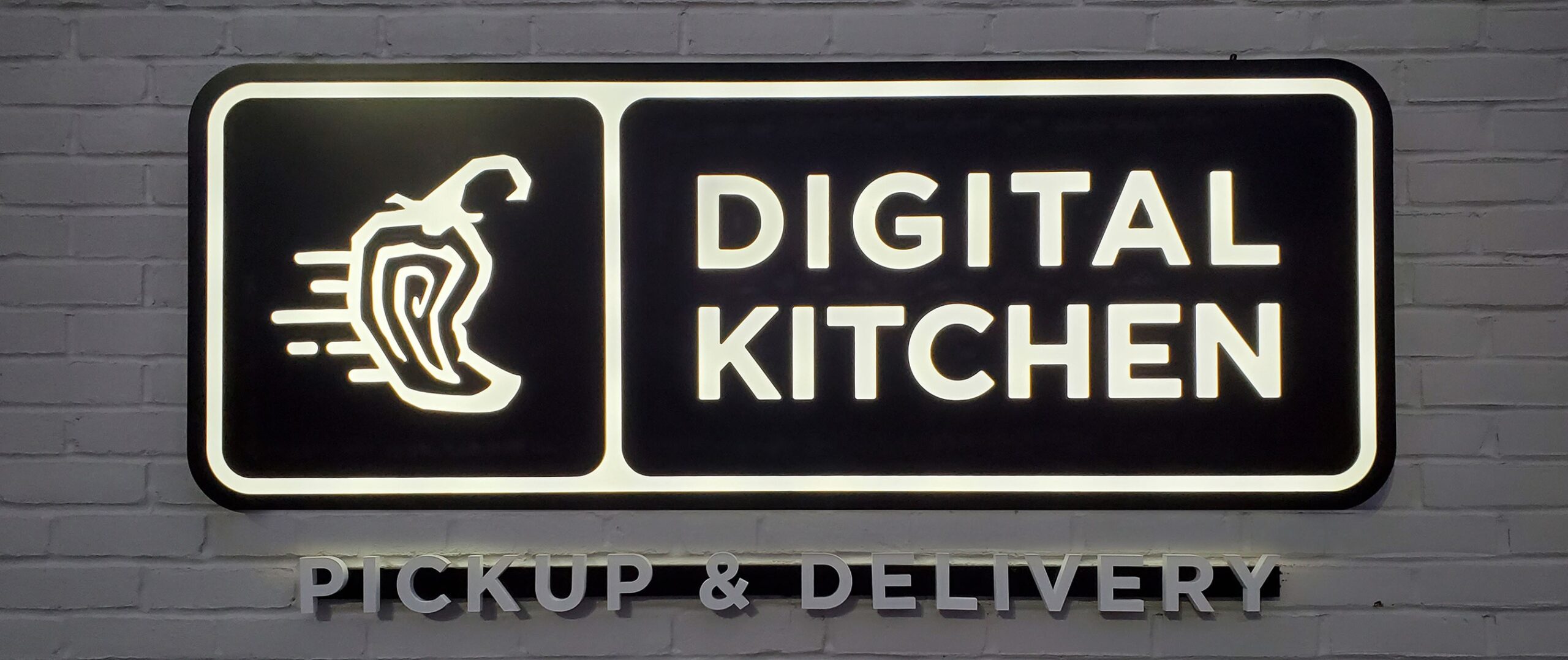 The Chipotlane format has been a big success for the company since its initial launch in early 2018. New restaurants featuring a Chipotlane open with approximately 15% higher sales compared to non-Chipotlanes opened during the same period.
With nearly 3,000 restaurants today and a long-term goal of having 6,000 locations in North America, Chipotle is continuing to learn and refine its approach to accelerate its Chipotlane portfolio judiciously. To date, Chipotle has reconfigured 12 of its existing restaurants to feature the digital order pickup lane, with these locations seeing an increase in sales as more customers choose this convenient access channel.
Chipotle, which pioneered the mobile ordering back in 2008, has rapidly grown its digital ordering capabilities in recent years to include AI-enabled phone ordering, drive-thru pickup lanes and an Amazon's Alexa-based reordering function. The company, with nearly 2,900 restaurants as of September 30, 2021, in the United States, Canada, the United Kingdom, France and Germany, has never shied away from investing in technology-enabled business initiatives.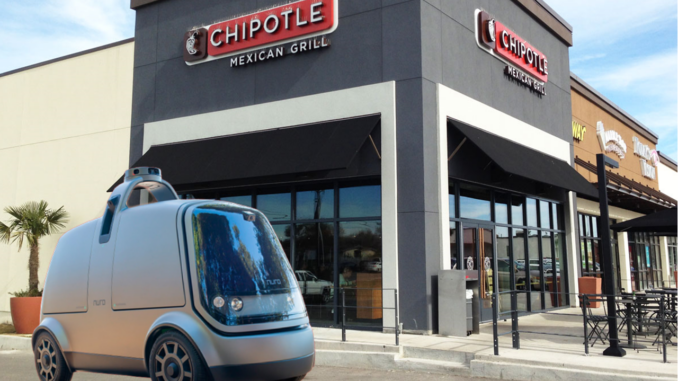 Earlier this year, for example, the company invested in Nuro, an autonomous delivery vehicles company, as part of their Series C funding round. Founded in 2016, and based in Mountain View, California, Nuro uses robotics in their fleet of on-road, occupantless and autonomous vehicles to deliver consumer goods, including groceries and restaurant orders. The company has ramped up testing of consumer deliveries over the past year using its second-generation vehicle, dubbed R2. The specialized robotic vehicle is still in its early stages of design and engineering. According to company reports, it may be several years before the the R2 will be pulling up to an address with a burrito delivery.
"We are always seeking opportunities that provide innovative solutions for increasing access and convenience for our guests," said Curt Garner, Chief Technology Officer.