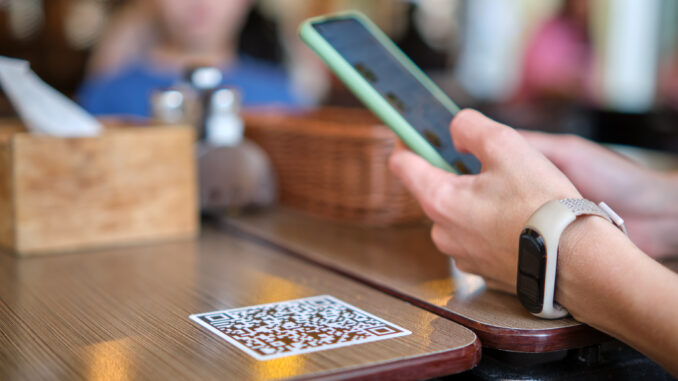 Restaurant operators once again find themselves refocusing priorities and altering their plans for 2022. A pandemic-induced and tumultuous 2020 for restaurants was followed by a puzzling 2021.
Although sales are up from this time last year, so too, is the scramble to adequately staff restaurants and retain those workers. While many restaurants are offering hiring incentives like higher pay or signing bonuses, some are forced to reduce the number of hours they're open to the public because of lack of staff.
In 2022, restaurants are turning to technology for help. Let's take a closer look at the big picture for the coming year.
Tackle the Labor Shortage with Hiring Incentives
While sales are trending higher, the National Restaurant Association reports three in four operators say recruitment and retention is their toughest challenge.
In August, the restaurant industry lost more than 40,000 jobs. Without enough workers, restaurants have reduced operating hours and increasingly rely on overburdened staff in the face of stronger diner demand. One California restaurant, for instance, had to shut its doors and refund customers for pre-ordered Thanksgiving meals when staff didn't show up for their holiday shifts.
According to Black Box Intelligence and Snagajob, full-service restaurants are feeling the pinch and report approximately six fewer employees in the back of house and three fewer in the front of house. Quick-service restaurants are also feeling the pressure – large chains like Chick-fil-A and McDonald's have had to close dining rooms due to insufficient staffing. Chick-fil-A even reported disabling curbside ordering in some locations to reduce strain on their workers.
Many restaurants blamed unemployment benefits for the labor shortage. However, even though these benefits have run dry, employees still haven't returned to work. It isn't unemployment benefits giving employees pause, in many cases it's underappreciation.
This is why next year, operators will offer more benefits like hiring incentives, higher hourly wages, health insurance, paid time off, earned wage access (EWA) and more to not only hire fresh labor, but retain top talent. Restaurants can soften the impact of the labor shortage in 2022 by doubling down on retention, shaking up the traditional business model and taking advantage of technology to increase efficiency and streamline the dining experience.
Rely on Technology to Increase Operational Efficiency
Operators will look to technology to offset labor shortages and free up staff to enhance the dining experience. Restaurants juggle multiple operations simultaneously on any given day, from tracking sales to planning logistics and maximizing the customer experience. Restaurants understand they need to streamline standard tasks by improving operational efficiency, making it easier to run the restaurant from end to end.
Next year, operators will continue to lean into technologies like order and pay-at-the-table options, mobile ordering and curbside operations to increase efficiency and decrease the number of staff needed.
They will also turn to data for more accurate forecasting to improve restaurant operations over time. Things like customized tags and cost reporting can create detailed, valuable forecasts. Accurate forecasts help drive "smart" restaurant operations, like using daily sales to drive inventory decisions in smart ordering or smart prep. Forecasting can also help inform employee schedules that optimize your labor spend.
Restaurants are constantly improving their processes through automation, which has led to an omnichannel approach to servicing customers. The key in achieving an omnichannel strategy is heavily dependent on IoT solutions; connected and smart technology to deploy systems like self-order terminals, interactive menu boards, drive-thru automated kiosk and delivery systems.
In the coming year, it will be important for restaurants to welcome an interoperable point-of-sale platform that integrates everything, allows for dynamic adjustments and operates at optimal efficiency.
Enhance CX with Accelerated Contactless Adoption
A simple facial expression can elevate the customer experience. Research has long suggested service with a smile reinforces the relationship between restaurant and customer, increasing tips and loyalty. But over the past 20-plus months, with tight dine-in restrictions and employees' smiling faces veiled by masks, restaurants have relied on contactless dining solutions to keep the orders rolling in.
Service with a smile is not a thing of the past. When combined with contactless technology, it elevates the dining experience for both restaurants and their patrons. Contactless ordering and payment ensure safety, speed and accuracy, allowing waitstaff to focus on adding that personal touch when serving customers – all contributing to a healthier bottom line for businesses.
Brands like Starbuck's predict contactless consumer behavior will stick beyond the pandemic, and the company continues to talk about its investments in new store formats that include pickup, delivery, drive-thru and ghost kitchens.
With 38% of consumers noting they will order carryout instead of dining out and 28% opting for delivery instead of dining out, contactless options are here to stay in 2022.
Use Data and AI to Reach Out and Touch Your Customers
Hold the pickles but double-up on mayo. Gluten-free buns, please. Supersize it – every time. We've entered an age where personalization is everything. As a result, quick-service and fast-casual restaurants are increasingly harnessing data and automation to give their customers what they want before an order comes out of their mouth – or their brand's app.
According to Tech Jury, the data analytics market is expected to reach $103 billion by 2021. Further, 97.2% of organizations are investing in data and AI – restaurants included. Personalization is a key ingredient to dishing up a comprehensive customer experience, capturing valuable data and enabling brands to reach out to customers though several touchpoints that create the customer journey: the drive-thru, menu board, branded apps, kiosks and loyalty programs.
Burger King, for instance, has installed digital menu boards using Deep Flame's technology to suggest foods popular in a certain area and uses outside temperature to offer a steaming hot coffee if it's cold or a refreshing glass of iced-tea where the weather is warm. Competitor McDonald's acquired AI firm Dynamic Yield to boost sales through personalized digital promotions to customers that include recommending food choices based on weather, time of day and geo-trends.
Personalization has even been deemed the holy grail for restaurants, especially since customer loyalty can help increase sales. Invest even more in tech tools that deliver personalized dining experiences and boost sales. However, avoid being too personal.
Let's Not Get Too Personal
What consumers find creepy or cool when it comes to personalization has evolved considerably. Twenty years ago, it would have been odd if the drive-thru worker knew your name and that you like extra crispy fries before you pulled up to the window. Now this is a common occurrence, thanks to restaurant loyalty programs and smart technology. In today's world, consumers expect this level of personalization – 90% find personalization appealing. However, there is a fine line.
With a culture of data sharing, and pressure to personalize to remain competitive, next year restaurants will make more of an intentional effort to not cross the creepy line. It will be critical to understand what consumers expect and the products they love, but also important to steer clear of any invasive practices.
For instance, data enables you to know a patron – let's call her Mary – regularly purchases a strawberry sundae with extra whipped cream and nuts. This data also gives the eatery the ability to greet her in the drive-thru with a "Great to see you again Mary. Would you like your regular sundae served up your way?" She'll appreciate the brand knows what she likes and will remember it. But what she won't appreciate is if you generate recommendations based on her personally identifiable information like address, neighborhood or personal life.
Roll with Changes of the Time
The past (almost) two years have shown the restaurant industry anything is possible and it's wise for you to prepare for and expect the unexpected. With changes in place, like better employee incentives and benefits – to offset ongoing labor woes – technology to help the restaurant run from soup to nuts, and personalization to help you create an enhanced customer experience, 2022 is likely to be a positive one for those willing to 86 what's not working and replace them with new, refreshing ideas and processes.
You don't just make and sell food. You provide the eating experience your patrons crave – whether that's in house, curbside pickup or delivery to their door. Next, year, we can expect more of the same and an added dash of the unknown.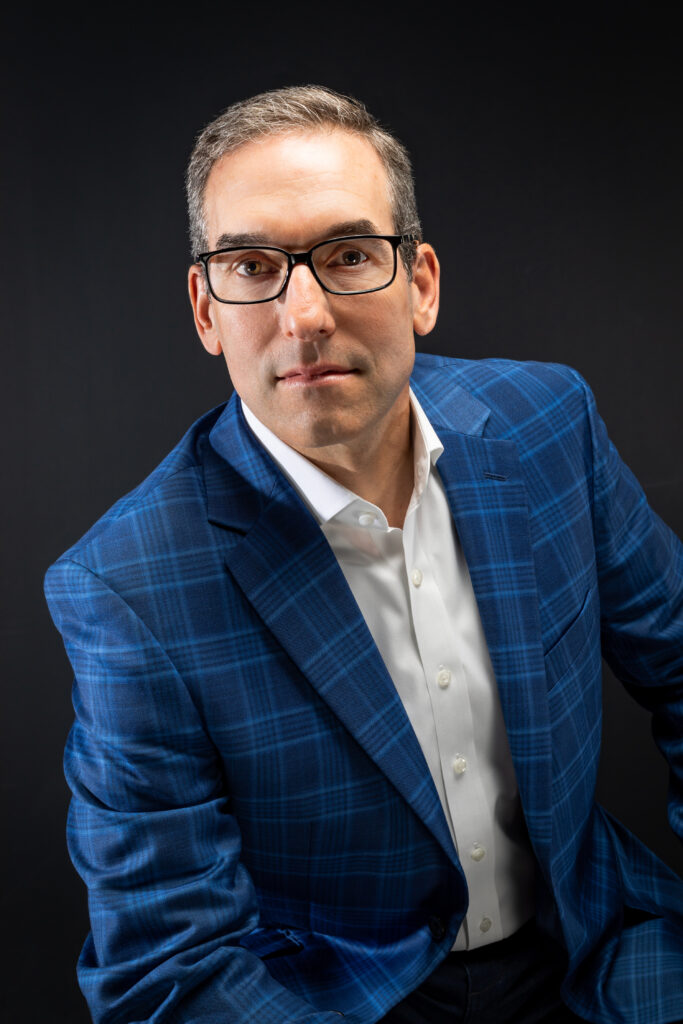 Dirk Izzo serves as president and GM of NCR Hospitality. He is a seasoned leader with experience in building and marketing innovative cloud-based solutions to help clients optimize their business performance. In his current role, Dirk is responsible for developing simple and innovative solutions that run the restaurant from end to end. NCR is the technology provider of choice for restaurants around the world. Prior to joining NCR, Dirk spent 19 years with Nielsen, which he joined as Senior Vice President of Product Management. He also lived in Singapore for three years where he was the Chief Operating Officer of Asia, Middle East and Africa. In his last role, he was the Senior Vice President and General Manager at Nielsen, responsible for its technology transformation.
Are you an industry thought leader with a point of view on restaurant technology that you would like to share with our readers? If so, we invite you to review our editorial guidelines and submit your article for publishing consideration.