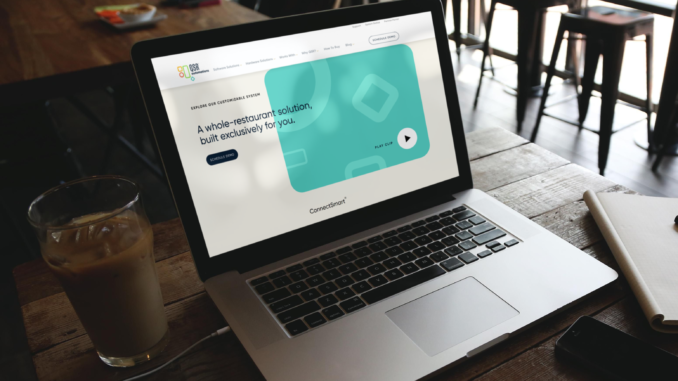 After nearly 30 years, QSR Automations, the industry leader in kitchen technology is stepping into a new era of growth and innovation. The business has unveiled a new website and logo—the culmination of a transformation that's been in the works for more than a year.
"We may be nearing our 30th anniversary, but we didn't want to look like it," said QSR Automations CEO Angela Leet. "We're still the same trusted business we've been since 1996, but our new look reflects the advancements we continue bringing to the table."
Created with Indianapolis-based marketing agency The Basement, the new logo and color scheme convey the seamless efficiencies and state-of-the-art technology behind QSR's ConnectSmart Platform. It is meant to evoke the movement and energy of a well-orchestrated restaurant. Additionally, the new website is streamlined and easier to navigate, allowing customers to quickly find the information they need.
This new change comes after a bittersweet year for the stalwart company, whose founder, Lee Leet, passed away in March 2021. His wife, Angela, took the helm, and deftly ushered the company through a time of significant growth and change. With decades of experience both as an engineer and in various leadership positions, plus a deep knowledge of the restaurant industry, Angela has not only provided clients with continuity of quality service but has also positioned the company to continue changing the landscape of the kitchen technology industry.
"I collaborated alongside Lee while he was developing QSR Automations' early technology, and during every moment while the company continued to grow," said Leet. "To honor his legacy, I'm committed to dreaming beyond his vision to enable QSR to innovate into the future. The opportunities are endless."
This legacy is not just surface changes: QSR Automations has continued to innovate, both for its customers and internally. In October 2021, QSR Automations opened its new global headquarters and tech campus in Louisville, KY. The $10 million investment added 50 jobs to the community and provided a creative hub for all departments to collaborate. The new headquarters even received the Top Commercial Real Estate Tech Project of the Year from Louisville Business First.
The company also created two new departments, plus a Board of Advisors. The new departments—Department of Product Strategy and Department of Product Innovation—will be responsible for product roadmaps, innovation, design, and ensuring that QSR remains at the forefront of technology. The Board of Advisors, comprised of approximately 20 client partners and key stakeholders, will provide QSR executives with insights and an increased understanding of the food service industry's current challenges and future opportunities. These insights will provide a fresh, informed perspective to help inspire new innovative technology, enabling its customers to provide a better experience for their guests and staff.
"We've worked hard to ensure that we grow our capabilities ahead of the evolving needs of our customers.  Our focus in the years ahead is innovation, driven by the ever-evolving landscape of the hospitality industry," said Leet. "When I think about how far we've come since 1996, I get more and more excited about where we'll be five, 10, 15 years from now. The best is yet to come."