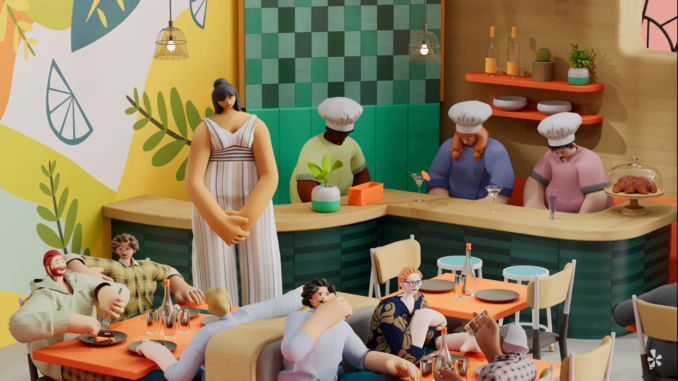 Yelp has revealed "Turn the Tables," a new campaign celebrating the innovation and creativity of the restaurant community and highlighting unique local restaurateur stories. From shifts in business models and unsteady supply chains, to worker shortages and heightened focus on fair wages, the restaurant industry has faced unprecedented changes.

The ad campaign, a first for Yelp since 2016, highlights the tenacity of three restaurant owners who successfully found new ways to turn industry struggles into game-changing shifts despite unpredictable waves of COVID-19.
In the first quarter of 2022, Yelp data revealed that business growth is rebounding, new business openings in the U.S. grew above pre-pandemic levels, and consumers are returning to the types of businesses hit hardest by the pandemic, including bars and restaurants. This growth signals we are all ready to take the challenges of the last two years, turn the tables and embrace the future.
Yelp has embraced the theme of its new campaign by launching dedicated teams and resources to build the next generation of restaurant technology.
Related: Restaurant Technology Overview: Yelp Guest Manager
Special limited-time offer in partnership with Restaurant Technology News: Demo Yelp Guest Manager and get a $100 Visa gift card (no purchase required) and 3 months free with an annual subscription. New customers only, table-service restaurants only, United States and Canada only.