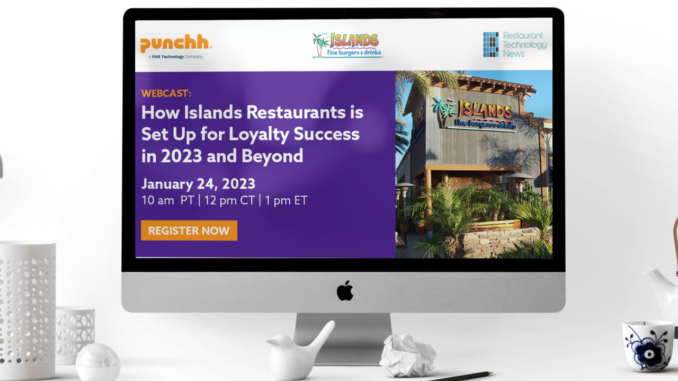 Loyalty strategy is evolving at a breakneck rate and your customers continue to have ever changing expectations. It's a new year and time to redesign your program to improve customer retention and profitability while also supporting your desired acquisition goals.
An upcoming webinar (register here to attend), which will take place on January 24, 2023  at 1:00 PM Eastern Time (US and Canada), will examine how the revolutionary full service brand Islands Restaurants optimized their loyalty program through an innovative strategy crafted from focus group feedback, while also garnering employee buy-in and implementing new acquisition tactics to grow their loyal following.
Plus, hear from the research director at Starfleet Research, who also serves as managing editor of Restaurant Technology News, as he shares their latest research on loyalty trends and what you need to do to prepare for success in 2023.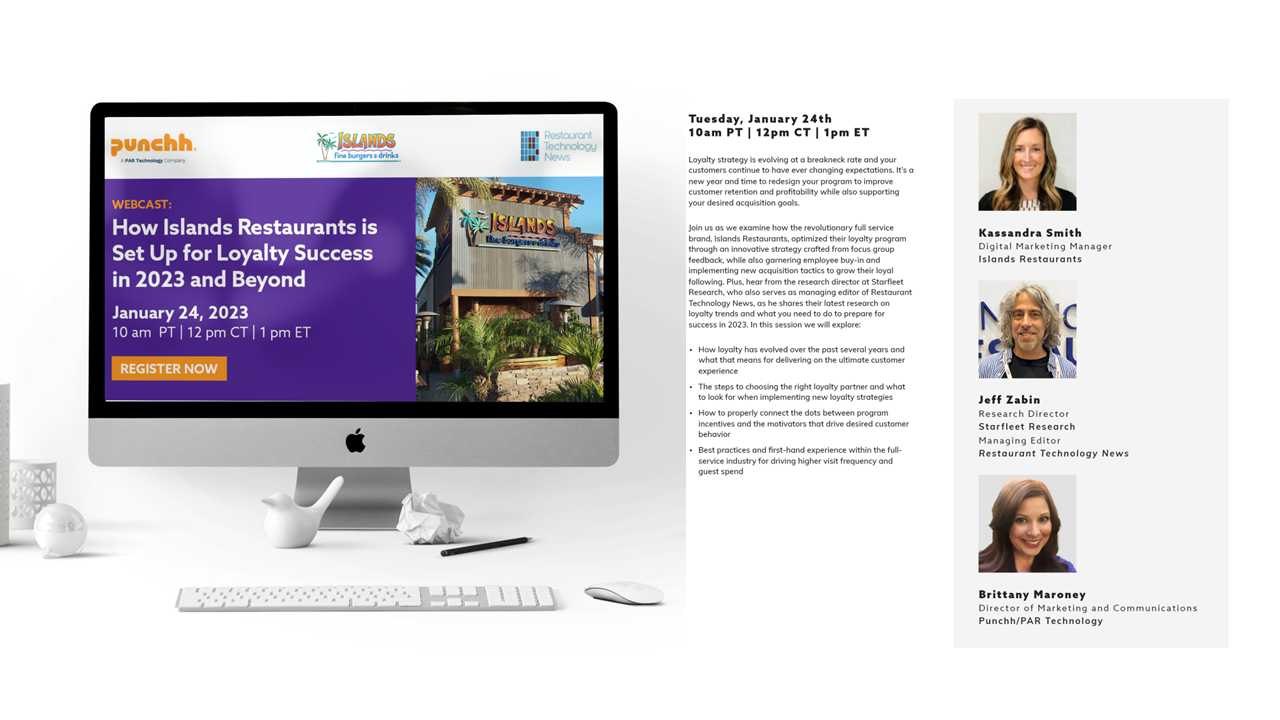 In this session (register
here
to attend), the speakers will explore:
How loyalty has evolved over the past several years and what that means for delivering on the ultimate customer experience
The steps to choosing the right loyalty partner and what to look for when implementing new loyalty strategies
How to properly connect the dots between program incentives and the motivators that drive desired customer behavior
Best practices and first-hand experience within the full-service industry for driving higher visit frequency and guest spend
Featured speakers:
Kassandra Smith
Digital Marketing Manager, Islands Restaurants
Jeff Zabin
Research Director, Starfleet Research and Managing Editor, Restaurant Technology News
Brittany Maroney
Director Marketing & Communications, Punchh / PAR Technology
Register here to attend.