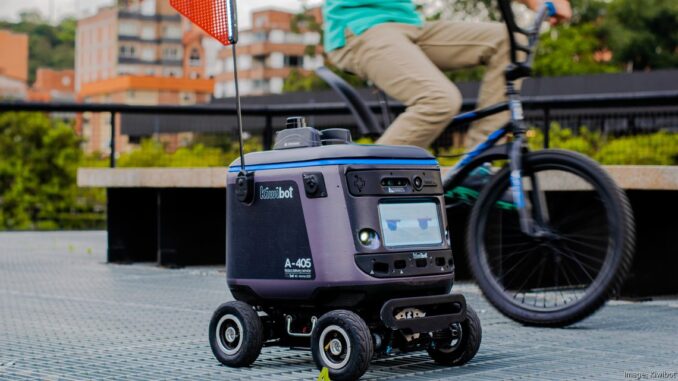 Robotic delivery services have been a growing trend in recent years. Kiwibot is one such company that has been making significant strides in the industry. Now Kiwibot has reportedly secured a $10 million financing partnership with asset financing group kineo finance. This brings the company's total funding amount to $24 million, according to Crunchbase, including the same amount raised one year earlier, in February 2022.
The goal of this latest financing agreement, as with the previous round, is to grow Kiwibot's robotic fleet and disrupt the delivery-as-a-service (DaaS) industry. The new funds will reportedly be used to help with the company's manufacturing and scaling needs.
The Colombian startup, with headquarters in Miami, was founded in 2017. The company launched its first pilot at the University of California-Berkeley campus. Today, with a presence at 27 US college campuses and 41 cities worldwide, it aims to revolutionize food delivery with high-driving autonomous robots.
Kiwibot's on-demand delivery service is already available via apps like Grubhub and Sodexo's Everyday. These robots are equipped with GPS technology, advanced camera sensors, and artificial intelligence (AI) to generate optimal routes, avoid obstacles, and provide cost-effective service. Kiwibot's delivery service reduces food delivery costs by up to 65%.
Kineo finance is known for providing smart asset financing for startups while limiting dilution. This financing group aims to build lasting mutually beneficial alliances with the companies they support and partner with them in the long run. This partnership marks Kineo's first involvement in the DaaS industry and presents a significant opportunity for startups to consider alternatives to venture lending and venture capital funding.
Kiwibot's growth in the DaaS sector has made it an attractive option for kineo finance, which is committed to encouraging automation and digitalization initiatives in various industries to drive the adoption of high-tech companies' equipment.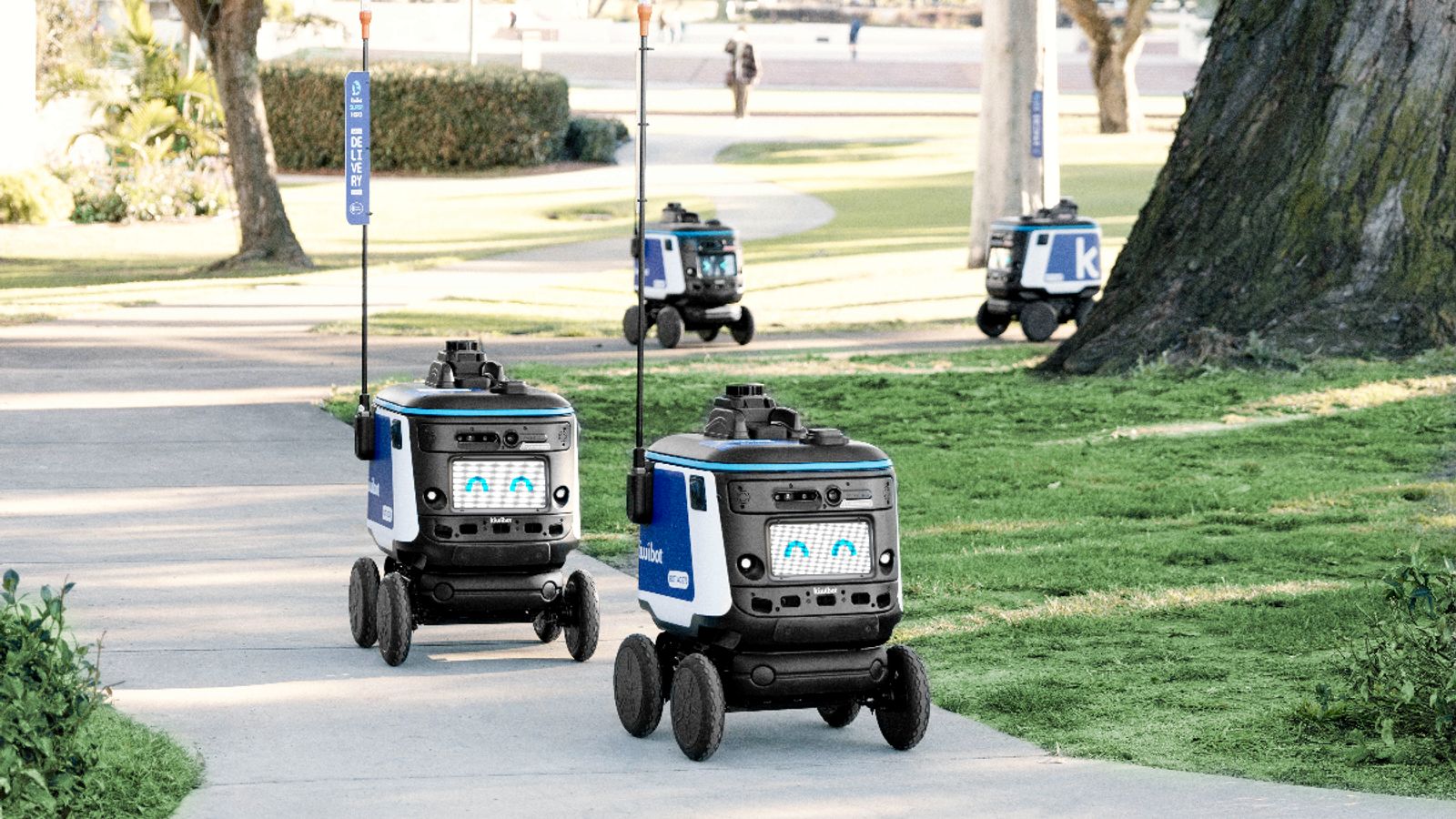 With a presence at 27 US college campuses and 41 cities worldwide, the company aims to revolutionize food delivery with high-driving autonomous robots. Kiwibot has delivered food for restaurants like Dunkin Donuts, Subway, Pizza Hut, and Mr. Beast Burgers, and the service lets customers launch last-mile deliveries at a fraction of the time and cost without the hassle of hiring a courier. Having served 6,942 students and connected 133 restaurants with customers in 2022, Kiwibot states that it is committed to a zero-carbon future eliminating the gas emissions of common delivery vehicles.
The trend of restaurant delivery robots has been growing in recent years. Other companies in this space include Starship Technologies and Postmates. In 2021, Postmates launched its autonomous delivery robot, Serve, which is designed to deliver food, groceries, and other small items to customers. Starship Technologies has been testing its delivery robots in various cities across the United States and the United Kingdom. Nuro is another notable player in this space, with its autonomous delivery vehicles that have been used to also deliver groceries and other goods in select markets.
In related news, Flytrex, a drone delivery service provider, earlier this month received the Standard Part 135 Air Carrier Certification from the Federal Aviation Administration (FAA), granting Causey Aviation Unmanned (CAU), its partner, the certification to provide drone delivery services beyond the line of sight. The certification allows Flytrex and CAU to deliver goods to more than 82 million properties across the United States. Its restaurant partnerships include Charleys Philly Steaks, Brinker International, Jersey Mike's, Taco Bell, Starbucks, Papa Johns, and Wendy's.
Flytrex has been gradually expanding its service across North Carolina and Texas as it receives FAA approvals. In July, the FAA gave Flytrex permission to expand its service to 100,000 customers by increasing its delivery radius from one to two nautical miles around its drone delivery stations in the two states. In September, Flytrex opened its fifth US drone delivery station in Durham, North Carolina. It currently operates three other stations in North Carolina at Fayetteville, Raeford, and Holly Springs, and one in Granbury, Texas, which is just outside of Dallas-Fort Worth.
According to a recent report by MarketsandMarkets, the global autonomous last-mile delivery market is expected to grow from $11.9 billion in 2021 to $75.7 billion by 2030, at a CAGR of 22.7% during the forecast period. The report notes that the increasing demand for faster delivery and the need to reduce delivery costs are driving the growth of this market. As consumers increasingly opt for online food delivery, the demand for restaurant food robotic delivery services is expected to rise, which bodes well for companies like Kiwibot.