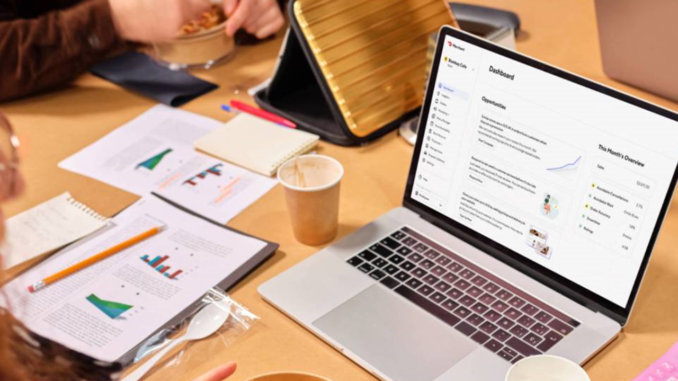 DoorDash has launched a new Reporting API to allow DoorDash merchants to safely and securely access data about their sales, operations, and finances directly or through select partners ItsaCheckmate and Nextbite. The Reporting API allows for easy access to data in a reliable and scalable manner. With this data, restaurants can create custom analyses and pull valuable insights to better manage and grow their business.
DoorDash's Reporting API allows a merchant developer or preferred partner to request and access a standard set of reports about their sales on the DoorDash Marketplace. With this addition, a DoorDash merchant can now access data about their DoorDash sales in multiple ways, including:
Business Manager App: Merchants can keep track of their business performance directly on a Merchant Mobile App.
Report Builder: Merchants can create custom reports that are generated in a downloadable .csv format.
Portal Dashboards: DoorDash merchants can view charts and detailed tables in the DoorDash Merchant Portal.
Reporting API: Merchants and select partners can request and access DoorDash reports directly.
"DoorDash's mission is to grow and empower local economies. In addition to helping merchants grow through our best-in-class logistics platform, DoorDash continues to develop tools that provide unique insights for its merchants partners," said Tom Pickett, Chief Revenue Officer at DoorDash. "The new Reporting API, along with the many other tools already available to our partners, allows a merchant's own data warehouse to seamlessly access sales, operations or finance data and run custom analyses to best manage and grow their business."
DoorDash's Merchant Reporting API is a programmatic interface to access data from the DoorDash platform. The API enables merchants to request and access standardized reporting to be consumed by their own data warehouse and/or platform. This is an alternative to navigating through the DoorDash Merchant Portal to access data. With the Reporting API integration, Merchants in the U.S. can now request a report directly and then follow instructions in the API system to download their report.
"We were happy to partner with DoorDash on the early roll-out of the Reporting API. Previously, this was a painful manual download process for us," said Greg Williams, Chief Financial Officer at Pressed. "The direct data feed that the Reporting API provides will allow us to have a better view of our business performance holistically, across all channels."
As part of the development and launch of the Reporting API, DoorDash has integrated with third-party platforms for data aggregation Itsacheckmate and Nextbite, with plans to explore  additional partner integrations in the future. Partners must meet specific data privacy and security standards, be integration-ready and have a proven track record of securely building solutions that provide business insights and accounting reconciliation for merchants. Merchants who use these platforms can access a holistic reporting view of sales, operations, and finances across multiple local commerce platforms. Merchants also have the option to download the data they want from the portal and share it with additional third parties as they see fit.
"We are very excited to partner with DoorDash for the launch of their Reporting API. With this API, we are launching a Dashboard that allows the restaurant operators to efficiently manage their quickly growing online sales," said Vishal Agarwal, Founder and CEO, ItsaCheckmate.
"Nextbite's TrueRevenue provides restaurants with a valuable suite of reporting and financial reconciliation tools that streamline accounting across multiple delivery platforms," said Paul Allen, co-president of Nextbite. "We are happy to be a part of DoorDash's Reporting API launch and provide restaurants with powerful reporting and in-depth analytics to optimize their menu and grow their business."