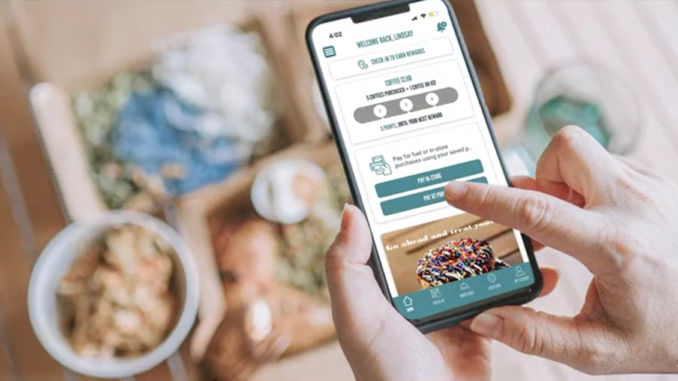 Technology solution provider Paytronix is set to transform the management of mobile apps for restaurants with the launch of Paytronix Mobile Experience Builder. This new self-service tool enables brands of all sizes to publish content in real time to their mobile apps, something that had only been available to those that could invest heavily in custom mobile app development.
"Restaurants and convenience stores must meet guests where they are, and more than ever they are on their mobile devices," said Paytronix CEO Andrew Robbins. "Many of our clients need to communicate in real time with personalized information, but simply don't have the budget or need to build a custom app."
Today, more restaurant orders come in digitally than through any other channel, and the primary digital tool for many is now the mobile device. This means that every restaurant and convenience store, no matter the size, must have a mobile strategy that includes real-time messaging and functionality for a truly engaging experience. The new dynamic designer puts marketers in control of branding and the guest experience with the ability to publish real-time updates and limited-time offers (LTOs), without the need for a fully custom build.
"This is the tool we never knew we needed until we had it. It's made it faster and easier to update messages, images, and offerings in real time," said Reed Daniels of Red's Savoy Pizza. "We want to lead in technology. Getting a fully functioning app with online ordering, gift cards, and loyalty, all integrated, is well beyond the budget for a brand of our size. The only way we can do that is with a partner such as Paytronix."
Making App Personalization Faster, Easier, and Cheaper
Paytronix Mobile Experience Builder enables marketers to create hyper-personalized messages and promotions by using advanced segmentation. It also provides access to geofencing tools, enabling the delivery of store-specific promotions and messages.
In short, it eliminates the need for costly third-party designers and developers and modernizes the management of branded mobile apps with real-time updates that save time, money, and energy on app maintenance. It also ensures that guests have access to up-to-date information, including announcements and LTOs.
Library of Design Components
Mobile Experience Builder changes how brands design, build, and deploy content on their mobile apps. It includes the following design components:
Personalized welcome message.
Image carousel designed to promote deals, rewards, and any other marketing messages that can be targeted based on guest segments and individual past actions.
Messaging center that enables the brand to have 1:1 communications with guests.
Point tracker bar showing individualized progress toward the next reward.
Order-again button that showcases the last items ordered by the individual user.
Check-in button with prompt for check-in code.
Scannable loyalty card with barcode or QR code that can be used to identify the guest at the store.