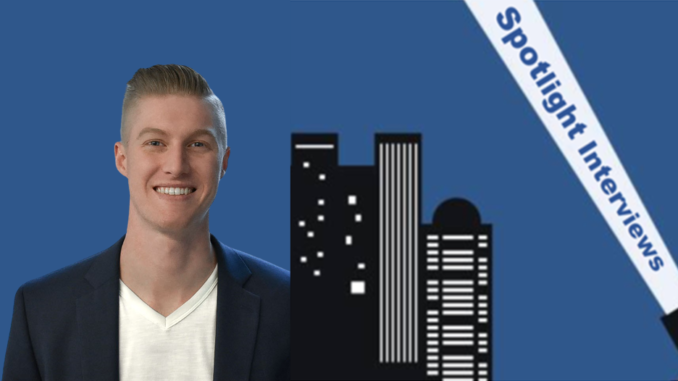 Chowly, a solution provider that enables restaurants to seamlessly integrate delivery orders and manage all third-party menus directly through their POS systems, has a strong track record of product innovation. Last month, for example, Chowly launched its Restaurant Control Center, which serves as a centralized hub for integrations and empowers restaurants with consolidated data and business insights. The recent acquisition of Koala, with its product-leading features such as top-tier conversion rates, enterprise-grade stability, a highly-customizable user experience, and machine learning engine for recommendations, positions the combined company for significant growth as a market leader.
In this interview, Sterling Douglass, Chowly's cofounder and CEO, explains the benefits of integrating orders from delivery platforms and how restaurants can boost revenue by adding third-party ordering platforms and efficiently managing their menu. He also discusses the benefits of other next-generation restaurant technology capabilities, such as dynamic pricing and advanced data analytics tools, and why restaurant operators would be well-advised to embrace these capabilities to help grow their businesses. "Restaurants are analyzing data from hundreds of different data sources," he says. "This shift will help restaurants adopt new technology in the future and arm them with actionable use cases."

Chowly is billed as a leading POS integration company that enables restaurants to expand and maintain their off-premise capabilities." What does that mean, exactly?
Chowly's mission is to simplify technology for restaurants, helping them evolve by providing easy access to the latest technologies. With the restaurant industry constantly changing, having up-to-date technology is crucial for success, as consumers increasingly expect digital interactions with their favorite merchants. While large chain restaurants often have IT teams to support them, small restaurants often struggle to keep up. Chowly bridges this gap by integrating orders from the industry's largest platforms, such as Grubhub, DoorDash, Ubereats, Google and hundreds more, directly into a restaurant's point-of-sale system. This streamlines the process and saves time, making it easier for restaurants of all sizes to keep up with industry advancements.
What are the benefits of integrating orders from delivery platforms such as GrubHub, Ubereats, and Doordash directly into a restaurant's POS system?
By integrating third-party delivery orders directly into a restaurant's POS system, Chowly eliminates the need for manual order entry and reduces operational complexity. Restaurants no longer have to manage multiple tablets and can reassign staff to other tasks or save on labor costs. The automatic transmission of orders ensures all deliveries are received and sent to the kitchen in real time, eliminates missed orders, and improves order accuracy. The process also reduces labor requirements and increases operational efficiencies, allowing restaurants to expand their reach across multiple delivery platforms.

What's unique or special about Chowly's platform capabilities? In addition to POS integration, it appears that Chowly offers several other solutions, including menu management and the "restaurant control center." Can you talk a bit about these other solutions?
We're very excited about the launch of the Restaurant Control Center. It serves as a centralized hub for integrations, empowering restaurants with consolidated data, business insights, and greater control to boost revenue and long-term growth. With the Restaurant Control Center, restaurants can make informed decisions by pausing and unpausing delivery platforms, setting up-charge percentages and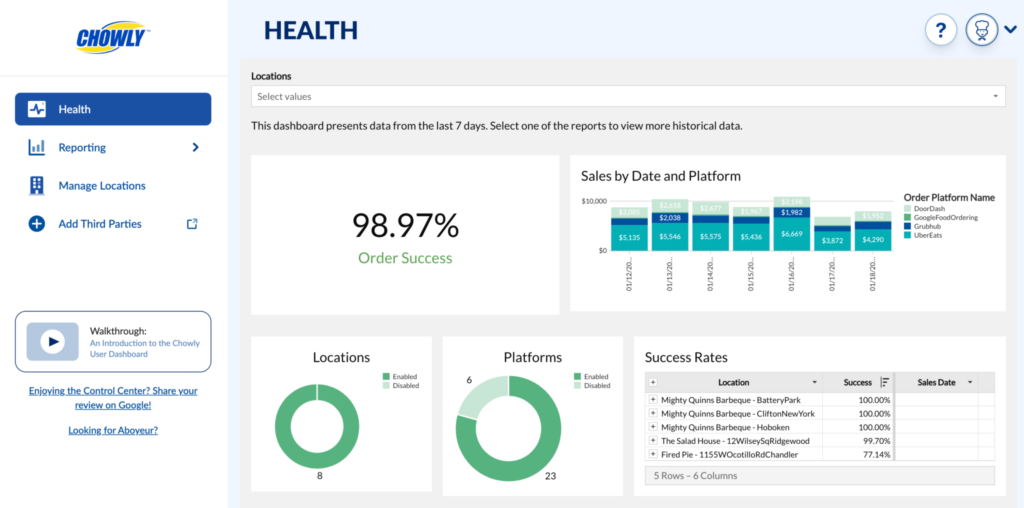 tracking sales trends and customer preferences across locations and delivery platforms. Additionally, it allows restaurants to resync their POS menu, which ingests a restaurant's menu directly from its POS system and instantly posts it to all enrolled delivery platforms, eliminating the need to manage multiple menus.
We're also working on future solutions following our recent acquisition of the digital platform Koala. In the coming months, we will release a product combination the restaurant space has yet to see for SMB brands and independent operators.
Can you provide some examples of how restaurants are utilizing Chowly's solutions to reduce operating costs and/or increase revenues and profitability and/or improve the guest experience?
With Chowly making POS integration easy, restaurants can boost revenue by easily adding third-party ordering platforms and efficiently managing their menu, leading to increased sales and higher average tickets. They can also reduce labor costs as busy restaurants often have an employee dedicated to transferring online orders into the POS system. Additionally, restaurants can minimize human error by removing manual order entries leading to improved order accuracy and a better customer experience. Overall, with Chowly, restaurants can focus on what matters the most – providing exceptional service to their guests.
To what extent, if any, can Chowly help restaurant owners and operators address the current labor shortage issues that so many of them are facing today?
We can help restaurant owners by freeing up staff time and increasing efficiency in the kitchen. Chowly's solution allows for automated order processing, which reduces the manual labor needed for order taking. Instead, the staff can focus on preparing food and customer service, potentially easing the workload for each staff member and alleviating labor shortage issues.
Who are some of your restaurant customers? Any success stories you can share?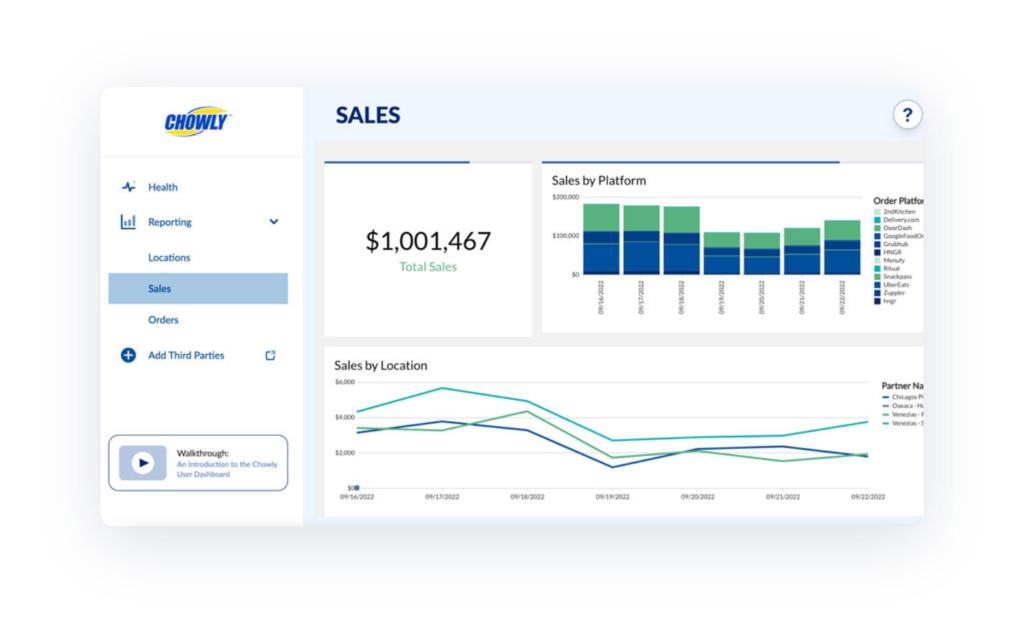 Chowly is trusted by restaurants of all sizes, and with the acquisition of Koala, we represent over 3,000 restaurant brands and 16,000 locations, integrating over 350,000 orders per day across the US. We represent Dickey's Barbeque, Pizza Ranch, MOD Pizza, Dave's Hot Chicken, Pei Wei and more.  
Playa Bowls, serving healthy exotic recipes with sustainability and community in mind, expanded quickly nationwide. As stores leveraged third-party marketplaces such as DoorDash and Uber Eats, they experienced the challenges of manually managing online orders with tablets. Chowly helped Playa Bowls to gain control of its off-premise operations and expand its digital presence. Using Chowly, Playa Bowls rolled out numerous online ordering solutions efficiently and cost-effectively. The brand saw a 392% increase in sales and the average daily order totals jumped 370%.
What categories or types of restaurants are likely to benefit most from Chowly's platform capabilities?
Any restaurant, no matter the size, that offers takeout and delivery services and wants to increase efficiency and streamline operations can benefit from Chowly.
What is the pricing model for Chowly? Is it a subscription service? What's involved in deploying the solution and getting restaurant staff up to speed in using it?
Yes, Chowly operates on a subscription-based pricing model with month-to-month contracts and a 30-day risk-free trial. The solution is easy to implement and designed to be straightforward with fast integrations. We can launch a specialized platform in as little as seven business days. In the case of Google Direct Order, we can be live and operational as quickly as the same day.
Overall, the platform is user-friendly and intuitive, making it easy for restaurants to get up to speed and start using it effectively. The support team is also available 24/7 with personalized attention from consultation to maintenance.
You began your career in data analytics as an actuary. How did you end up in the restaurant technology space and what led you to eventually co-launch Chowly?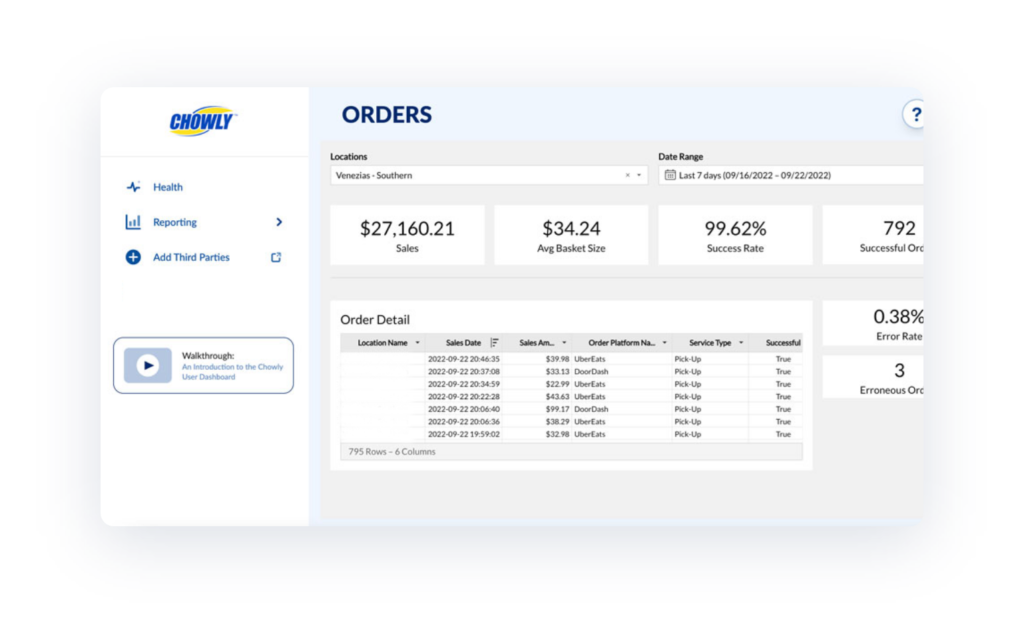 My first job out of college was a great gig. I had interesting work, great clients, amazing managers and mentors and generous compensation and benefits. However, I was missing one thing. Every project I worked on kicked off with the same question: "What did we do last time?" and then we would iterate on it. I was able to work on two projects that had never been done before and working on them gave me more energy than any other work. This led me to start my entrepreneurial journey so I could build and work on things that had not been done before.
My first company was a mobile ordering app for bars where customers could order and pay for drinks on their phones and have them brought to their tables. It was a great experience, but I made every first-time founder mistake in the book. One of the problems we ran into was connecting to the POS at the bars (we put an iPad behind the bar). This led me to discover the foundational issue in the hospitality space: the ability to move data between systems was holding back innovation. So with my data experience, I could learn from my mistakes, team up with a technical co-founder, Justin, and start fresh working on Chowly.
What new technology capabilities are you most excited about — and should restaurant owners and operators be most excited about — now that the industry has largely returned to normalcy?
I'm not sure an operator will ever call the current market conditions "normal", but they certainly feel more stable than during pandemic times. Given the big cost pressures on food costs and labor costs, there are two pieces of technology that are making real progress today and can help.
We expect restaurants to adopt dynamic pricing, and operators should be excited about it. Over 40% of Chowly's restaurants have differently priced menus on third-party platforms vs in-store or first-party ordering. This shows that both operators and consumers are comfortable with different pricing.
Secondly, data analytics is becoming a top priority for CIOs at the biggest restaurants. It's more than just the POS, and restaurants are analyzing data from hundreds of different data sources. This shift will help restaurants adopt new technology in the future and arm them with actionable use cases to grow their business and make it more efficient.
What, in your view, are the biggest obstacles restaurant operators are likely to face over the next few years? How can technology innovation help address those challenges?
Restaurants have seen a lot of change since the pandemic and continue to be under a lot of pressure. Especially with inflation leaving its mark with rising food costs, rent and employee wages. Chowly can alleviate pain points as it solves a set of problems that many restaurants in the industry face today. It's an essential tool for any restaurant looking to grow its off-premise sale and drive its digital business forward by decreasing labor costs, increasing order volume and ultimately boosting revenue and growth.
Chowly works persistently to make this tech available for restaurants of all sizes. This is also a significant reason why we decided to acquire Koala, to bring the best enterprise-grade tools to the SMB space.
What does Chowly's acquisition of Koala mean for the restaurant industry?
The restaurant industry has seen enormous strides in the realm of technological integration. However, the benefits of technological innovation are tempered by serious downsides for small to midsize businesses within the space that can't easily afford the costs associated with these tools. Chowly was founded on the core belief that best-in-class technology should be accessible to everyone within the restaurant space. By bringing Koala's enterprise-grade ordering, the SMB restaurant space will gain access to a holistic solution with capabilities that have long been relegated to the largest enterprises while continuing to support its success in the enterprise restaurant space.