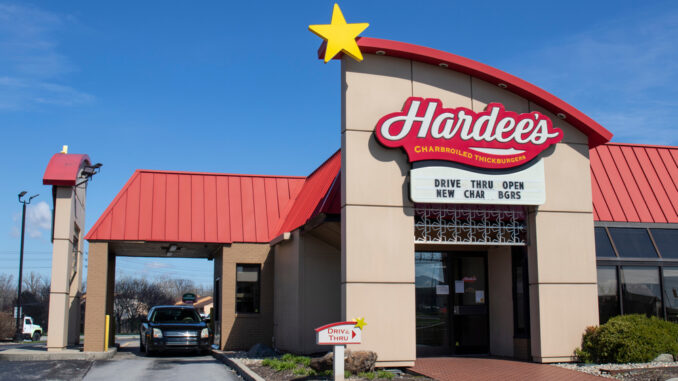 CKE Restaurants, the operator of iconic drive-thru restaurants, Hardee's and Carl's Jr., will offer a conversational AI platform from Valyant AI, a leading artificial intelligence (AI) company focused on customer service in the restaurant industry, within drive-thrus at participating corporate and franchisee locations nationwide.
"As a company, we're always looking for ways to deliver a better guest experience through the introduction of new, emerging technologies," said Phil Crawford, Chief Technology Officer at CKE. "The AI technology not only delivers on that vision but also enables our franchisees to adopt these new technologies into their tech ecosystem(s) in a streamlined and efficient manner. Additionally, franchisees can leverage the AI technology to cater to the specific needs of their local markets, boosting their competitiveness and profitability."
Currently implemented at select CKE restaurants, Valyant's conversational AI platform, "Holly," streamlines the customer service experience, improves employee efficiency by helping reduce customer wait times, and increases upsell opportunities at the tested restaurant locations.
"As restaurant owners and franchisees continue to struggle with issues caused by the labor shortage, technological solutions like ours are critical to supporting existing staff and ensuring customer service remains a top priority," said Rob Carpenter, CEO and founder of Valyant AI. "We're honored that Hardee's and Carl's Jr. recognize the value our technology provides and have embraced our innovative solution to unlock operational efficiencies and benefits. We believe this agreement cements Valyant AI as the leader in the field of drive-thru AI."
One of the first drive-thru AI products deployed in the restaurant industry, Holly integrates into existing drive-thru ordering platforms and popular point-of-sales systems like Brink and Xenial. The Valyant AI platform is also compatible with standard headset systems such as Par Technology and HME. The unique platform's ease of integration allows franchisees to transform the customer experience in physical locations and simultaneously increase average ticket sizes.
"Not having to worry about how my guests are treated is nice," said Vicky Harrison, general manager at Hardee's in Russellville, Arkansas, where Holly has been deployed for the last month. "She's always nice to customers and accommodating. My employees don't have to worry about answering the headset and, instead, can focus on other tasks like completing orders accurately. I'm happy to have Holly in my store. It's been a great experience."
Does your company have news it would like to share with our readers? If so, we invite you to review our editorial guidelines and submit your press release for publishing consideration.