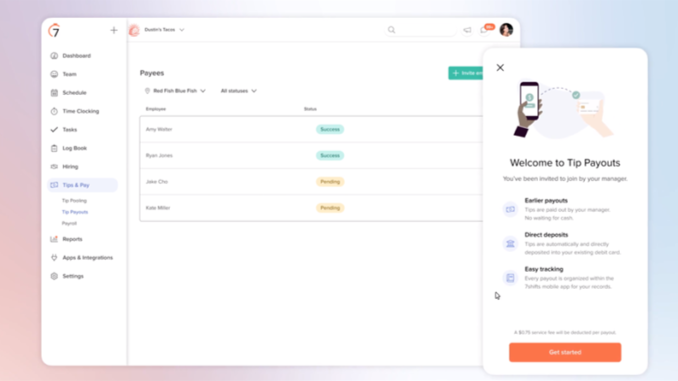 As hiring makes a rebound in the restaurant industry, operators have to shift focus to retaining their staff members. 7shifts data showed an average employee tenure of 110 days, with wages being the biggest pain point, calling out 73% of employees surveyed still receiving tips. With tips at both full-service and quick-service restaurants growing by 25% and 17% respectively in the last quarter of 20221, instant access to those tips can play a critical role in retention.
With restaurants looking to save on costs and add efficiency through consolidating technology, restaurant scheduling software provider 7shifts continues to evolve its platform to help restaurants manage all aspects of their teams. Since the beginning of this year, the company has introduced onboarding, performance management, and tip pooling, along with tip payouts, and payroll.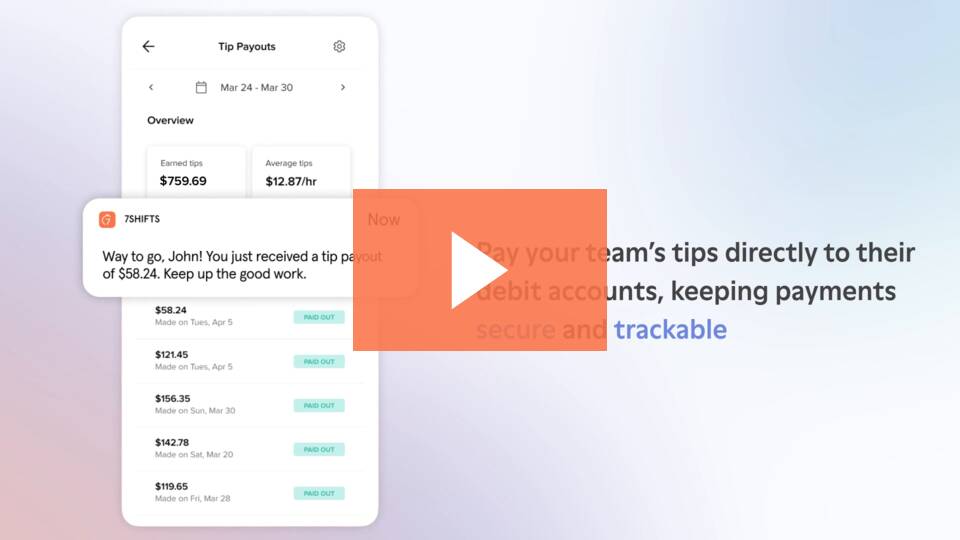 "Boosting employee retention is as much about the culture of the restaurant as it is about how workers are compensated. Estimating that US restaurant workers make over 70% of their wages in tips, getting employees paid instantly and to their own bank account has shown to have a consistently positive impact on reducing turnover," said Jordan Boesch, CEO of 7shifts. "With our digital Tip Payout solution, employers can pay their workers instantly- eliminating the need for last-minute bank runs or having to track and count cash, while reducing the risks of sending employees home late at night with large amounts of cash."
Does your company have news it would like to share with our readers? If so, we invite you to review our editorial guidelines and submit your press release for publishing consideration.