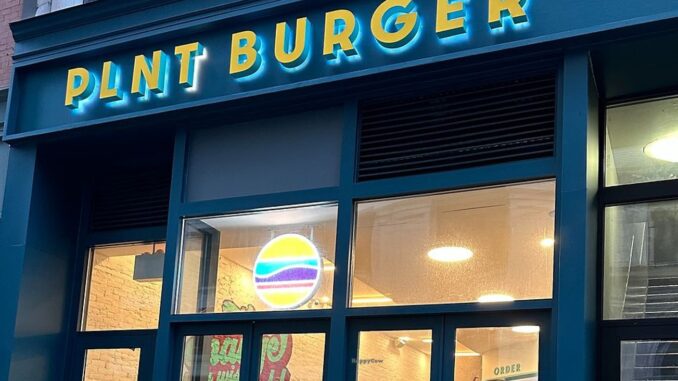 Voosh.ai, a data-driven restaurant analytics platform that reduces order issues, increases sales and boosts delivery margins, has welcomed PLNT Burger to its expanding clientele, marking a significant milestone in its journey of transforming the restaurant industry. Since onboarding, the restaurant has achieved remarkable improvements in its dispute resolutions.
In an era where technology is reshaping the landscape of the U.S. restaurant industry, Voosh is leading the way by addressing the exponential growth of disputes as more customers embrace online food ordering. On average, 5 percent of all online orders result in disputes, translating to substantial revenue losses, directly impacting profitability and increasing customer churn. Voosh's unique platform harnesses the power of technology and data science to simplify and enhance restaurant operations, offering a strategic solution to this industry-wide issue.
PLNT Burger reported impressive results and a significant boost in their daily earnings, with a total of $480 (average per day of $69), with $370 still pending. Their win rate percentages for the weeks ending July 31 and August 7 stood at 17.5% and 61.29%, respectively.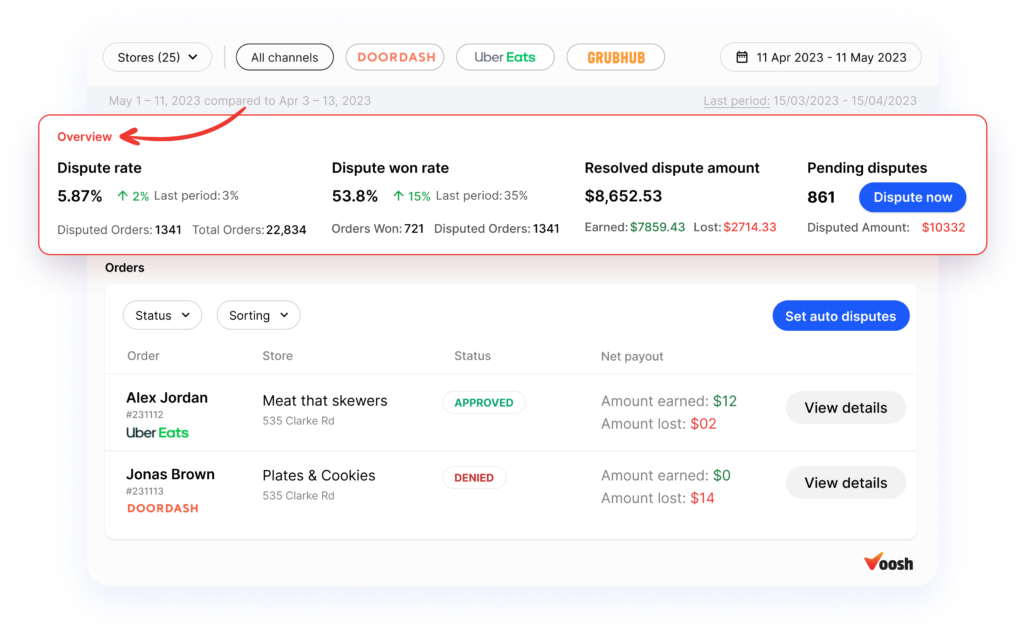 "Voosh's Dispute Manager is a pivotal innovation for the restaurant industry, and we're thrilled to welcome PLNT Burger to our growing family of satisfied customers," said Priyam Saraswat, CEO and Co-founder of Voosh. "The improvements in dispute resolution for PLNT Burger underscore the need for a standardized dispute process with third-party services like DoorDash, UberEats, Grubhub."
Born from a need for a unified data platform, Voosh's Restaurant Marketplace Intelligence Platform enhances operational efficiency, customer experience, and profitability. Backed by reputable venture capital funds, including Y Combinator, Voosh has helped over 200 restaurant locations grow their third-party sales by 20%. With a mission to provide clear, actionable insights for data-driven decisions, Voosh is committed to revolutionizing restaurant technology and shaping the future of the industry.
"We've gotten a lot of value out of the Voosh Dispute Management module already, and our resolution rate keeps going up without having to manually intervene in the dispute process," said Ben Kaplan, Co-Founder and CEO of PLNT Burger. "We're also enjoying Voosh's one-stop shop for our third-party marketplace data, and being able to segment and slice up that data within the platform, which has allowed us to make quick, highly informed decisions in optimizing these sales channels."
Does your company have news it would like to share with our readers? If so, we invite you to review our editorial guidelines and submit your press release for publishing consideration.