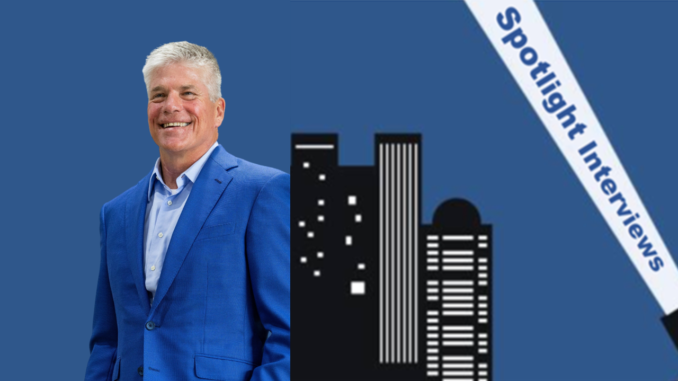 In this interview, we sit down with Jeffrey Kiesel, CEO at Restaurant Technologies, to discuss the challenges of filtering and changing oil in a busy kitchen and how Restaurant Technologies addresses these issues. Managing cooking oil is a crucial yet challenging task in the foodservice industry, and Restaurant Technologies' Total Oil Management solution with remote monitoring aims to maximize the life of oil while maintaining high-quality consistency. Kiesel shares insights into how the system works, its benefits for restaurants, and how it improves efficiency in fast-paced kitchen environments.
We also delve into the importance of oil management in maintaining profit margins, particularly in the fast food and quick-service restaurant business. Kiesel highlights how Restaurant Technologies helps restaurants control the difficult expense of oil management through automation, reducing waste, and saving labor. Additionally, he discusses the role of technology in the restaurant industry, including the evolution of oil management processes and the potential for smart fryers and IoT integration.
Kiesel shares his journey to becoming CEO at Restaurant Technologies, reflecting on the challenges faced and the expansion of the company into a national service provider. He also shares his vision for the future of Restaurant Technologies, aiming to become the industry standard for automated solutions in the back-of-the-house.
What are the challenges of filtering and changing oil in a busy kitchen and how does Restaurant
Technologies address these issues?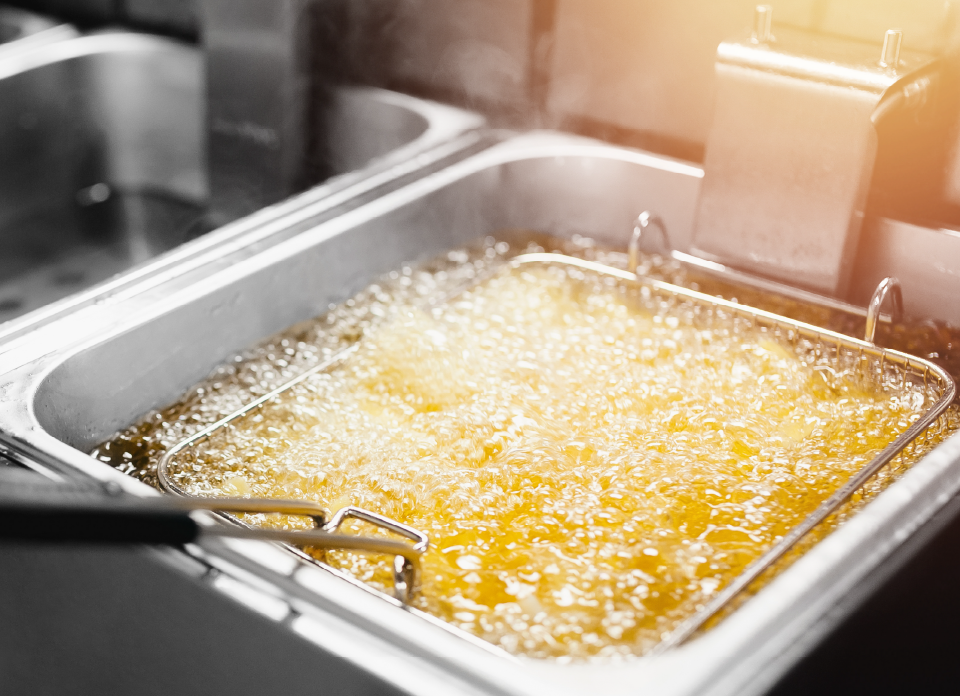 One of the most challenging jobs in foodservice is managing cooking oil. Maintaining high oil quality to ensure consistent food taste is a science. This means filtering at the right times to make sure you're using fresh oil, but also making sure that you're not wasting fresh oil by filtering too often. Restaurant Technologies' Total Oil Management solution with remote monitoring ensures that foodservice operators are maximizing the life of their oil while maintaining high quality consistency. In the foodservice industry, every dollar matters, and cooking oil management can certainly impact the bottom line.
Then there's the disposal. One of the most serious (and common) injuries for kitchen staff is oil burns. Injuries also occur from slips and falls due to oil spills from employees disposing of oil. Imagine being in the middle of a lunch or dinner rush and the oil needs to be filtered and changed then, in the course of being in a rush, an employee burns him/herself or spill oil on the kitchen floor. Both issues need to be resolved immediately which means operations are put on hold until working conditions are safe again.
Can you explain how the Total Oil Management system works and the benefits it offers to
restaurants? How does the system improve the efficiency of oil management tasks in a fast paced kitchen environment?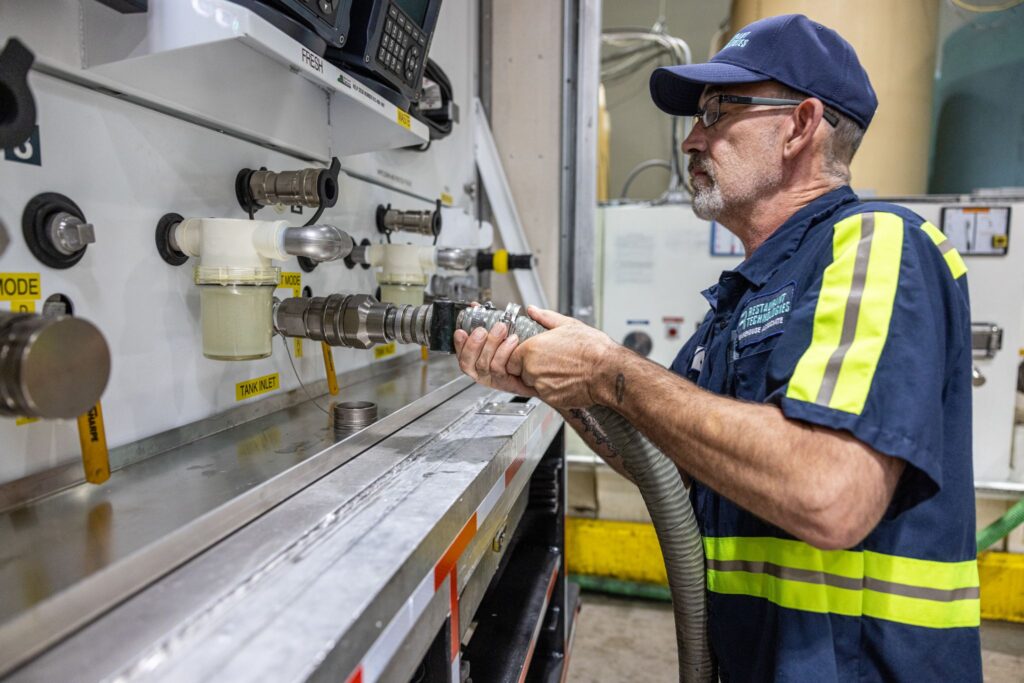 The Total Oil Management solution is Restaurant Technologies' end-to-end cooking solution that eliminates one of the dirtiest jobs in the kitchen. We deliver oil in bulk (no more plastic jibs), filters, monitors, and collect oil for recycling and conversion into renewable diesel or biodiesel that builds a more sustainable business.During rushes, staff can filter oil at the touch of a button to ensure high quality oil and food quality. When oil runs low, the remote monitoring system automatically sends a message to the local depot and the business is added to our drivers' route to make sure foodservice operators always have fresh oil. This saves time for the staff and allows them to focus on revenue-focused priorities, keeps them safe from the hazards of managing cooking oil, and creates a more efficient food service operation.
What categories or types of restaurants are likely to benefit most from Restaurant Technologies? Can you elaborate on the importance of creating simple processes in an industry known for high turnover, like fast food and QSR?
We currently have over 37,000 customers nationwide with many outside of the QSR and FSR spaces. Almost any commercial kitchen with a fryer can benefit from Total Oil Management. We are trusted by some of the nation's most recognizable brands in hotels/resorts, grocery stores, convenience stores, casinos, hospitals, universities, golf clubs, and other foodservice operations.
Since the start of the global pandemic, food service operators have faced a tremendous challenge on the labor front. Automated cooking oil management takes one of the dirtiest jobs out of the kitchen and allows employees to focus on service oriented and customer focused tasks. It also creates a safer and cleaner workplace. This means employees can continue to work and have an increase in job satisfaction. Simply put, Total Oil Management helps create a more labor efficient business.
Can you discuss some of the partnerships Restaurant Technologies has formed with industry giants like McDonald's, KFC, and Burger King? Any specific success stories you can share?
We are proud and grateful for the relationships we have built with all our customers. There are a number of customer success stories I could share but Restaurant Technology News recently published one from a Jack in the Box franchisee that speaks for itself. We have also seen too many of our customers implement our solutions reactively, meaning that they decide to implement Total Oil Management or AutoMist after a costly incident – whether it's a bad oil burn that forces the loss of a great employee, which often includes a large workers compensation claim, or even a kitchen fire which puts the entire business at risk. In business, it's almost always better and more cost efficient to be proactive rather than
reactive.
Can you elaborate on the importance of oil management in maintaining profit margins in the fast food and QSR business? How does Restaurant Technologies help restaurants control the difficult expense of oil management?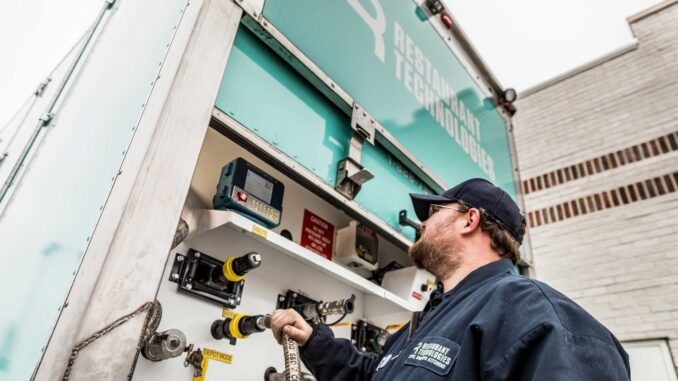 Like any commodity, cooking oil cost is not something that can be controlled. How a foodservice operator handles their cooking oil will determine their cost. Automated and efficient cooking oil management, that is bought at current market prices, will always prove to reduce costs in the long run. Automation helps ensure the oil is used to the full extent of its ability, without sacrificing food quality, while reducing waste and saving labor.
Operators also have other costs associated with traditional oil management such as paying for the packing of plastic JIBs, expenses from waste management to remove the JIBs that take up dumpster space, jetting kitchen lines from residual grease that finds its way into drains, professional cleaning of the used cooking oil receptacle area, and more.
Through the power of automation and technology, operators can track their daily usage through a portal and ensure that they are maximizing the life of their oil without jeopardizing consistent food quality. Automated cooking oil is more cost efficient and more sustainable than the traditional way of managing, filtering, and disposing of oil.
How does the installation of storage tanks for fresh cooking oil and used grease enhance the oil management process?
The storage tanks provide a standardized location to keep new and used cooking oil, but the greatest value comes with the connection between the tanks and the fryers. Labor is saved by adding cooking oil through an add wand or a direct connection and removing used cooking oil through a direct connection.
There is also a significant increase in safety as employees no longer manually haul JIBs or manage containers of hot-used cooking oil. The possibility of slips and falls from a cooking oil spill are all but eliminated. Operators also save money by maximizing the life of the oil by using tools such as Restaurant Technologies' Roll Up Filter, Oil Test Kit, and TOM Portal.
Restaurant Technologies was recognized this year as a winner of our Restaurateurs' Choice Awards for Environmental Good for recycling nearly 290 million pounds of used cooking oil, which eliminated 16 million plastic oil jugs, saved 7.4 million cubic feet of landfill space, and reducing about 67 million pounds of GHG CO2e emissions. Can you discuss the recycling process of used grease into biodiesel and how it contributes to sustainability?
Our sustainability accomplishments and goals are an important part of our greater ESG priorities. We recycle 100% of our used cooking oil collected from our customers and, with the help of renewable energy partners, convert it to biodiesel or renewable diesel. In certain markets, we've established a completely circular economy. Our trucks collect used cooking oil, our partners convert it to renewable fuel and then, whenever possible, we deliver fresh oil with trucks fueled with biodiesel or renewable diesel. This is an important part of our sustainability journey and, just as we did this year, we look forward to breaking more of our own sustainability records in the future.
How do you see the role of technology evolving in the restaurant industry, particularly in relation to oil management?
Technology has been reshaping everything in the restaurant industry to create more efficient processes. When it comes to oil management, innovation will continue to enhance efficiency, sustainability, and safety. In the near future, we'll likely see smart fryers equipped with sensors that monitor oil quality in real-time ensuring optimal frying conditions and reducing waste.
Furthermore, the integration of IoT devices will allow for predictive maintenance, alerting staff before issues arise. As the industry continues to strive for more sustainable practices, technology will aid in the recycling and repurposing of used oils to turn waste into biofuels or other valuable commodities. The fusion of tech and oil management will streamline operations and significantly reduce our environmental footprint.
Can you share some insights into your journey to becoming the CEO of Restaurant Technologies? What were some of the challenges you faced when you first joined Restaurant Technologies in 2005? Can you discuss the expansion of Restaurant Technologies into a national service provider under your leadership?
When I joined in 2005, we were a very different company. We were much closer to a venture start-up than a private equity backed company. Our founders were engineers with deep relationships and experience within the McDonald's system and created our Total Oil Management solution by combining patents, know-how, and grit while adding a customer-in and can-do culture which remains core to our current culture. In short, we were blessed with a great foundation.
From 2005 through the Great Recession, Covid, and five different PE Sponsors and Boards, we overcame challenges with an attitude of opportunity. The Great Recession forced us to focus on the efficiency and effectiveness of our service and operations. During that time, we centralized some key functions, invested in sophisticated routing software, and reduced variable expenses by over 20%. More importantly, we embedded frugality into our culture.
During Covid, we strengthened our leadership capabilities by adding flexibility and genuine care to our ability to manage our P&L. We also invested in a new Go-To-Market strategy and emerged from Covid with accelerated organic growth rates which continue to increase. A benefit of having five different PE Sponsors and Board of Directors is the time-based focus on company strategy. Expecting three to five years of ownership by each sponsor, we were able to correctly sequence our investments for growth.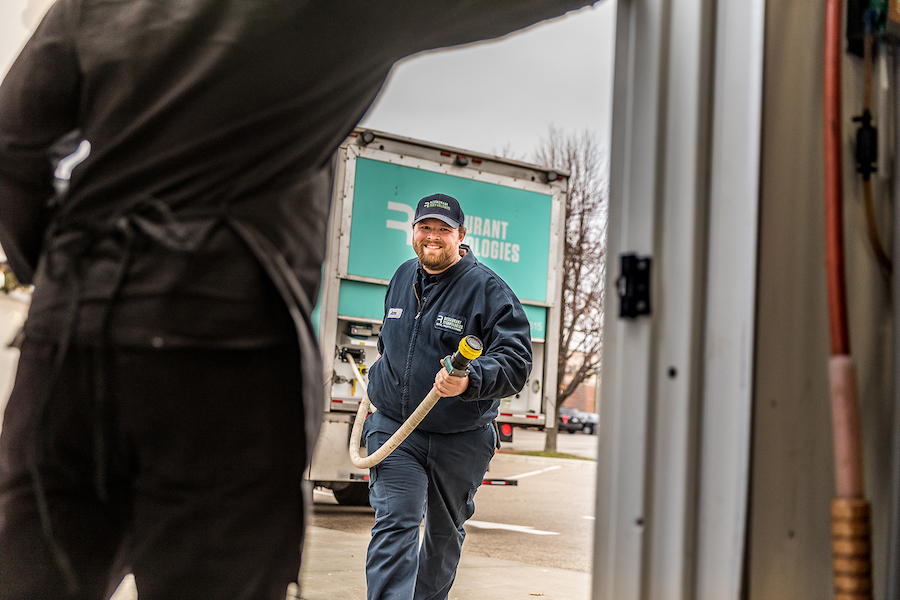 From 2005 through 20
11
, a critical
focus was
expanding
our geographic footprint to service McDonald's owner operators and to
establish Restaurant Technologies as a national service provider
. Centralizing corporate
services and investing in technology to enable better customer service enabled our depot
network to focus on customers and service.

From 2012 through 2019, we improved our sales process and expanded our national accounts sales team; built out more depots to cover 93% of the US; and invested in a new product, AutoMist. Since 2020, we have invested in marketing and product management to better reach and service our customers. Our investment to re–engineer our core operating infrastructure is enabling us to scale as we continue to grow and create simpler processes to benefit our teams and our customer interactions.
Can you elaborate on the role of the new products team that you established and some of the value- added services they have launched? How do you ensure that your team remains innovative and highly engaged?
The role of Product Management at Restaurant Technologies is to engage with customers and inject their voice into every aspect of our business. From product development to service execution and the customer experience, it's essential for our business to understand customer needs today and in the future.
Our new outdoor cooking oil tanks, expanded cooking oil filtration monitoring capabilities, and Rooftop Grease Control for AutoMist are all examples of customer feedback being brought to life as new solutions. Continuous industry benchmarking, interaction with customers, and understanding of changing market dynamics allows Restaurant Technologies to Control the Kitchen Chaos with the most differentiated services available.
How have your previous positions as CEO, president, and senior vice president in various industries shaped your approach to leadership? Can you discuss your 18-year tenure with GE and GE Capital and how it has influenced your work at Restaurant Technologies?
I have been blessed with various experiences across industries, macro environments and roles. The culmination of these experiences were a good foundation for my CEO role at Restaurant Technologies. While there is no cookbook answer to the environments which we have faced during the past 10 years (recession, low interest rates, Covid, higher interest rates, AI, etc.), the experiences of roles in finance, sales, marketing, product management, and general management provided an opportunity to develop a prismatic view of potential solutions to emerging challenges.
But all that aside, the number one area a leader must get right is people. After 18 years at Restaurant Technologies as CEO, my direct team changed multiple times in its size (number of direct reports) and make-up. The core reasons for these leader changes were that required experience and skills for success changed; leadership culture expectations evolved; personal decisions by leaders to exit for other opportunities; or not having the ability to adapt to new challenges. No way were all my decisions correct but we got enough right for us to have successful senior leadership teams to excel despite the challenges we faced.
What do you do on a day-to-day basis as CEO at Restaurant Technologies? What do you like most
about your job?
Day-to-day requirements can change rapidly and require significant teamwork with my Executive Administrator. Top time requirements are to keep our Senior Executive Team in sync and operating at the correct level. Done well, we stay disciplined in our strategies and the key levers to succeed. Communication with our Board of Directors and within Restaurant Technologies team to ensure alignment and clarity of focus. With our Board, it is also important to make time for listening and discussion between Board meetings to make our quarterly meetings more effective and forward focused. To keep a pulse on the food service industry, I stay in touch with key influencers and leaders within the industry.
I like all aspects of my job but connecting with our people are often the best days. I especially enjoy visits with customers and our front-line teams. Breaking bread with our sales teams, visiting our customers to gain insights into their business and how we are servicing them, and round tables with our depot leaders, drivers and technicians are by far my favorite experiences.
Can you tell us more about the Restaurant Technologies Cares program and your role in it?
Restaurant Technologies Cares and our RTI Educational Foundation exemplify the Community of our 5C's culture. RT Cares is a source of funds available to our employees in time of crisis and need. Most people need help to overcome the obstacles of a personal tragedy or local disaster. To create the funds for our Cares team to disseminate, all of us at Restaurant Technologies can donate PTO (paid time off days) into a bank. Examples were Holiday gifts and gift cards to families impacted by Hurricane Sandy or other weather events which seem to occur each year.
Our RTI Educational Foundation gives college scholarship money to the children of our employees. These scholarships are earned and the talent of our award winners is impressive. Restaurant Technologies has donated over $450,000 and awarded 66 scholarships since the foundation was established in 2013. During Covid, we also made grants to families in need of computers, tables, books, etc. for school at home. Our goal is to create the opportunity of a college education to those who deserve a chance. We have made nice progress thus far.
Can you share some of the future plans for Restaurant Technologies under your leadership? What is your vision for the future of Restaurant Technologies?
My vision for Restaurant Technologies is to become the Industry Standard within the food service industry for automated solutions for the back-of-the-house. We eliminate the manual handling of cooking oil, one of the worst jobs in the kitchen with our Total Oil Management solution. One of the hardest jobs that is outsourced is the cleaning of  hoods, flues and fans. Our AutoMist product keeps our customers' hood, flues and fans always clean, reducing the risk of catastrophic fires.
Internally, we want to continue to build on our culture to be the employer of choice for our people and be a place where every person can succeed in their career vision and bring their whole selves to work, knowing they will be respected, appreciated and loved.