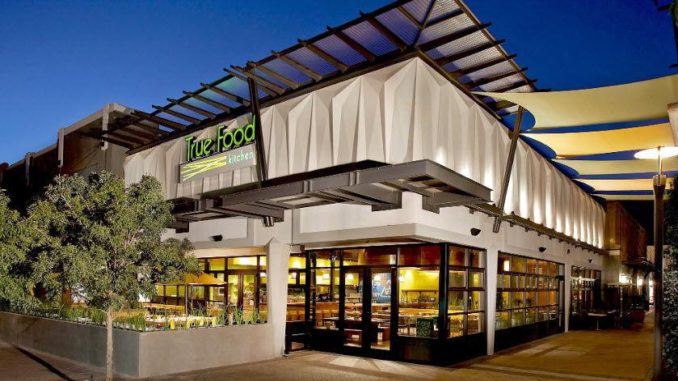 True Food Kitchen, a healthful casual dining chain and self-fashioned lifestyle brand with 27 locations (and more opening later this year) in 12 U.S. states, has launched its first loyalty program and mobile app, dubbed True Insider.
Developed in partnership with Thanx, a leading provider of guest engagement and marketing automation for restaurants, True Insider integrates directly with the restaurant's new mobile, tablet, and web-based ordering platform. This allows guests to order and pay for their meals online, make reservations, manage their account and earn and redeem rewards at any True Food Kitchen location.
The True Food Kitchen ordering platform, powered by Olo, a leading solution provider for multi-unit restaurants, was launched in February.
In March, as we reported here, San Francisco-based Thanx and New York City-based Olo announced a new integration. The stated goal was to allow restaurants to track and better understand customer spending habits whether it happens in-store or through digital or mobile ordering, and provide these restaurants with a detailed analysis of customer purchasing behavior, so they can in turn, develop more personalized, actionable and measurable customer engagement.
Clearly, True Food Kitchen is one of the beneficiaries of this technology integration. True Insider is designed to be a personalized and customizable brand engagement program, serving up unique rewards and exclusive experiences at restaurant serving culinary offerings guided by the principles of Dr. Andrew Weil's anti-inflammatory food pyramid.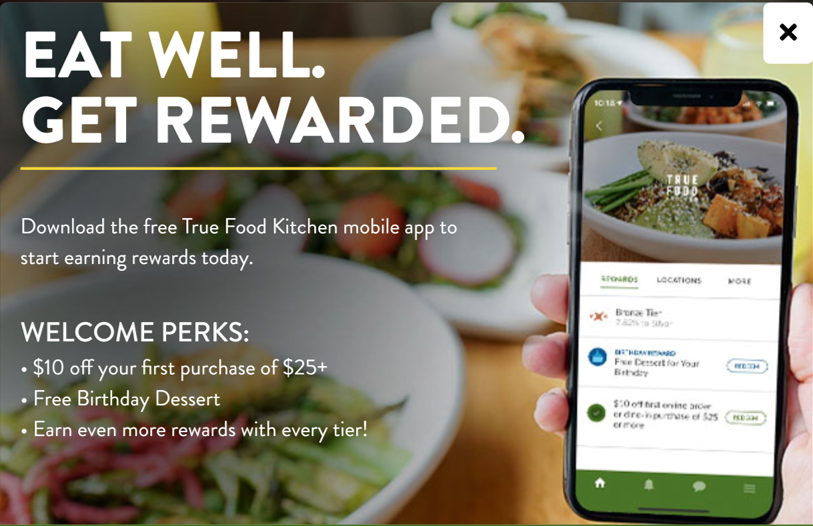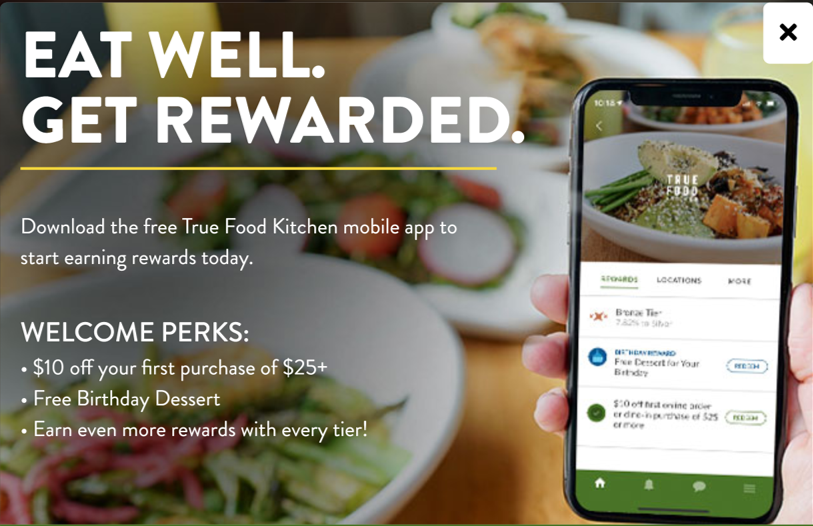 The management team at the Phoenix-based company is viewing the app as more than just a loyalty platform. "It's a brand engagement program that will allow True Food Kitchen to provide more personalized, customized, exclusive and even unexpected perks that will make our brand more memorable for our loyal guests," said CEO Christine Barone in a company statement.
Customization is a key aspect of the new loyalty program. Leveraging the Thanx Campaigns tool, True Food Kitchen's email marketing should be able to achieve an unprecedented level of guest personalization. This personalization is informed by insights from guest preferences, individualized behavior, interests and past purchases to send targeted and highly relevant email communications and offers.
The goal, in part, is to unify current email marketing with the new app, loyalty program, online ordering and SMS messaging. The custom branded mobile app will serve as the primary engagement tool for the program where guests can place online orders, manage their account, make reservations and redeem offers and incentives.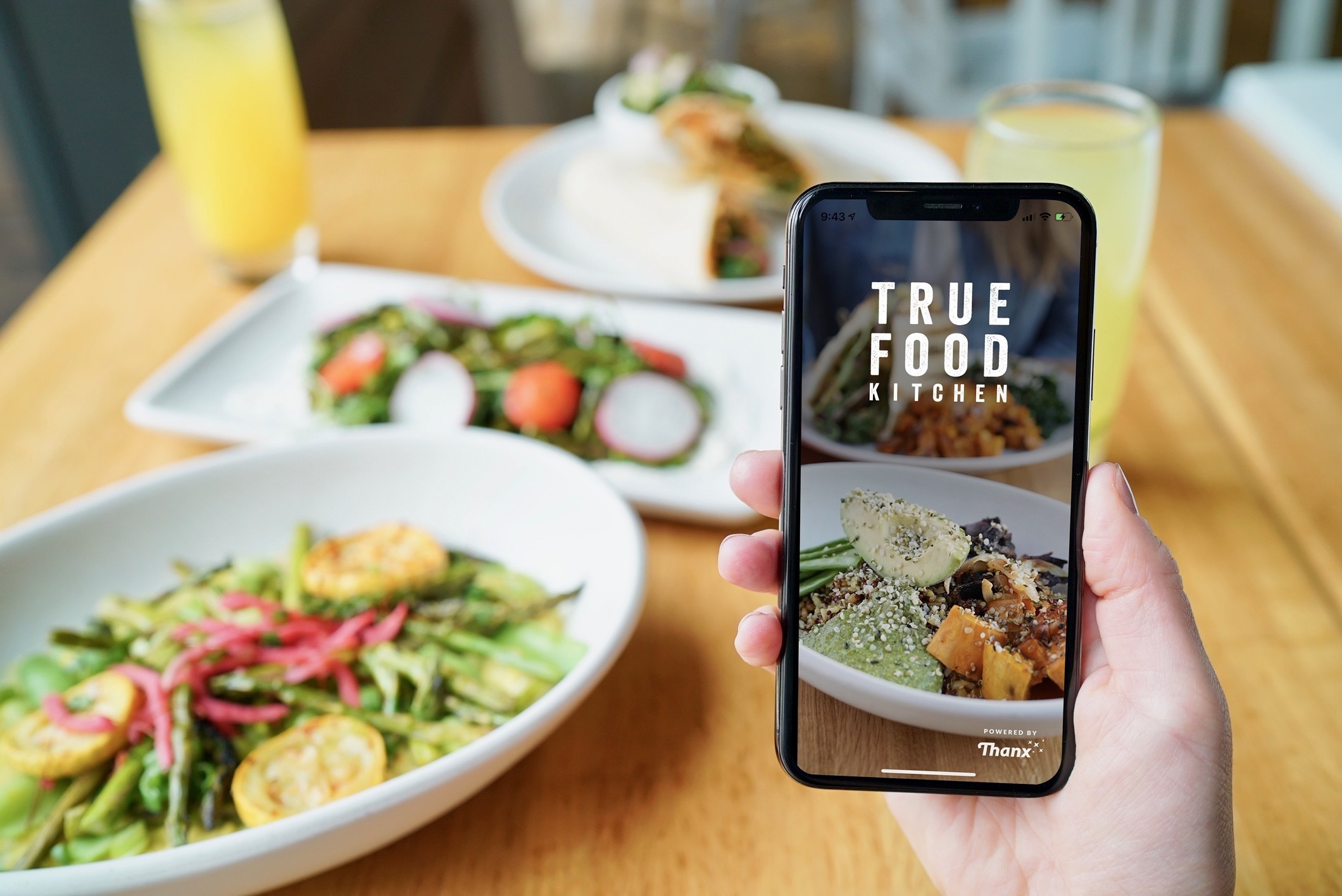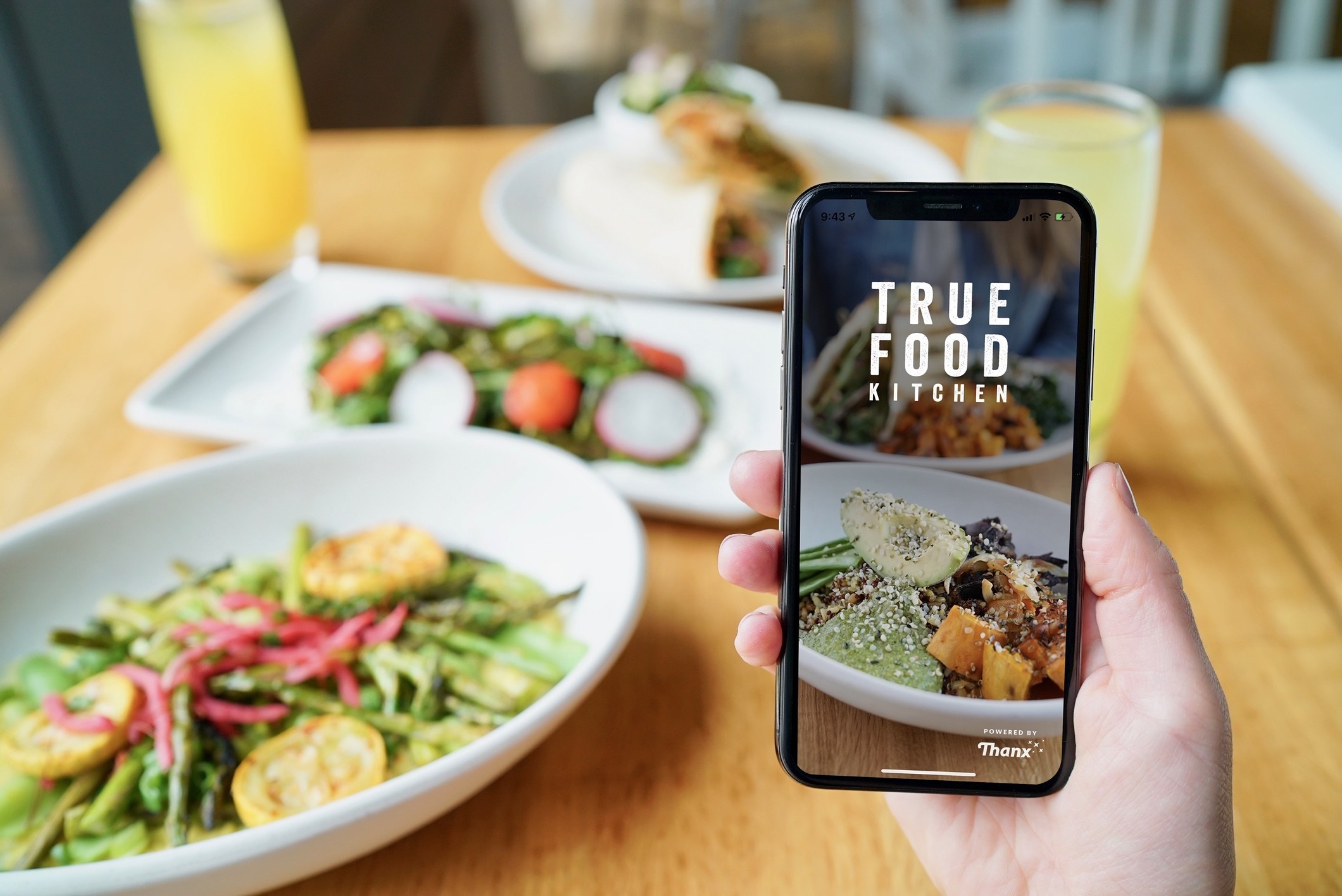 Structured as a tiered program based on annual spending, the program provides incentives to guests as they earn status in higher tiers. The introductory tier, referred to as Bronze, includes a welcome offer of $10 off a $25 purchase and can be redeemed online or in-store, as well as a free birthday dessert and invitations to special events like cocktail workshops, gardening classes and nutrition seminars, as well as pre-registration to True Food's popular seasonal four-course community dinners.
The program's Silver and Gold Tiers provide members with even richer rewards including preview tastings of new seasonal menu changes, lifestyle merchandise from its online store, priority seating at restaurants and complimentary dishes and beverages.
The mobile app includes a camera feature that allows guests to take a photo of a card to scan and save all the payment information with bank-level security. The camera feature also allows cash-paying guests the opportunity to upload receipts to earn spending progress and redeem rewards.