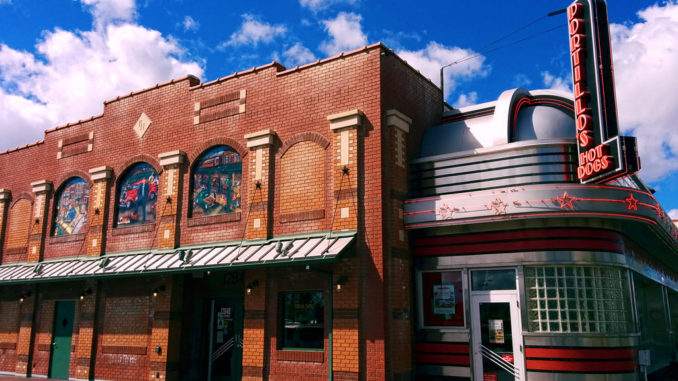 "Hey Google, add a side of fries to that order." Fries added, just like that, thanks to digital food ordering platform Olo, which announced this week that it has partnered with Google to enable customers to order directly from restaurants across Google Search, Maps and the Google Assistant. The integration allows Olo's network of more than 70,000 restaurant brand locations to be enabled on Google's platforms so that consumers can order directly on Google from Search and Maps.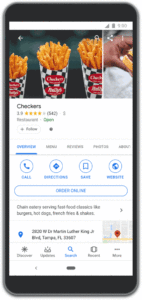 Users can also use their voice and ask the Google Assistant for help. On Android and iOS phones, users can say, "Hey Google, order food from [restaurant]," or "Hey Google, order food again from [restaurant]."
The Google functionality was unveiled in May. Initial delivery company partners included DoorDash, Postmates, and ChowNow.
Rails, Olo's platform that enables restaurants to process orders originating from third-party destinations, is now integrated across Search, Maps and the Google Assistant, transferring each order directly into the restaurant's point of sale and ordering stream with the goal of improving operational efficiency as well as the guest experience.
It's a big step for Olo in the fast-growing online food delivery space. Adroit Market Research predicts that the industry will reach $116 billion worldwide by 2023. Brands working with Olo stand to benefit from more accurate pricing, menu, and product availability. Inbound orders are automatically placed into existing POS systems. For restaurant operators, Rails removes the need to manage multiple tablets on the restaurant counter and disparate order flows. This integration should help reduce lag, increases order success rates, and enables faster and more accurate ordering experiences.
The integration also presents an increased competitive threat to food delivery services. That's because the Olo platform enables restaurants to offer delivery and pickup services to customers directly without having to go through an external app. This means restaurants can maintain full control of their brand identity.
Oak Brook, Illinois-based Portillo's Hot Dogs, with 60 locations, is one of the first restaurant groups in the country to deploy the new integrated technology. Customers can use the search results page online to order food. They can also order from Google Maps and Google Assistant.  "Our team takes great pride in making the ordering process as seamless as possible," said Nick Scarpino, Senior Vice President, Marketing & Off-Premise Dining at Portillo's Hot Dogs. "his integration enables guests to place a direct digital order more quickly than ever."
Portillo's began offering delivery two years ago.  The restaurant chain now allows customers to order through its own app as well as other food delivery apps like Grubhub and DoorDash.
Checkers & Rally's, which ranks as one of the largest chains of double drive-thru restaurants in the United States, is also one of the first Olo customers to pioneer this integration with Google, providing enablement to their high-volume locations for customers. "The latest integration with Google enables the brand to conveniently serve guests that are already searching for a Checkers or Rally's near them, and provide a frictionless ordering and pickup experience," said Jason Carrigan, VP of Digital and Guest Experience at Checkers & Rally's.
The announcement that customers could now order directly from Olo's restaurant brands across Google Search, Maps and the Google Assistant followed the launch of Google Duplex, an automated voice assistant that calls up restaurants and makes reservations on behalf of customers. With Google Duplex, users can ask Google Assistant to make a reservation without having to look up a phone number, pick up a receiver, or talk to anyone. Duplex does all the work, talking to the restaurant staffer in a scary-accurate conversational manner. What's next for Google-enabled restaurant technology innovation and third-party technology integration is anybody's guess.