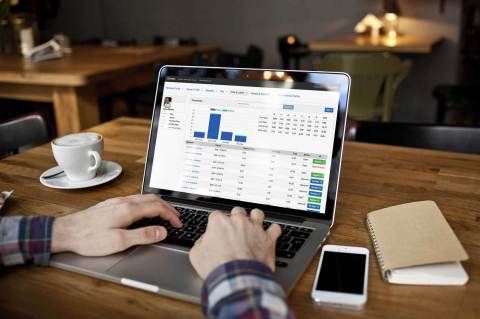 In April, Toast announced that it had raised $250 million in Series E funding at a whopping $2.7 billion valuation. The fresh investment has been going a long way toward enabling Toast to extend its platform capabilities and value-add services beyond point-of-sale and guest-facing technology. Some of these capabilities are being extended through company acquisitions.
Today the company announced that its will capabilities now extend into the HR realm with the acqusition of StratEx, a Chicago-based provider of HR and payroll software for restaurants. StratEx's HR software and consulting services help restaurants automate applicant tracking, scheduling, payroll, benefits, and labor law compliance.
StratEx bills itself as an HR service company that "enables organizations to untether themselves with the highly manual aspects of the employee life cycle by providing game-changing software; we provide them sleep at night insurance by ensuring they maintain compliancy with the ever-changing labor law landscape; and we provide practical HR support for companies who want us to 'manage' the HR function."
As a result of the acquisition, the former StratEx solution is now part of Toast Payroll & Team Management, which was launched in May. Designed to seamlessly work with Toast Point of Sale, the solution automates employee onboarding, accurately tracks hours across locations, streamlines payroll, and simplifies compliance for restaurants of all sizes.
Toast Payroll & Team Management was designed to simplify payroll and employee management for restaurants of all sizes by automating payroll, streamlining onboarding, and reducing compliance risk. When combined with Toast Point of Sale, Toast Payroll & Team Management's point of sale integration enables restaurateurs to onboard and manage employees, accurately track hours across locations, and ensure their team is paid both accurately and on-time.
The terms of the StratEx acquisition were not disclosed. 
Launched in 2013, Toast has grown at a breakneck speed and is reportedly eyeing several acquisition targets as it also continues to expand its partner network. In May, Toast announced the addition of seven new integration partners that will provide restaurants of all sizes with new ways to improve the guest experience and streamline operations. These partners are: Appfront, Como, Envysion, Homebase, PourMyBeer, Say2Eat, and UT&I Solutions as key integrations in the Toast Partner Ecosystem, which now includes more than 70 certified technology partners.