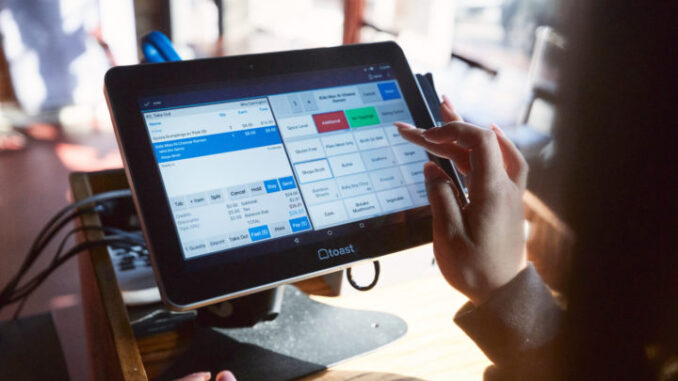 Restaurant technology solution provider Toast has filed for an initial public offering, with a proposed maximum aggregate offering price of a whopping $825 million. If successful, as is likely to be the case if digital ordering and delivery solution provider Olo, which ranks as another major player in the restaurant technology space (and which last year raised more than $450 million on sales of less than $100 million and profit of only $3 million) is any indication, the IPO would make this one of the largest public offerings ever in the hospitality technology space.
According to an amended S-1 document filed this week with U.S. Securities and Exchange Commission, Toast intends to register 25 million Class A common stocks. Prices per share are expected to range from $30 to $33, bringing the company's value to upwards of $16.5 billion.
According to that same filing, Toast now boasts nearly 48,000 restaurant as client partners with more than $23 billion flowing through its system in the six months ending June 30, 2021. This puts the company's annual gross profit volume at more than $46 billion, which represents a 17 percent year over year increase in revenue.
Annual recurring revenue was $494 million in the six months ending June 30, including $101 million in cloud-based POS subscription services, which represents 77 percent year-over-year revenue growth.
Launched in 2013, Toast has grown both organically and through company acquisitions at a breakneck speed and has also rapidly expanded its partner network. The company's dozens of technology integration partners provides restaurants of all sizes with new ways to improve the guest experience and streamline operations. the pandemic, it has had to recalibrate its operations and innovate contactless platform capabilities aimed at helping restaurants increase order volume and check size.
"As a result of the COVID-19 pandemic, we've seen a big shift in dining behavior and an acceleration in technology adoption," the company stated in its SEC filing. "Many restaurant operators have rebuilt their businesses to meet new guest expectations for ordering online, contactless payments, and digital hospitality. Through new Toast product offerings like contactless Order & Pay for indoor dining, curbside notifications for takeout, and flat-fee delivery via Toast Delivery Services, we've supported our customers through this transition."

In November of last year, Toast launched the next generation of its handheld Toast Go 2. Along with Toast Order & Pay, a platform that facilitates ordering and paying from the convenience and safety of a guest's own smartphone, Toast Go 2 was designed to reduce unnecessary contact and streamlines service. While the company's bread and butter has long been point-of-sale systems, delivery software and marketing tools, Toast pivoted during the pandemic in the face of social distancing and increased demand for takeout and delivery to further accelerate growth and investment in restaurant technology. Most notably, it enhanced its takeout and online ordering systems that, for many restaurants, now serves as a cost-effective alternative to players like Grubhub, Caviar and DoorDash.
"We believe we are in the early stages of capturing our addressable market opportunity. Although we are a leading platform serving the restaurant industry, as of June 30, 2021, the locations on our platform represented only about 6 percent of the approximately 860,000 restaurant locations in the United States," read the document. "Our ARR, as of June 30, 2021 was only about 3 percent of our near-term serviceable market opportunity of approximately $15 billion. We see a significant opportunity to increase sales to both new and existing customers, further expand the usage of our platform outside the United States, and address the diverse needs of new and existing restaurant industry stakeholders."
"The restaurant industry is one of the largest, most complex, and most competitive markets in the world, with an estimated 22 million restaurant locations globally generating greater than $2.6 trillion in annual sales in 2021," read the S-1, calling out legacy POS. "These products often fail to meet evolving guest needs, which have continued to shift towards digital channels."
In June, Toast acquired xtraCHEF, a suite of back office tools for restaurants, including accounts payable automation and inventory management. Designed from the ground-up for restaurants of all sizes, xtraCHEF arms operators to take control of rising inventory costs, automate accounts payable, and streamline back office tasks to increase overall profitability.
By combining xtraCHEF's line item level cost data with Toast's sales data to get insights into profitability by menu item, restaurant operators using the combined platform now have access to automation and intelligence tools designed to streamline repeatable tasks including bookkeeping, managing inventory and tracking margins.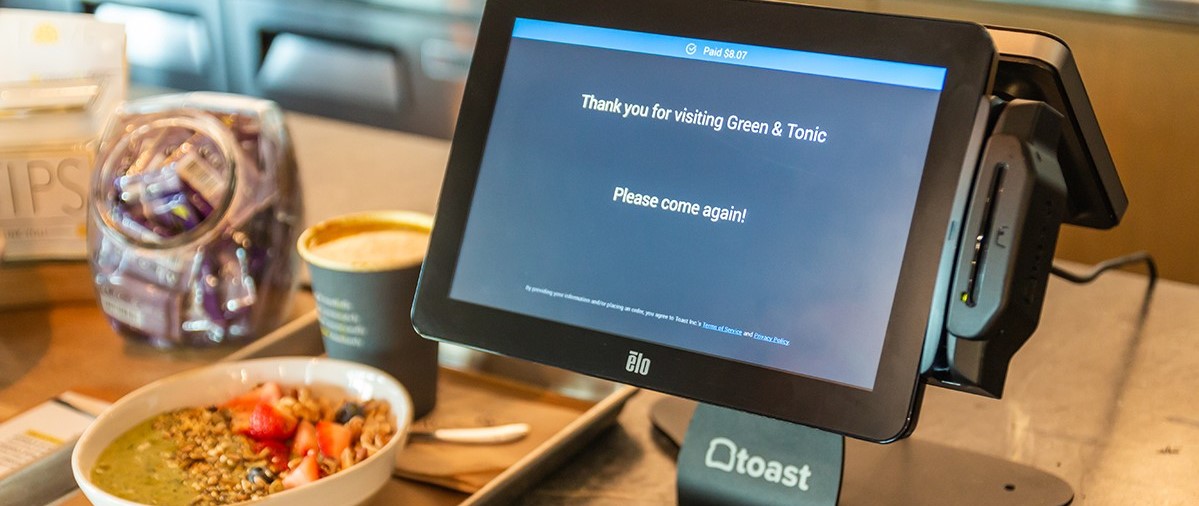 "Time is the most precious and scarce resource for restaurant operators who are constantly focused on growing their business while juggling the need to provide a delightful guest experience," said Chris Comparato, CEO of Toast, in a press statement. "Together with xtraCHEF, we immediately deepen our capabilities in automating cost management for restaurants, helping restaurateurs reclaim time previously spent navigating complex, manual processes and better understand their profitability, down to the menu item. Following a successful partnership we couldn't be more excited to officially welcome xtraCHEF to Toast as we drive our shared vision of supporting restaurants' success with easy-to-use tools that allow them to thrive."
Toast's continued growth will likely be fueled by increased spending on restaurant technology. While restaurants in the United States spent approximately $25 billion on technology solutions in 2019, the company reportedly expects that figure to increase to $55 billion by 2024. The company also Toast plans to grow by enhancing the add-on features and functionality of its current platform, through sales of ancillary solutions to existing restaurant customers and through international expansion.