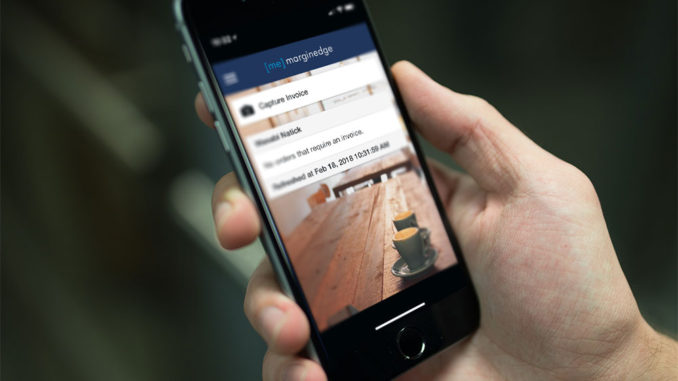 Restaurant software platform MarginEdge today announced that it has raised $5 million in Series A funding. Osage Venture Partners led the round, with participation from In Good Company, a New York City-based hospitality company with more than a dozen restaurants and a collective 100 plus years of hospitality experience, and other restaurant owner investors. This new investment brings MarginEdge's total funding since the launch of its platform to $10.4 million.
The company recently signed its 1,000th restaurant and now serves clients in 35 states. MarginEdge processes more than 20,000 invoices a week for restaurants collectively doing $2 billion a year in sales, representing $700 million a year of purchasing data.
"As a restaurant owner for 15 years myself I am well aware of how most software built to 'help' our industry causes as many headaches as it solves," said Bo Davis, CEO of MarginEdge "Myself and fellow restaurant owners came together with a ground-up approach to back-office operations that focuses on removing headaches and providing just in time results.  We're excited to see this approach resonating, with a dozen of our clients investing in the company and a twelve-month customer retention rate of 94 percent. Restaurants love us because we built software to solve our problems, not theirs."
"When we met MarginEdge we knew this was something different that we wanted to be a part of— restaurant owners that came together to solve the headaches of the back office in a completely new and novel way. MarginEdge removes the paperwork from the restaurants completely and gives us better control of recipes, inventory, budgets, and overall financial controls," said Jeff Brosi, Founder/Managing Partner, In Good Company Hospitality. "IGC Hospitality looks for three keys things before investing in a company: good people, good synergy and a good plan. Bo and the MarginEdge team have all three."
"MarginEdge allowed our team to go from being an accounting department to being more of a finance department," Javier Retamar, CFO of Maple Street Biscuits—recently acquired by Cracker Barrel for $36 million and lauded for its strong unit economics. "Now, it's not just about inputting things after the fact; we have the time and tools to analyze."
This additional investment will enable MarginEdge to continue developing its game-changing restaurant platform and accelerate efforts to expand geographically and through new partnerships.
Previous investors include:
Yohan Allender, Allender CPA and restaurant entrepreneur
Greg Casten, Founder, Ivy City Smokehouse, Owner/Operator Tony & Joe's, Nick's Riverside Grill; former Chair, Restaurant Association
John Corso, CEO, Coastal Companies
Bo Davis, Founder, Wasabi
Irish Angels
Tim Lydon, Owner & CEO, Profish
Tim McLaughlin, Founder, Caboose Brewery and GoTab
Nigel Morris, Co-founder of Capital One and Managing Partner of QED Investors
Amir Mostafavi, Founder & CEO, South Block Co.
Patrick O'Reilly, former President, Advanced Predictive Technologies
Osage Venture Partners
John Pepper, Founder, Boloco
Roy Phillips, Partner, Wasabi, previously Joint Venture Partner with OSI Brands
Geoff Tracy, Founder & President, Chef Geoff's Universal; former Chair, DC Restaurant Association
MarginEdge's mission is to create a world where restaurant operators can focus on the business they love. By using best-in-class technology to eliminate unproductive paperwork and streamline the flow of operational data, MarginEdge is reimagining the back office and freeing restaurants to spend more time on their culinary offerings and guest experiences.