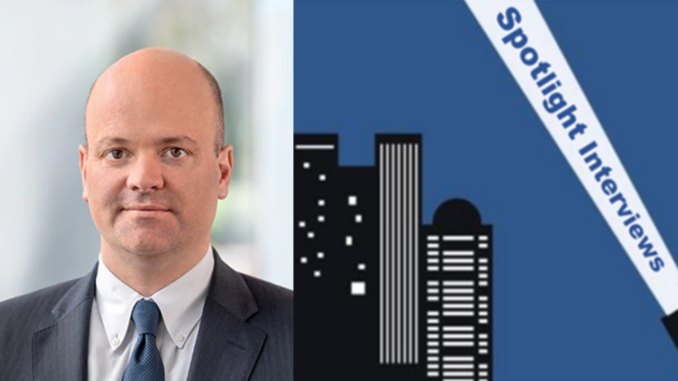 Simon de Montfort Walker is senior vice president and general manager of the Oracle Food and Beverage Global Business Unit. He joined Oracle in 2018. Tapped for his deep experience in hospitality technology, de Montfort Walker leads the business unit's efforts to deliver innovative hardware and cloud solutions, enabling restaurants of all sizes to personalize the guest experience, streamline operations, and grow their businesses.
Tell us a bit about your career trajectory. What led you to your current role at Oracle?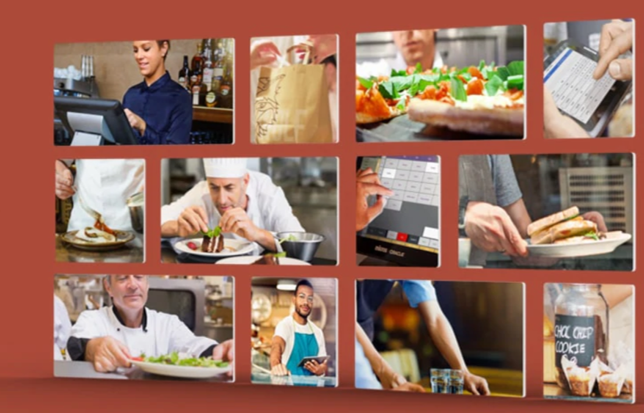 Entrepreneurship, technology and an appetite for learning have guided my career. One of my most formative roles was starting a coffee export company in Central America. This established deep and early roots in my passion for hospitality. Prior to joining Oracle Food and Beverage, I ran enterprise technology groups as CIO/CTO for Swiss conglomerate gategroup and have built technology businesses focused on banking, insurance and technology.
It was there that I really learned how technology has the power to solve infinite business objectives, it's the Aspirin looking for a headache. Entrepreneurship is a great force in society – and the food and beverage industry is a natural breeding ground for entrepreneurs of all socioeconomic backgrounds. Couple innate industriousness with technology and you have a dynamic environment that fosters true innovation and a continuous passion to serve people.
How will the restaurant industry be permanently changed by the current global health crisis?
Restaurant operators will have to permanently change their operations. Consumers are expecting a different level of service that incorporates hospitality and new interaction points like curbside pick-up, app-based ordering, delivery and more. Restaurants will need to be agile and flexible to survive. In most cases, restaurants will be operating in tough conditions and will need to tightly manage inventory, limit waste, maximize labor, remain creative and balance innovation with potential risk. All of that will demand analytical discipline and consistency in how we measure and respond to business performance.
During the current global health pandemic, what role does technology play in helping restaurants during their road to recovery?
As events progress, so will be the ways in which we function. The food and beverage industry will evolve with multiple recovery modes, starting with a rebound from complete shutdown or highly restricted operations, and moving to a rebuilding and reimagining of the industry. Technology will play a critical role in all phases, but there will be little margin for error in the initial stage of recovery. For starters, forecasting and assessing business performance daily will be important. Managing cost and maintaining cashflow will be essential to survival in reduced capacity scenarios. Operators will need to understand their menu and how every ingredient and dollar impacts the bottom line. Historical data is largely unusable right now, so it will take analyzing new patterns to anticipate supply, demand, staffing and more. Something as simple as working-from-home has altered the time at which people pick up breakfast or a morning coffee. Operators need to watch the trends and always be adjusting. Having a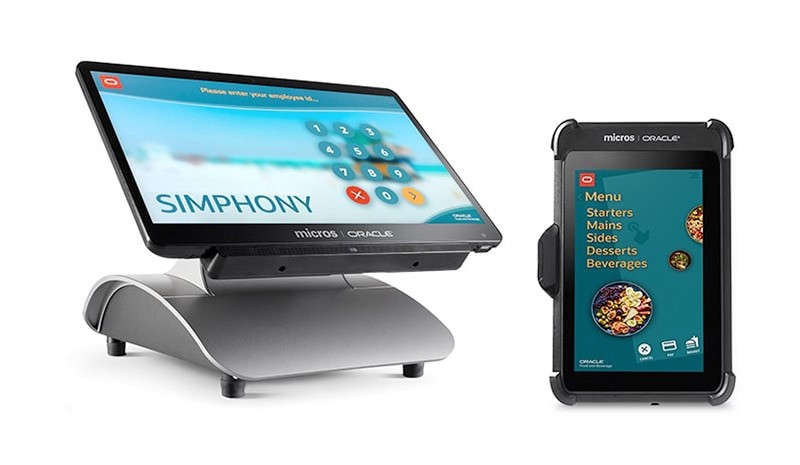 central, intelligent point-of-sale system with built-in reporting and analytics is critical to having the speed and scale to make sound decisions, pivot on a dime and keep moving.
Most recently this has also included the need to quickly plug in new technologies from online ordering apps to contactless payments. For many restaurants these integrations were on the long-term roadmap – COVID-19 shot them to the top priority overnight. The POS system becomes the central, harmonizing hub for all the data and transactions coming in. In short, data integrity and completeness is essential to understanding and predicting business performance. Restaurants large and small simply must have the right technology in place to manage it if they want to not only survive but thrive in the years to come.
How is Oracle innovating to help the restaurant industry rebound and recover?
When COVID-19 first hit we took a step back to think what our customers most have needed. And it wasn't necessarily more or different technology – it was helpful in understanding how to optimize what they had and figure out where to go next. We started with a free assessment on how they could use analytics to better refine their menu or work with them to quickly spin up delivery services for online ordering. As the pandemic has evolved, we moved to a Restaurant Rebound Assessment that analyzes current business model and operating procedures and identifies opportunities to improve P&L performance. We recently worked closely with a small independent restaurant in London to not only secure a new line of credit but also renegotiate lease terms by illustrating he had a viable business if a few key changes could be made.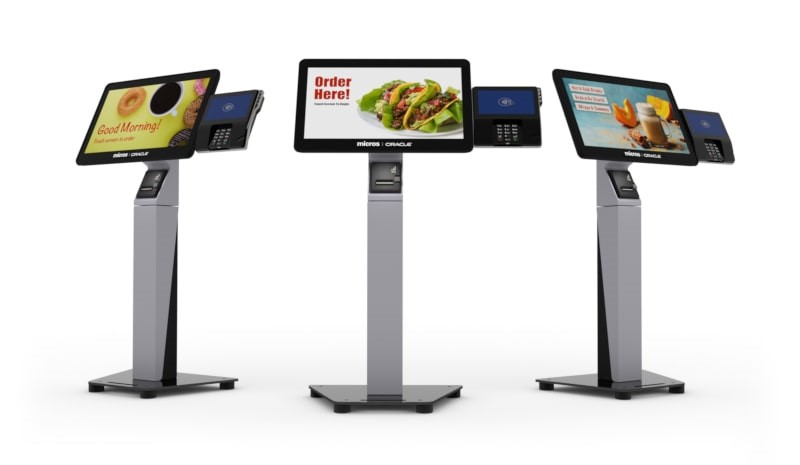 From a strict technology standpoint, we continue to expand our ecosystem, with over 70 integrations validated and onboarded to our cloud marketplace. Our open API allows customers to pivot quickly with confidence. Whether that's redirecting sales channels to off-premises, optimizing delivery channels, spinning up a virtual brand, or expanding sales through a dark kitchen, our ecosystem is unmatched. Just recently we built a very fast extension to our Oracle MICROS Simphony Point-of-Sale (POS) system to help UK businesses take advantage of the Eat Out to Help Out program. Every restaurant is facing its unique challenge, and like them, we are being as creative and agile as possible to help them solve it.
Beyond the immediate reopening, what are the biggest trends and obstacles that the food and beverage industry will see over the next few years, especially in terms of technology? 
There are a few trends and obstacles that we expect to see in the industry. These include new models, secure contactless experiences and evolution of third-party partnerships.
New models: Many brands have adapted their operations and experimented with new models to stay afloat. With tough economic times ahead, hybrid models will become much more common. A full-service restaurant might opt to partner with a cloud kitchen to supplement a take-out business, or boost profits by offering their kitchens as dark kitchens for other brands. We will likely see an increase in drive-thrus, and for quick service restaurants an increase in line-busting technology and processes to ensure optimal speed of service. We also expect to see an increase in retail and lifestyle brands offering cafes or food options, everything is on the table at this point.
Secure, contactless experiences: Contactless everything is the aspiration for many. The adoption rates of click and collect grocery and household essentials has changed consumer expectations for convenience and "safer" interactions. Every time a new, frictionless experience is presented, the bar is raised across the board. If consumers can get groceries touch-free, they are going to expect the same when dining out.
The expanded routes for payments and the increase in personal data shared across various endpoints makes the industry an attractive target for hackers. To that end, ensuring the point of sale, which is the hub of every transaction and the single source of truth for the business, is "best in class" for data security is essential. Safe, secure and convenient is the new norm. 
Evolution of third-party partnerships: As the industry pivots, and major players consolidate, restaurants must make a series of fundamental operational choices. We will likely continue to see consolidation with delivery aggregators, price caps on delivery fees, and newcomers with more mutually beneficial models. Back to the theme of restaurateurs as the true innovators.
As far as technology is concerned, where should restaurant operators be focusing their time, energy and IT resources? What technology-enabled business initiative(s) are likely to provide the biggest payoffs?
As channels for selling diversify, the POS system becomes increasingly important as the central hub of transactions. Whether a restaurant is selling online, in-app, or through an aggregator, its transaction data needs to be complete and real-time to effectively manage the omnichannel customer experience. Being able to turn on new services and configure menus for optimal off-premises profits remotely has allowed brands like Nordic Fast Food, regain some control over their business.
An intelligent and tightly integrated cloud-based POS system will also help businesses make better decisions on their menu. In the case of most brands, we are seeing businesses simplify their menus by 30-50%, compared to their previous global health pandemic menu offerings. Understanding the cost-of-sale, and tightly managing food waste and supply chain are critical to running effectively in recession-like conditions.

Would you like to note anything else new? Product announcements? Strategic partnerships? Customer wins, expansion, etc.?
Our strategy remains steadfast in leveraging the decades of experience gained with Oracle MICROS Simphony Point-of-Sale and innovating on the most secure cloud infrastructure, coupled with reporting and analytics running on the industry's only autonomous data warehouse. Current events have accelerated digital transformation for nearly every business sector, and ours perhaps in more materials ways than others. Technology, omnichannel experiences, data and analytics were typically left to the mid-tier and super-tier players but are now integral to the forward-looking strategies of independent restaurant owners running one or two locations.
We recently released our comprehensive study, "Eating Out in the US & UK," which examines the dining preferences and behaviors of 2,000 consumers in the US and UK prior to and during stay-at-home-orders. The survey found consumers are anxious to dine at their favorite restaurants, with 59% of US and 47% of UK consumers plan to dine-out as soon as they are able. Diners are looking for reassurance on cleaning procedures and technology to reduce contact with servers.
Oracle Food and Beverage also has several exciting enhancements coming over the course of the next few months designed to ensure customers have the reporting and analytic tools they need to diversify, anticipate customer demand, and sustain future disruption, whatever form it may take.