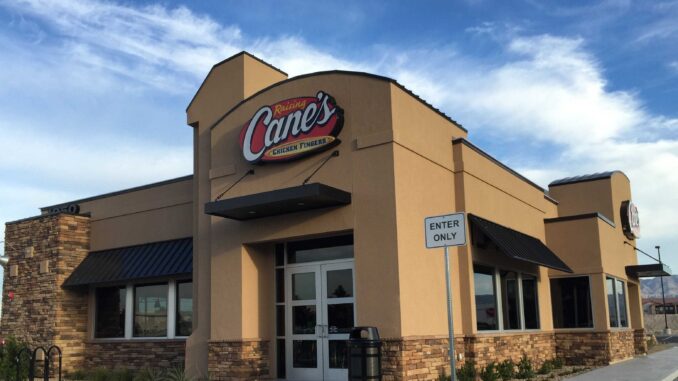 CMX, a leading provider of cloud-based Enterprise Quality Management Software (EQMS), today announced that Raising Cane's has chosen the CMX1 platform to advance their restaurant performance programs, elevate all aspects of brand standards and food safety, and take a holistic approach to operational excellence. The fast casual brand, which focuses on quality chicken finger meals, has deployed CMX1's ActivityStudio and PolicyStudio modules in more than 590 restaurant locations across 31 U.S. states and five countries to engage every aspect of in-field restaurant support.
CMX1 is now being used across Raising Cane's to create and digitize:
Brand standards assessments to ensure a consistent customer experience from restaurant to restaurant
Food safety checks during each shift in both back of house and front of house
Evaluations of facilities and equipment in order to identify repair and maintenance needs in a timely fashion
Point-of-purchase (POP) and signage assessments to ensure consistency and branding
Human resource-driven evaluations of back office systems to drive compliance and accountability company-wide
Raising Cane's is also leveraging a new CMX1 capability, which uses intelligent data integration to enable checklists, inspections, and audits to dynamically adjust their content and questions based on specific restaurant attributes, such as restaurant design, layout and equipment. The integration allows activities to be tailored specifically to each location programmatically, yielding improvements in efficiency, data quality and insights.
Raising Cane's chose CMX1 after a rigorous evaluation process. According to Anna Elizabeth Breton, Senior Director, Fry Cook & Cashier for the organization's Center of Excellence, CMX's commitment to being a customer-focused company aligned perfectly with Raising Cane's values. In addition, the self-service configurability of CMX1 offers Raising Cane's a simple way to quickly unleash new programs and scale innovation across the organization to improve efficiency and elevate the customer experience.
"With ActivityStudio, we can instantly engage with every restaurant, gathering real-time data or feedback. We can digitize simple to complex activities, from a manager doing a quick check on the quality of the POP before it gets hung, to in-depth operational and brand standard audits conducted by specialized subject matter experts. All of these efforts are aimed at ensuring each restaurant and every Crewmember is delivering on our promise to serve 'The 'Perfect Box' to every customer, every time," said Breton. "ActivityStudio is an essential tool for performance measurement, identification of opportunities, and automation of corrective action for continuous improvement. This enables us to get even better at what we do and our focus on delivering the best possible customer experience."
CMX's policy management solution, PolicyStudio, puts company policy information at the fingertips of Raising Cane's almost 50,000 Crewmembers so they can perform their jobs more efficiently and spend more time focusing on providing a quality customer experience. It allows program managers to create brand standards policy manuals, auditing standards manuals, and regulatory requirements documentation, linked seamlessly to training, examples, and resources required to meet these expectations.
With plans to open more than 100 locations in 2022, Raising Cane's integration and automation initiatives will become increasingly important. Breton and her team have already integrated with their user and location management software solutions and have plans to integrate CMX1 with the brand's Learning Management System to enable Crewmember re-trainings, when needed.
"The fact that a rapidly-growing, popular brand like Raising Cane's chose to partner with CMX over our competition because of our shared focus on customer service, our innovative platform, and impressive list of world-class customers speaks volumes," said Mitch Porche, CEO, CMX. "CMX1 is unique because of its integrated approach to providing the tools needed for brand protection, guest experience, and operational excellence. CMX1 will serve Raising Cane's well as they expand across the globe. We look forward to working with their outstanding team to meet the company's evolving needs."