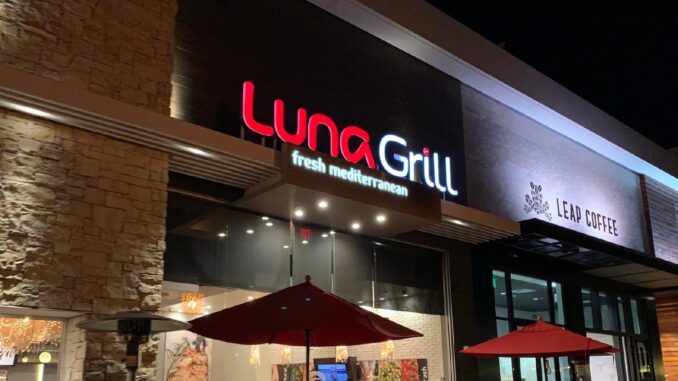 CMX, a leading provider of cloud-based Enterprise Quality Management Software (EQMS), has announced that Luna Grill has selected the CMX1 platform to manage supply chain quality and drive operational excellence and food safety across its 52 locations in Southern California and the Dallas-Fort Worth area.
A pioneer in the fast-casual segment, Luna Grill provides fresh contemporary Mediterranean cuisine and has earned national recognition for its commitment to nutrition and sustainability. Luna Grill is now rolling out CMX1 with plans to complete deployment by the end of the year. It will use the platform for:
Supplier Relationship Management (SRM) including supplier onboarding and the management of approved suppliers and product and ingredient sourcing as well as supplier compliance and performance
Expediting and automating product lifecycle management and product commercialization processes
Managing and monitoring overall food safety and quality assurance
Resolving non-conformances from audits and product quality incidents experienced by suppliers
According to Michelle Goncalves, Senior Vice President, Restaurant Excellence for Luna Grill, one of the company's biggest differentiators is its focus on serving fresh food – including raw proteins and produce that are cut, cleaned, marinated, and skewered on-site at each location.
"Our menu is very much about freshness. We are non-GMO, and we don't source anything pre-processed, which means we're preparing quite a bit in our kitchens. It's critical that we are following food safety procedures and have the ability to track all of our ingredients and raw materials from their sources," said Goncalves. "The CMX1 platform enables us to manage and monitor these processes efficiently while also giving us a strong foundation for quality and food safety as we scale the number of restaurants and our brand in the coming years."
ActivityStudio Digitizes Restaurant Operations, Helps Prioritize Guest Experience
The CMX1 platform has also given Luna Grill an effective way to simplify and optimize back-of-house restaurant operations while ensuring front-of-house team members prioritize the guest experience at all times. To that end, Luna Grill has also deployed CMX's ActivityStudio module as part of the CMX1 platform to develop and execute quality, safety, and operational checks at each restaurant and ensure corrective actions are taken as needed. ActivityStudio digitizes these tasks, with the capability to perform food safety and temperature monitoring, facilities and equipment evaluations, employee pre-shift and wellness checks, sanitation and cleanliness protocols, brand standards compliance checks, and more.
In addition to English, all activities available in ActivityStudio are also available in Spanish for Luna Grill's bilingual restaurant teams, making the software more accessible to a broader range of employees.
"The CMX1 platform is strategic to Luna Grill in many ways, from quality and safety to brand standards and risk mitigation. Above all, it will elevate our ability to provide an exceptional guest experience—because our business is truly all about what we're delivering to the guest," said Goncalves. "Luna Grill is growing, and we have confidence in our future. Teaming up with CMX will help us further set ourselves up for success."
Alignment on Mission
Goncalves says CMX was selected because of its best-in-class technology, strong industry reputation and customer base, and its alignment with the Luna Grill mission, which is to provide safe food and quality ingredients, from sourcing to prepping and cooking, all the way to plating, presentation, and delivery.
"We are thrilled and proud to be working with Luna Grill as we support them in achieving their goals for operational excellence using our CMX1 platform," said Mitch Porche, CEO, CMX. "As an innovator in the fast-casual sector, they are an emerging powerhouse with a winning strategy and a unique focus on fresh ingredients. We look forward to helping them continue to execute on their vision as they grow."
Does your company have news it would like to share with our readers? If so, we invite you to review our editorial guidelines and submit your press release for publishing consideration.