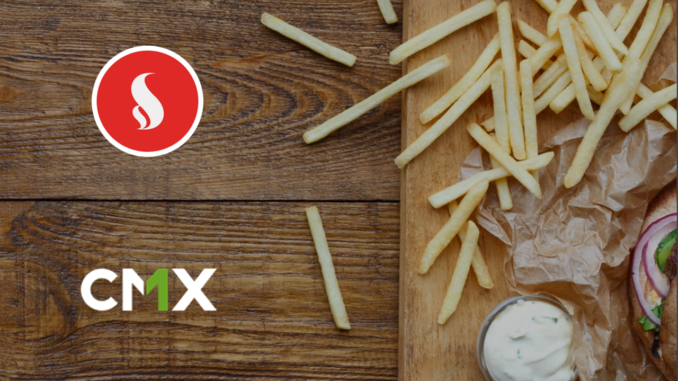 CMX, a leading provider of cloud-based Enterprise Quality Management Software (EQMS), announced today that it will join forces with Sizzling Platter, LLC, a Utah-based restaurant management company and key CMX customer, to present a workshop on digital best practices at the Digital Transformation in Fast Casual and QSR (QSR22) Summit, June 8 – 9, 2022 in Chicago.
The workshop session, "Sizzling Platter's Digital Transformation Journey" will be held Wednesday, June 8 from 2:25 p.m. to 3:00 p.m. Central. Sizzling Platter Learning and Development Specialist Matthew Smith will team up with CMX Chief Marketing Officer Jim Hardeman to lead the workshop.
"Sizzling Platter operates 675 locations spanning eight restaurant brands in 17 states and two countries and has served over 250 million customers. As the pandemic and other market forces have driven home the need to enhance digital capabilities in the fast casual and QSR industry, few companies are better-suited than they are to demonstrate best practices for doing so at tremendous scale," said Hardeman. "Matthew and I look forward to sharing our insights on how foodservices brands can successfully leverage digital to drive restaurant performance while optimizing guest experience and improving food safety, quality and brand trust."
The workshop will cover:
An overview of Sizzling Platter, their brands and strategy,
Sizzling Platter's journey toward digitizing their operations,
How they evaluate and prioritize initiatives, the digital tools they use, and the data they capture and measure,
The ROI and impact on the business to date,
and their plans for the future.
For those not able to attend the workshop, CMX will be sharing updates and takeaways on its social channels and blog both during and after the event.
Taking place June 8-9 at the Marriott Marquis Chicago, the 2022 Digital Transformation in Fast Casual and QSR Summit brings together nationwide restaurant leaders to discuss, debate, identify, and utilize the ongoing shift towards digitization within the industry. CMX is a 2022 event sponsor. To register for the conference, go here.
Leading brands including Burger King, Outback, Arby's, Two Men and a Truck, Taco Bell, Pizza Hut, Sonic Drive-In, Raley's Supermarkets, and Hasbro trust CMX's cloud-based Enterprise Quality Management Software (EQMS) CMX1 to help them achieve and maintain Operational and Quality Excellence. For over a decade CMX has led the market with the most comprehensive, user-friendly, cloud-based EQMS platform for food and consumer brands. It's the only enterprise solution to effectively combine supply chain quality and operational excellence into a single, fully configurable operating platform.