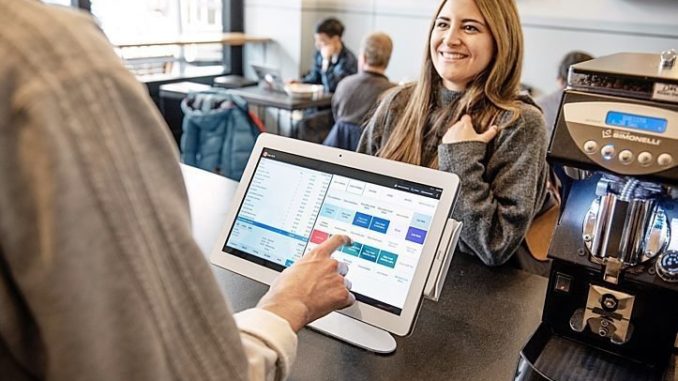 Like all other solution providers operating in this competitive restaurant POS arena, Boston-based Toast aims to help restaurants of all sizes solve some of the industry's most pressing challenges. First and foremost, these challenges include attracting, engaging, and retaining guests. New guest marketing capabilities planned for 2019 will enable restaurateurs to deliver highly personalized offers and campaigns triggered by guest behavior.
Now Toast has announced the addition of seven new integration partners that will provide restaurants of all sizes with new ways to improve the guest experience and streamline operations. These partners are: Appfront, Como, Envysion, Homebase, PourMyBeer, Say2Eat, and UT&I Solutions as key integrations in the Toast Partner Ecosystem.
With over 70 certified technology partners, Toast's Partner Ecosystem empowers restaurant operators with the flexibility to help operators increase revenue, improve operations, and enhance the quality of the guest experience.
AppFront is an all-in-one digital restaurant platform that makes the online ordering experience simple, seamless, and efficient while emphasizing personalization, loyalty and marketing. Together, Toast and Appfront provide a fully integrated solution of online ordering, loyalty, gift cards, payments and an AI marketing engine.
PourMyBeer is a next-generation self-pour beverage system. The PourMyBeer technology enables members of the Toast Community with faster, more efficient access to beverages by allowing consumers to pour their own beer, wine, cocktails, cold brew, and kombucha and pay by the ounce.
Say2eat is a social media and messaging engagement tool for restaurants to better connect with guests and capture their orders. Toast restaurateurs benefit from a frictionless integration directly into the POS, which supports restaurant operators in growing online revenue and making the guest experience easy and fun.
Como provides data insights and recommendations that help the operator grow customer visits and spend. Como's integration with Toast enables restaurants to easily personalize their customer experience within the Toast POS by connecting their loyalty programs, actionable business insights, marketing automation, omnichannel communication, and customized mobile apps.
Envysion is a leading provider of loss prevention solutions. Envysion enables Toast restaurant operators with the ability to create exception reporting and match real-time video to transaction data, ultimately providing valuable business insights.
Homebase is scheduling software for restaurants trusted by over 100,000 businesses to support on areas like communication. Homebase integrates directly with Toast to save restaurateurs time and money.
UT&I Solutions is a total solutions provider, connecting Toast to more than 50 different accounting systems like QuickBooks, Microsoft Dynamics, Sage accounting, and many more.
Last month, as reported here, the company announced that it had raised $250 million in Series E funding at a whopping $2.7 billion valuation. The funding round was led by TCV,  which previously invested in such technology giants as Facebook, Netflix, and Spotify, along with Tiger Global Management. Existing investors, including Bessemer Venture Partners and Lead Edge Capital, also participated.
The fresh investment should go a long way toward enabling Toast to extend its platform beyond point-of-sale and guest-facing technology. And the addition of these seven new technology integration partners demonstrates progress in that direction.
Does your company have news it would like to share with our readers? If so, we invite you to review our editorial guidelines and submit your press release for publishing consideration.