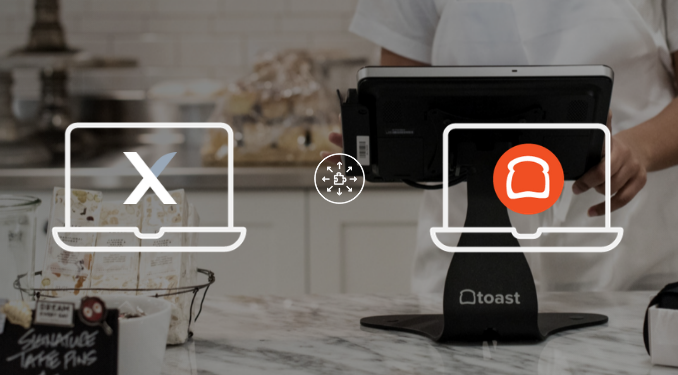 Accounts payable automation and back-office business intelligence solution provider xtraCHEF has entered into a preferred partnership agreement with Toast. In light of the COVID health crisis, xtraCHEF has released two new free offerings, Sync and xtraCASH, that help restaurants streamline their operations in an incredibly difficult operating landscape.
While xtraCHEF had previously integrated with Toast to enable robust cost-of-goods sold (COGS) reporting, budgets and inventory management features for restaurants, the company recently introduced these two new products that any Toast customer can use free-of-charge as part of the preferred partnership agreement.
"xtraCHEF and Toast are strategically aligned in recognizing that restaurant operators need intelligent, data-driven solutions that are easy to use and affordable," said Andy Schwartz, CEO & Co-Founder of xtraCHEF. "These free tools will make it easier for our mutual customers to be successful."
Sync allows Toast customers to create sales journal entries in QuickBooks Online (QBO) with no manual data entry or intervention. xtraCHEF's integration between Toast's Point-of-Sale (POS) software and QBO makes the category-level details available in QuickBooks within 24 hours. By using Sync, restaurant operators and their bookkeepers can eliminate the time and expense of using other tools or manual methods to keep their accounting system in sync with their Toast POS.
Solomon Wang, Director of Operations at Genuine Article, a hospitality bookkeeping and consulting arm uses Sync for his restaurant clients. "Sync, xtraCHEF's free integration between Toast & QBO, has allowed our customers to immediately save $100/month after switching from a paid service," said Solomon. "Additionally, correcting and re-posting is easy and within our control, not tied to a pending support ticket."
The company also recently released xtraCASH, a free version of their food cost and purchase management software. Users upload invoices to gain instant insights into spending habits & ingredient-level price fluctuations. Other features include cloud-based document management, purchase order tracking and vendor management, and food cost reporting and analytics. xtraCASH users can also earn cash back by opting into a manufacturer rebate program, powered by Buyers Edge Platform.
In addition to the two new free products, xtraCHEF has also recently released several enhancements to their premium product that are enhanced by the Toast integration including an Operating Summary Report and a PMIX (Product Mix) Margin Report that shows recipe level margin variances. Toast customers that sign up for Sync will be eligible to sign up for a free trial of xtraCHEF's premium platform for 60 days.
Sync, xtraCASH, and xtraCHEF's premium platform can all be found in Toast Partner Marketplace.
Does your company have news it would like to share with our readers? If so, we invite you to review our editorial guidelines and submit your press release for publishing consideration.