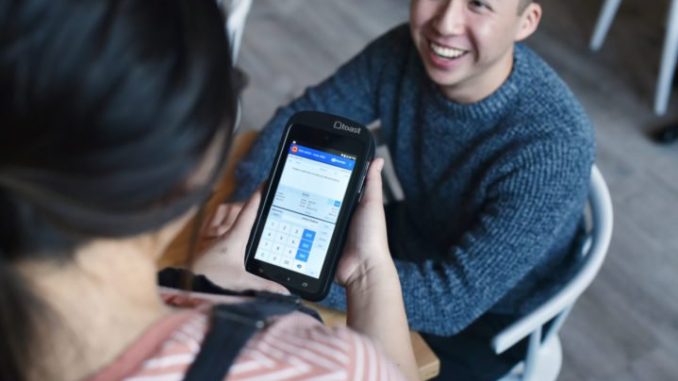 By Debbie Carson
With more than one million restaurants in the United States battling it out for a larger slice of the pie, and tens of millions around the world doing the same, finding new and innovative ways to increase revenues, reduce operating costs (e.g., by streamlining back-of-house operations) and enhance the overall quality of the guest experience is top of mind for most restaurant operators.
The good news is that many of their  challenges can be effectively addressed with recent advancements in restaurant technology. In fact, according to new research conducted by Starfleet Research, 79 percent of restaurant operators believe that this new wave of advanced technologies is key to not only overcoming many of the biggest hurdles they face today but to driving continuous performance improvement.
It's no wonder that the restaurant management and POS systems market will reach nearly $25 billion by 2025, according to some estimates, fueled by the simple fact that in a consumer landscape where consumer behaviors and expectations are undergoing rapid and dramatic change, technology can improve and even fundamentally transform the restaurant-going experience. According to the research, technology can also catapult businesses to ever-higher levels of operational efficiency and profitability.
One restaurant technology solution provider that has been riding the wave and has now become a breakout leader in the the world of next-generation restaurant technology is Boston-based Toast. This week, the company announced that it has raised $250 million in Series E funding at a whopping $2.7 billion valuation.
The funding round was led by TCV,  which previously invested in such technology giants as Facebook, Netflix, and Spotify, along with Tiger Global Management. Existing investors, including Bessemer Venture Partners and Lead Edge Capital, also participated. The fresh investment should go a long way toward enabling Toast to extend its platform beyond point-of-sale and guest-facing technology.
Toast has enjoyed exponential growth, with revenue increasing 148 percent last year and the number of restaurants that have selected Toast as their POS solution provider more than doubling in the past 12 months. The company has come a long way since its launch only five years ago. Tens of thousands of restaurants now use Toast solutions, and the company has grown to more than 1,500 employees worldwide.
According to a company spokesperson, Toast plans to invest over $1 billion of the new funding in research and development over the next five years to continue building software and hardware designed specifically for the restaurant industry. Funding from this latest investment will also enable Toast to accelerate its hiring in the areas of customer success, sales, and marketing.
Like all other solution providers operating in this competitive arena, Toast aims to help restaurants of all sizes solve some of the industry's most pressing challenges. First and foremost, these challenges include attracting, engaging, and retaining guests. New guest marketing capabilities planned for 2019 will enable restaurateurs to deliver highly personalized offers and campaigns triggered by guest behavior.
Another focus area for Toast will be recruiting and retaining talent. New products planned for this year will simplify back-office operations and arm restaurateurs with tools to recruit, hire, and retain talent in a competitive labor market.
Of course, helping restaurant to improve operations and increase profitability is another primary focus for the company. Investments planned in 2019 will provide restaurants with access to new reporting capabilities and insights.
As we reported here, Toast last October secured $115 million in Series D funding to accelerate investment in research and development as well as expand its overall market presence, has also rolled out a self-ordering kiosk as part of its latest technology innovations in the realm of guest experience management. The kiosk is designed to accelerate throughput in high-volume restaurants during high-traffic times of the day.
In 2019, Toast has significantly extended its presence with on-the-ground employees across the United States, in addition to engineering teams in Dublin, Ireland, by recruiting from the software, financial technology, and food & beverage industries.
Automation, mobility, flexibility and customizability are the hallmarks of next-generation restaurant management and POS solutions. So, too, are user-friendly interfaces, extended features and functionality, and fully integrated platform capabilities. Robust data mining, analytics and reporting tools have also now emerged as core components of next-generation systems. Toast solutions were built on all of these platform capabilities, and now the company has been rewarded for its efforts with a market valuation that exceeds that of any other solution provider in its camp.
Disclosure: Toast is a client company of Starfleet Media, which is the publisher of Restaurant Technology News.