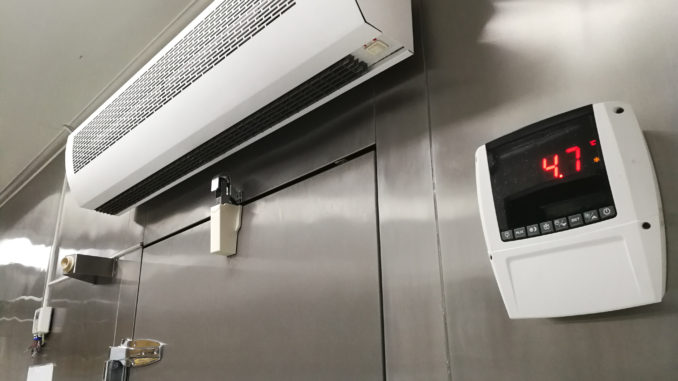 Accurately, efficiently, and reliably monitoring food from refrigerator to table is no easy task. In fact, it's one of the biggest challenges in the restaurant industry. In the United States alone, food waste is estimated to be between 30 to 40 percent of the total food produced annually.
This amounts to upwards of $200 billion worth of food wasted every year. It's a staggering number, by any measure. To prevent waste and extend shelf life, it's incumbent upon restaurant managers that they carefully monitor food from refrigerator to table. With the advent of advanced technology solutions, this undertaking can now be done in a far more automated fashion, and with far superior results.
One company that is upping its game when comes to advanced monitor solutions is GND Solutions, an India-based Internet of Things (IoT) provider for the smart energy segment. The company announced this week that it has integrated LoRa® devices from Semtech Corporation, a leading supplier of high-performance analog and mixed-signal semiconductors and advanced algorithms, and the LoRaWAN® protocol into its new smart refrigeration solutions for restaurant applications.
So far, the results have been decidedly positive. Recently, for example, a seven-story, five-star restaurant in Dubai deployed GND's LoRa-based solutions into its kitchens and refrigerators. Following the solution's deployment, the restaurant reportedly saw a reduction of up to 40 percent of its operational cost due to greater food management efficiency.
Many factors affect food safety and contribute to waste, most notably human error in handling and storage. For restaurant applications, these IoT solutions for humidity and temperature monitoring provide real time data for managers to ensure the shelf life of food is maximized and it remains safe to consume.
The LoRa-enabled sensors report temperature data to managers at customizable intervals to eliminate human error and allow close surveillance of food condition and safety. Sensors simply deploy into refrigerator infrastructure without additional wiring, operate up to two years on a single battery charge and accurately report temperatures between -40°C and 100°C.
Last month, Semtech Corporation announced that Laird Connectivity, a global leader in wireless connectivity solutions, has integrated LoRa® devices and LoRaWAN® protocol in temperature monitoring sensors developed for the ComplianceMate solution.
CM Systems, which created ComplianceMate, and which ranks as a leading provider of monitoring systems for food safety compliance and operational effectiveness, was the first company to incorporate LoRa-based wireless sensors and LoRaWAN networks in a temperature monitoring system for commercial kitchens. Customers range from large restaurant chains such as Shake Shack, Five Guys and Hard Rock Café to growing regional brands like City Barbeque and Hattie B's.
The IoT solution penetrates stainless steel doors, concrete walls and even multiple stories, while boosting battery efficiency with sensors that can last for years on off-the-shelf batteries. The benefits are obvious. In one recent incident, for example, a power outage occurred after Hattie B's in downtown Nashville had closed for the night. With ComplianceMate's alert system, store management was notified about the failure immediately and was able to safely transport at-risk product to another facility, saving approximately $50,000 worth of food inventory.